Why is Desmond Elliot's Name Trending Again?
Who knows why Desmond is trending again? If You want to Know why Desmond Elliot's Name is Trending again, See this.
Desmond Elliot is not a hidden personality in Nigeria. He was and is still among the television gods when you talk about the entertainment industry. His high sense of humor and creativity in the terms of acting out scripts endeared him to many.



He won a political position years ago which partially took him away from acting. And what can one say, he has moved to a higher level, becoming a member of the Lagos House of Assembly is no small rank.
But things have started to run berserk for the once used to be a figure loved by all when he made a political statement last year that insulted the intelligence of many Nigerian youths. According to him, he was of the opinion that Nigeria would cease to exist in the next five years if youths were allowed to get away with certain habits.
In his own words, he listed some of the bad behaviors like hate speech expression from the youth on social media, their involvement in looting and vandalization, and apparent disregard for culture.
This opinion of his was seen as an act of sabotage to the Nigerian youth, especially at that time when debate on hate speech bills was heating up. In fact, some people took his words so seriously that his fans on social media were boycotted.
Why is Desmond Elliot's Name Trending Again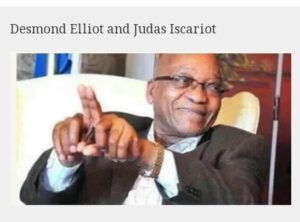 In one day, Desmond Elliot lost almost 40 percent of his followers on Instagram and Facebook pages. He had no option other than going public to tender an apology.
He was just coming out from the heat when another "Igbese" fell on him. One 'Olofofo' went and dug out his past sexual scandal which he hard in the time past.
This allegation was so great that it cost him his happy marriage. Ever since the handsome actor; turned politician has been lying low.
What did Desmond Elliot do again?
But why is his name trending again on Social media? Why is the name of Demond Elliot on people's mouths again?



Just last week, we heard someone said that the reason why Davido called Chioma Mama Ifeanyi and not Assurance again is because of Desmond Elliot. Desmond Elliot was also the reason why Davido sent a belated happy birthday wish to her ex-girlfriend.
But is that possible? It could be. Everything is possible in this country. Lol.
Meanwhile,  I have found the answer. I have found the reason why Desmond Elliot is trending and why people are calling his name on every matter.
Just Watch these 3 Photos. I read somewhere where someone wrote; " In case you don't know why Desmond Elliot is trending, here it is…" And the person posted these photos.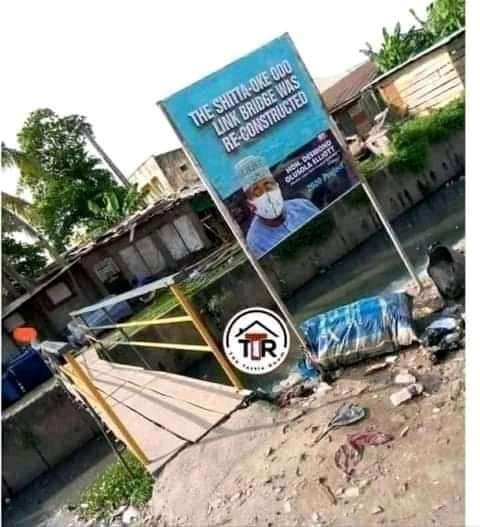 No wonder! I see! These photos are enough for his name to trend. Weldone Sir.



Ok. See this one again.