Promises of God in Bible verses used for Seed of Faith
In this post, we shall list out powerful Bible verses on God promises which believers used for the seed of faith in their various churches. Promises of God in Bible verses used for Seed of Faith.
For some who do not know what seed of mean in this context. It means the attached word of God on any item used as a seed of faith in a Christian gathering. Like, during the 2021 mothering Sunday, the women of our parish used garden eggs as seeds of faith.
However, the garden eggs which were beautifully wrapped with a foil are not the seed of faith though it is part of it. The seed of faith is that Bible portion that is attached with the seed. That is, when you pick the seed and unwrap it, you will see a Bible verse that will minister to your soul.
According to Sister Rebecca, the author of 162 God's promises in the scripture always says that "The Bible is simply jam-packed with promises made to us by God". She also stated that when we start digging into the promises of God, we find that he promises us many things.



This is just the fact. God has so many promises for us His children in the Bible. They are there for us for various kinds of needs of mankind. These promises point to:
God's help and guidance,
God's faithfulness,
our salvation,
wisdom,
peace, joy, and love,
riches in heaven,
adoption into his family,
strength and power,
his provision,
eternal life,
deliverance (from enemies, from danger, from temptation),
healing,
and renewal.
Promises of God in Bible verses used for Seed of Faith
The word of God is the weapon of our deliverance. Jesus used it to defeat Satan while on earth. Knowing the promises of God can help us in our daily lives, to be able to navigate both big and small decisions, and to conquer fear, temptation, and danger.
I have prepared about 100 promises of God for your use. These God's promises can also be for the seed of faith in churches. As a matter of fact, these verses were compiled for women's seed of faith in the 2021 mothering Sunday Service.
God's Promises (Prophetic and Verses)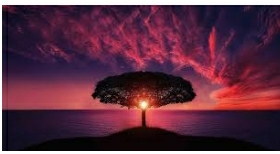 WHO CAN BATTLE WITH THE LORD? — 1 king 20-23
I HAVE SET BEFORE YOU AN OPEN DOOR — Rev. 3:8
I WILL BE YOUR BATTLE AXE—- Genesis 28:15
I WILL SPEAK FOR YOU —- Exodus 4:16
BEHOLD, I AM DOING A NEW THING IN YOUR LIFE—- Isaiah 43:19
CHERE OGE CHI. OGECHUKWU KA MMA —– psalm 27:14
JEHOVAH HAS THE FINAL SAY —- Exodus. 4:16
IT IS NOT YET OVER —–  Isaiah 54:10
IT IS SOLVED —— Deuteronomy 29:9
REJOICE! THE PAINS ARE TAKEN AWAY — Deuteronomy 31:6
YOUR FAMILY IS REMEMBERED —- Philippians 4:19
ECHETALA GI TAA —- Psalms 68 verse 1
DO NOT CRY ANYMORE, MY CHILD —- Galatians 6:9
I WILL DO THEM —– Deuteronomy 29:9
EBEZILA NWA M —— – Isaiah 41:13
ATULA EGWU, A NỌM N'ỌLỤ —— Joshua 1:9
2021, YEAR OF YOUR SURPRISES —- Deuteronomy 31:6
I WILL NEVER FAIL YOU—– – Isaiah 41:13
KEEP HOLDING MY HANDS —– – Isaiah 41:13
I HAVE DONE IT —– Psalm 37:4
RECEIVE YOUR DIVINE FAVOUR, NOW —— 21:22
YOUR DIVINE SETTLEMENT IS NOW —- Psalm 37:4
I HAVE NEVER FAILED —– Philippians 4:19
I AM FIGHTING YOUR BATTLE —– Psalm 68:20
IS THERE ANYTHING TOO DIFFICULT FOR ME? Deuteronomy 31:6
CRY NO MORE! IT IS DONE —— 21:22
YOUR DESTINY IS IN MY HANDS —- Psalm 32:8
I WILL MAKE YOU GREAT ——- Isaiah 58:11
I WILL LIFT YOU ABOVE YOUR MATES —– Isaiah 58:11
I HAVE OPENED THAT GREAT DOORS BEFORE YOU— Rev. 3:8
NO MAN CAN TAKE AWAY YOUR JOY —– 2 Thessalonians 3:3  
LONG LIFE IS YOUR PORTION —- Psalm 91:16
YOU ARE BLESSED BEYOND MEASURE —– Isaiah 58:11
NO MORE SORROW, NO MORE HARDSHIP—– Psalm 23:2
A GAM EMEZU NKWA AHỤ DUM —– Hebrews 10:23
I HAVE CANCELLED THE CURSES FOR YOUR SAKE —- Exodus 23:25
TODAY IS THE SAID TIME TO REMEMBER YOU—- Psalm 102: 13
Promises of God in Bible verses used for Seed of Faith
God's Promises: Words and Verses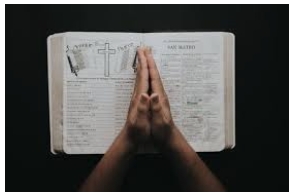 Whether you turn to the right or to the left, your ears will hear a voice behind you, saying, "This is the way; walk in it." – Isaiah 30:21
The words of the Lord are true, and all His works are dependable —-(Psalm 33:4)
Though the mountains be shaken
and the hills be removed,
yet my unfailing love for you will not be shaken
nor my covenant of peace be removed,"
says the Lord, who has compassion on you. – Isaiah 54:10
If we are faithless, He remains faithful, for He cannot deny Himself. – 2 Timothy 2:13
The Lord is faithful, who will establish you and guard you from the evil one. – 2 Thessalonians 3:3
God is faithful, by whom you were called into the fellowship of his Son, Jesus Christ our Lord. – 1 Corinthians 1:9
Let us hold fast the confession of our hope without wavering, for he who promised is faithful. – Hebrews 10:23
Be strong and courageous. Do not be afraid or terrified because of them, for the Lord your God goes with you; he will never leave you nor forsake you. – Deuteronomy 31:6
The Lord's loving kindnesses indeed never cease, For His compassions never fail. They are new every morning; Great is Your faithfulness. – Lamentations 3:22-23
Commit your way to the Lord;
trust in him and he will do this: – Psalm 37:3-5
Worship the Lord your God, and his blessing will be on your food and water. I will take away sickness from among you. – Exodus 23:25
But seek first his kingdom and his righteousness, and all these things will be given to you as well. – Matthew 6:33
If they obey and serve him,
they will spend the rest of their days in prosperity
and their years in contentment. – Job 36:11
If you believe, you will receive whatever you ask for in prayer. – Matthew 21:22
I will provide grass in the fields for your cattle, and you will eat and be satisfied. – Deuteronomy 11:15
The Lord is good to those whose hope is in him,
to the one who seeks him; – Lamentations 3:25
Bring the whole tithe into the storehouse, that there may be food in my house. Test me in this," says the Lord Almighty, "and see if I will not throw open the floodgates of heaven and pour out so much blessing that there will not be room enough to store it. – Malachi 3:10
The Lord gives sight to the blind,
the Lord lifts up those who are bowed down,
the Lord loves the righteous. – Psalm 146:8
Those who trust in their riches will fall,
but the righteous will thrive like a green leaf. – Proverbs 11:28
Take delight in the Lord, and he will give you the desires of your heart. – Psalm 37:4
Moreover, when God gives someone wealth and possessions, and the ability to enjoy them, to accept their lot and be happy in their toil—this is a gift of God. – Ecclesiastes 5:19
But God will never forget the needy;
the hope of the afflicted will never perish. – Psalm 9:18
I will bless her with abundant provisions;
her poor I will satisfy with food. – Psalm 132:15
And my God will meet all your needs according to the riches of his glory in Christ Jesus. – Philippians 4:19
Then, turning to his disciples, Jesus said, "That is why I tell you not to worry about everyday life—whether you have enough food to eat or enough clothes to wear. For life is more than food, and your body more than clothing. Look at the ravens. They don't plant or harvest or store food in barns, for God feeds them. And you are far more valuable to him than any birds!  – Luke 12:22-24
Let us not become weary in doing good, for at the proper time we will reap a harvest if we do not give up. – Galatians 6:9
For I will pour water on the thirsty land,
and streams on the dry ground;
I will pour out my Spirit on your offspring,
and my blessing on your descendants. – Isaiah 44:3
Promises of God in Bible verses used for Seed of Faith
Then Jesus declared, "I am the bread of life. Whoever comes to me will never go hungry, and whoever believes in me will never be thirsty." – John 6:35
The Lord is my shepherd, I lack nothing. Psalm 23: 1
He makes me lie down in green pastures,
he leads me beside quiet waters, He refreshes my soul. Psalm 23:2
The poor will eat and be satisfied;
those who seek the Lord will praise him—
may your hearts live forever! – Psalm 22:26
Blessed are the meek,
for they will inherit the earth. – Matthew 5:5
No temptation has overtaken you except what is common to mankind. And God is faithful; he will not let you be tempted beyond what you can bear. But when you are tempted, he will also provide a way out so that you can endure it. – 1 Corinthians 10:13
They are like trees planted along the riverbank,
bearing fruit each season.
Their leaves never wither,
and they prosper in all they do. – Psalm 1:3
Conclusion
Thanks for reading. May God visit you at the point of your need. May you also receive answers to all your prayers in Jesus' mighty name Amen. God never fails.