Regina Daniels Makes Video Revealing New 'Baby Bumps
Is Reginal Daniels expecting a second child? Could this be a baby bump or belly fat? Rumor spark on social media over the video made by Regina Daniels. Regina Daniels Makes Video Revealing new 'Baby Bumps.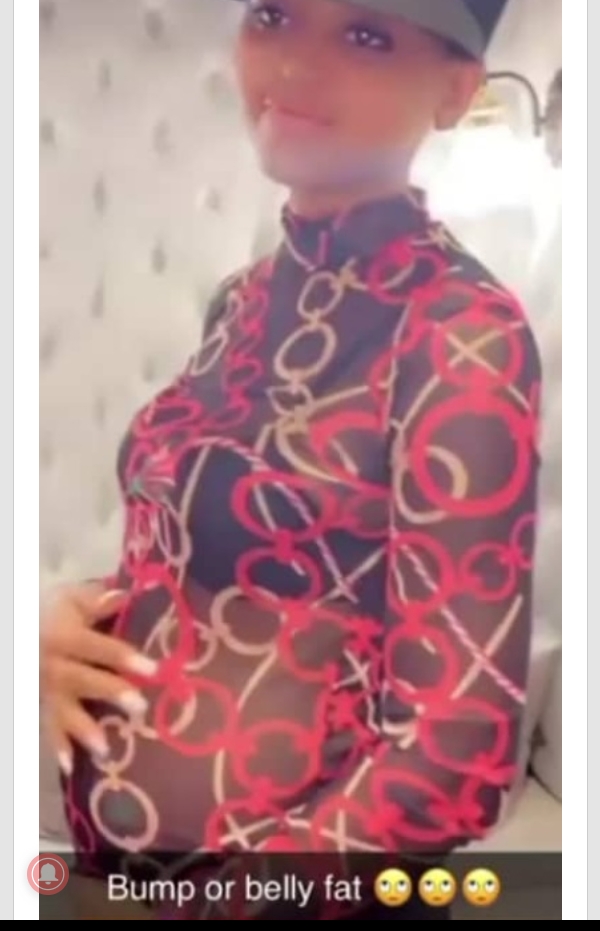 Regina Daniels, the Billionaire Wife, and Mother-of-one has got people talking with a recent video of her that surfaced on social media.
In the video, the Actress can be seen with a protruded stomach while background voices were heard joking about her tummy. The background voice said; "baby bump or belly fat"
Her fans have begun to react to the video, saying they are not surprised if it turns out to be a baby bump. They said she was losing weight in a manner that gave suspense.



One of her fans also said the kind of weight she loses resembles 'early preg sickness'.
Meanwhile, it has not been ascertained if Regina Daniels is expecting a second child or just a protruding tummy from the previous pregnancy. Time shall reveal.
WATCH THE VIDEO HERE:
Meanwhile, 9jainformed.com is yet to succinctly verify the accuracy and the source of this video. Follow us on our Facebook page and SUBSCRIBE to our Notification to get notified each time we publish new posts.