(VIDEO) Pastor Ikuku Ana Afu Anya – another Pastor Onye Eze?
(VIDEO) Pastor Ikuku Ana Afu Anya – another Pastor Onye Eze? Wonders will never end! The wonders have shifted ground into the church.
The Native Doctors have come out from the bushes and erected Kiosks in the name of the church where they deceive and milk their desperate victims.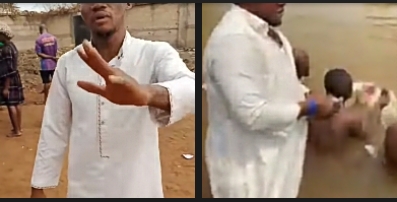 The Pastor Onye Eze Jesus' saga is yet to be over, another look-alike in practice, Pastor Ikuku Ana Afu Anya has emerged in one of the Eastern states in Nigeria. He shares similar methods with Pastor Onye Eze both in speech mannerism and manner of deliverance. The only difference in his method is the style he chooses in conducting deliverance to his members and the feat he claims he achieves in his calling.
Pastor Chukwuemeka Odumeje is Liquid Metal and Indabosky Bahoose. He uses WWE and WW Raw methods during deliverance sessions. Pastor Onye Eze Jesus is 'Aka na-asa uchu and he uses the river. He commands his clients to take their bathe naked in the River while he spread Naira notes on them. Sometimes too, he uses animals like rams for the sacrifice.
YOU MAY READ:
(VIDEO) Pastor Onye Eze Jesus and his River Ministry: Church or Shrine?
The newly emerged Onye Eze Twins, Ikuku Ana Afu Anya uses all manner of items like salt, oil, etc. Most prominent is the use of long ropes to tie and bind his clients from head to toe. He claims he ties and unties destinies.



Pastor Onye Eze is currently cooling his feet in the Police custody. He was arrested by the police by the order of the Anambra State government for his indecent religious practice and abuse of the nation's legal tender.
He was arrested on the said date he promised to raise dead bodies in the morgues. It has been reported that he has planned to arrange with people who will claim to be dead bodies in the mortuaries. The report says he has paid them 50 thousand Naira each to play the role of dead men.
Pastor Onye Eze Jesus came from nowhere and became popular overnight through social media. He created a social media page where he updates activities in his temple, displaying wealth and affluence, and also claims he has the power to change the economic status of his clients.
It has been reported too that Pastor Onye Eze Jesus is a native of Nkpor Uno in Anambra State. He attended only primary school education. He was known as a bus conductor in his area before his emergency found power and magic ministry.
(VIDEO) Pastor Ikuku Ana Afu Anya – another Pastor Onye Eze?
Another Pastor Onye Eze Jesus in the East?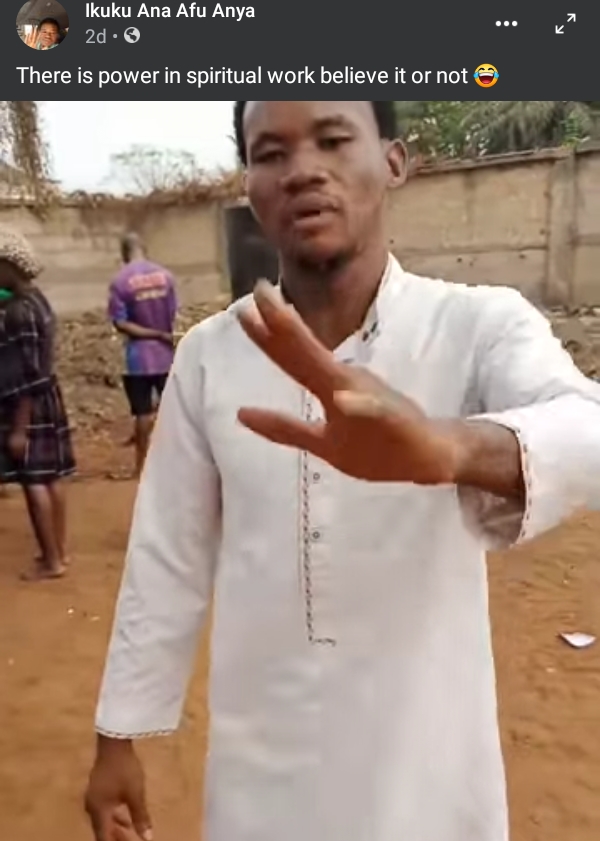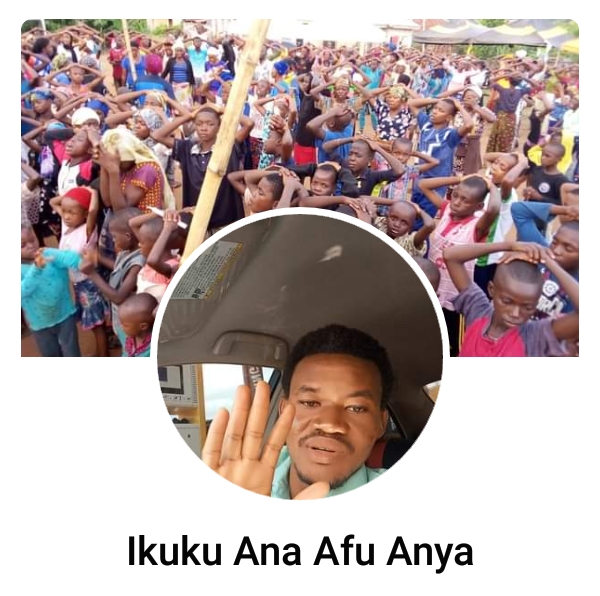 A certain young pastor has risen from another Eastern State in Nigeria, claiming he has the ability to untie a tied destiny 'Okereke'. Like his co-clout, Onye Eze, who claimed he is aka na-asa uchu, meaning the hands that wash away hardship; Ikuku Ana Afu Anya is 'aka na- ato ekere eke', meaning the hands that lose spiritual binding.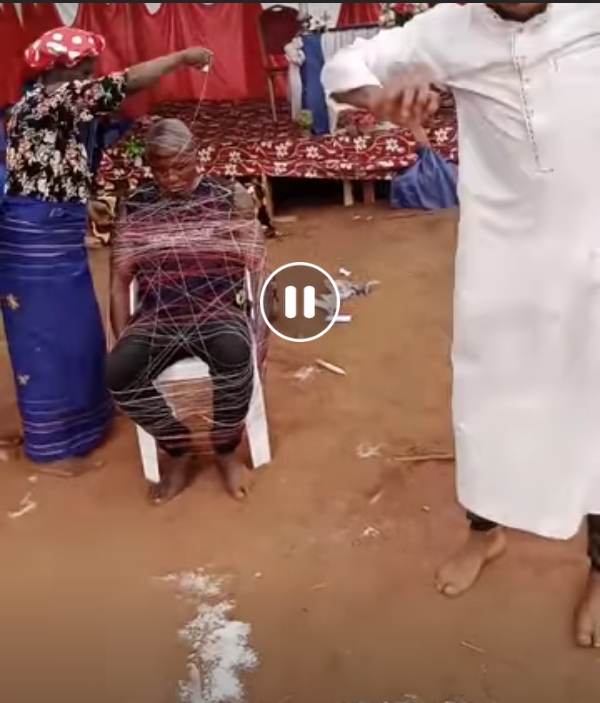 He has a Facebook page where he shares his daily spiritual magic in his Ministry and solicits for shares. He also dishes out phone contacts, asking people to call him on the phone.



This is one of the videos he shared on his Facebook page where he had one of his clients tied with a rope from his head to toe. He was seen bragging just like Pastor Onye Eze and the cos use to do.