Our Chat with Anthony G B – the Crippled Shoemaker
"I Don't Believe in Alms-Begging; Even if You dash Me #1,000,000 now, I won't accept." Meet Anthony G. B., the Crippled Shoemaker. Our Chat with Anthony G B – the Crippled Shoemaker.
I just moved into a new location in Enugu. The area isn't that new to me but I am still having some difficulties in getting new customers for my personal needs. That was how I bumped into a shoe designer's shop along the street.



There is nothing in the designer's shop that looks attractive from afar except the crowd in the shop. When I said the crowd, I mean, the workers in the shop and the customers who came for one request or the other. The crowd drew my attention. I wanted to find out what is so special about the shoemakers that attracted such a crowd in his shop.
That was how I met Anthony G. B., The Shoemaker. He is a handsome looking and vibrant young man. I looked on his legs and saw something that motivated me and we began to chat. He has no legs but he is an employer of labor. There are more than 6 youths working under him. He has a partner who has no legs too.
YOU MAY LIKE TO READ THE STORY OF CHIGOZIE:
Photos of Anthony G B in His Shop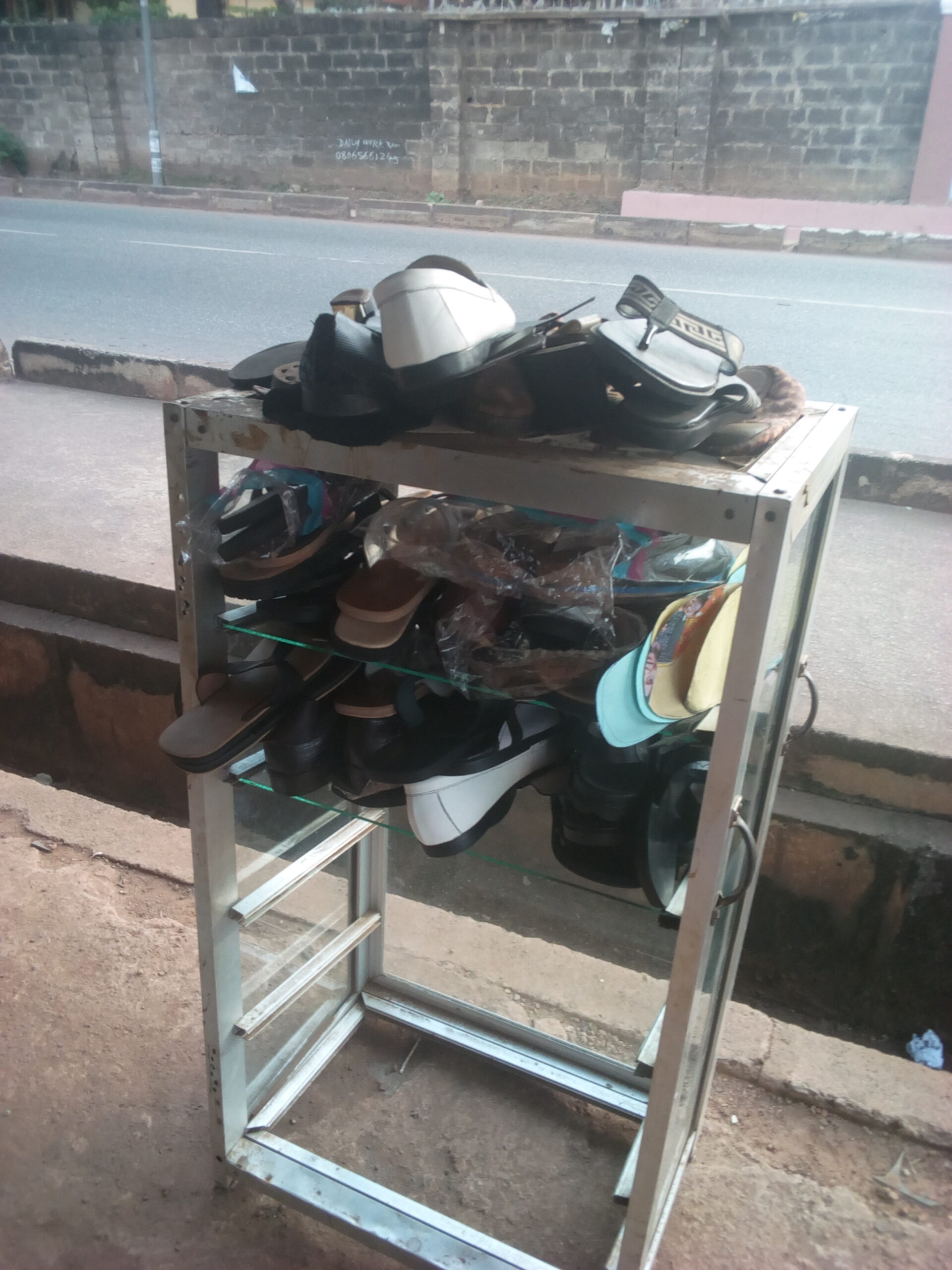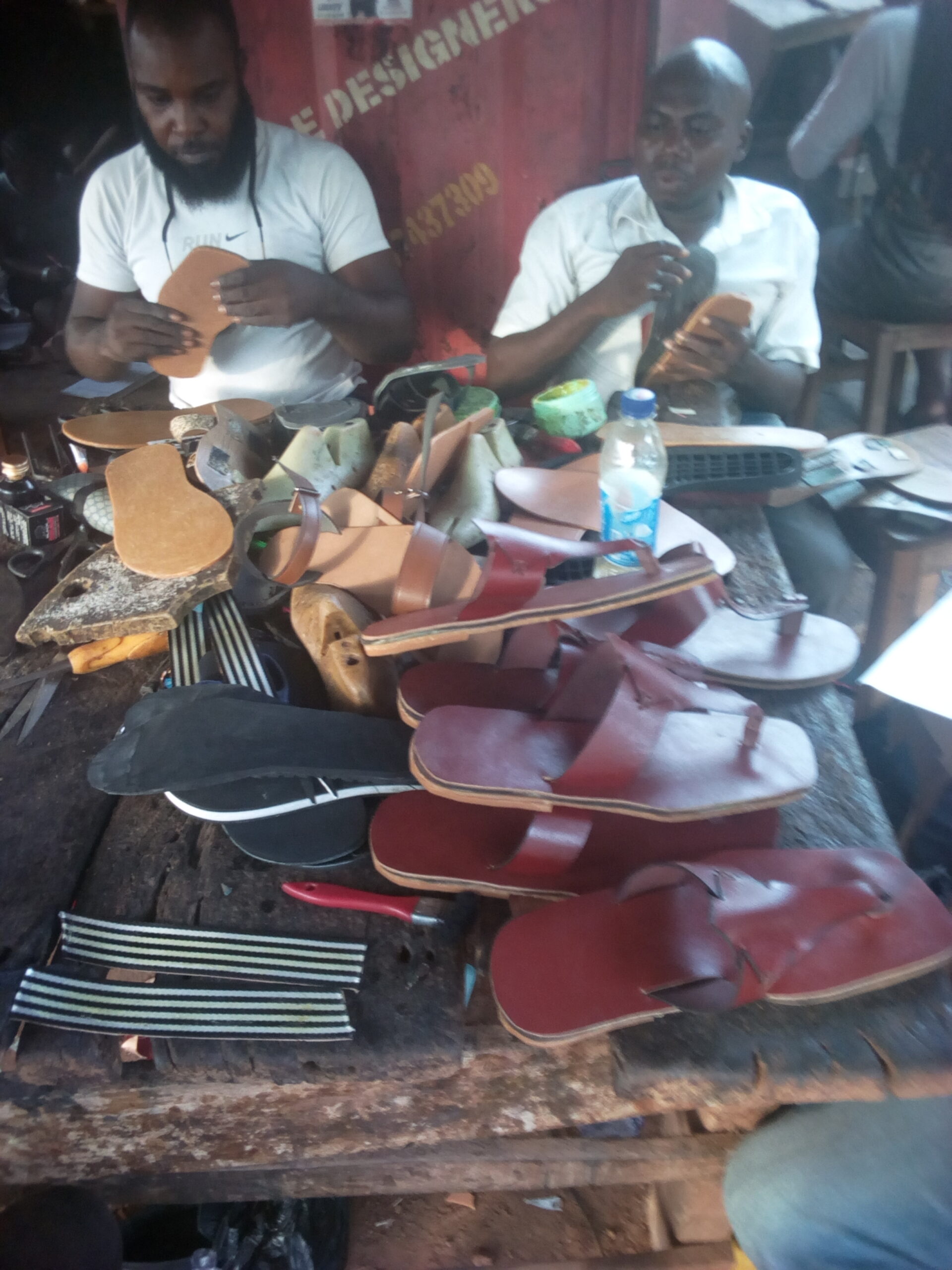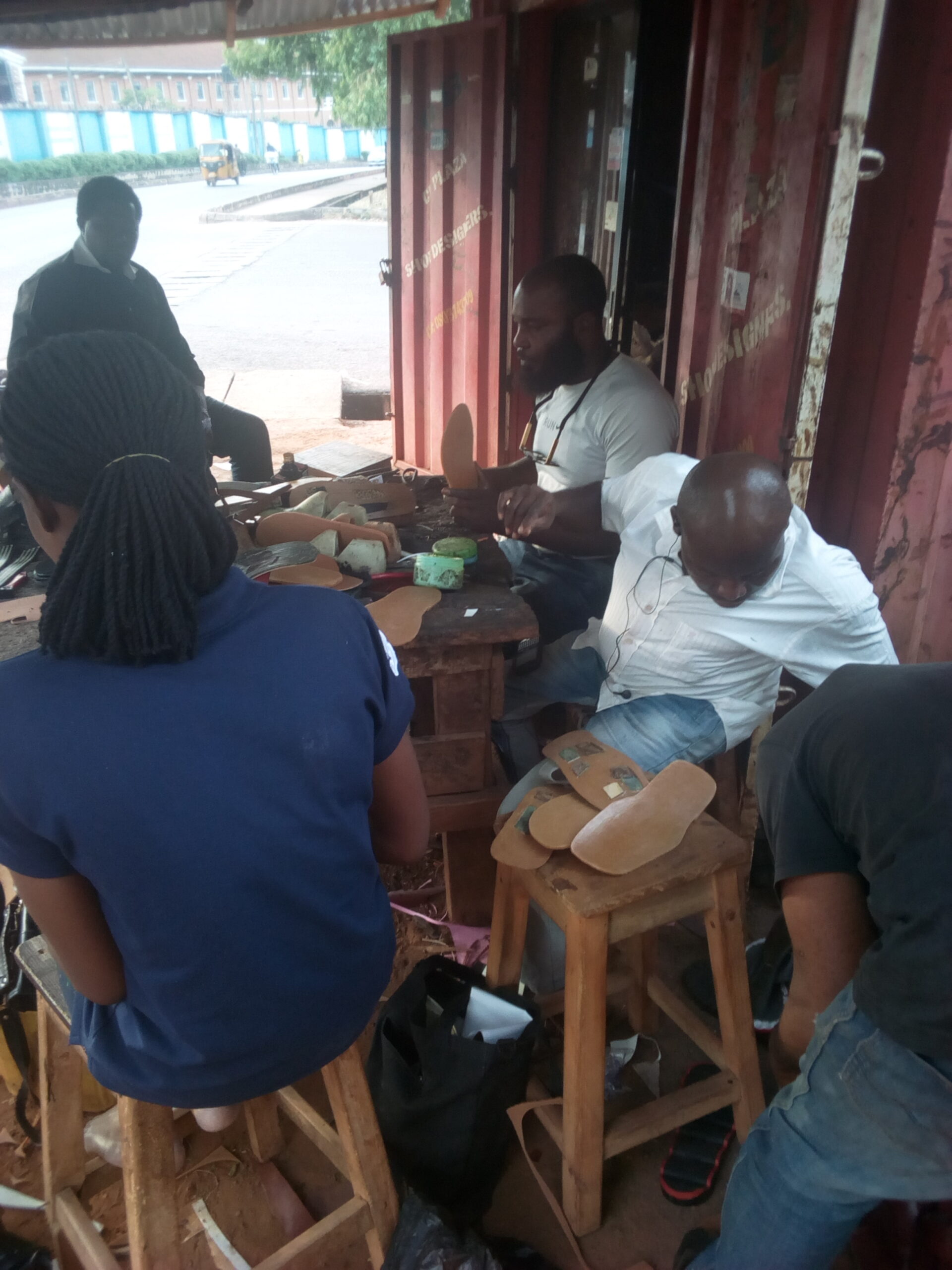 Anthony G. B. is disabled at his feet yet he didn't see it as an excuse to beg for alms. He revealed that he has been in the business of shoe designing since 1999. I asked him what motivated him to go into shoemaking even as a cripple? He said from the childhood days he has dreamed to become a shoemaker and his father helped him to go and acquire the skill.
When asked what he thinks about other disabled who are in the streets begging for alms, he said;



"I don't believe in begging for alms. Even if you dash me one million naira now, I won't take. The alms I beg is patronages for my services. Use the money to buy my services. That is all."
Mr. Anthony G. B. is a good example of a hardworking Nigerian whose life should be emulated especially the youths who think their successes lie in the hands of the government or their fellow individual. It pays to get something doing. And to those who are physically challenged in one way or the other, there is still something you can offer rather than standing in the streets, begging for alms.
Mr. G. B. has made name for himself and he champions the area and becomes popular in Shoemaking. His shop is located along Uwani by CIC as if you are going towards the Eastern Medical Center. He is into repairs and making of new shoes from the soles to the straps. He is also married and has a handsome kid.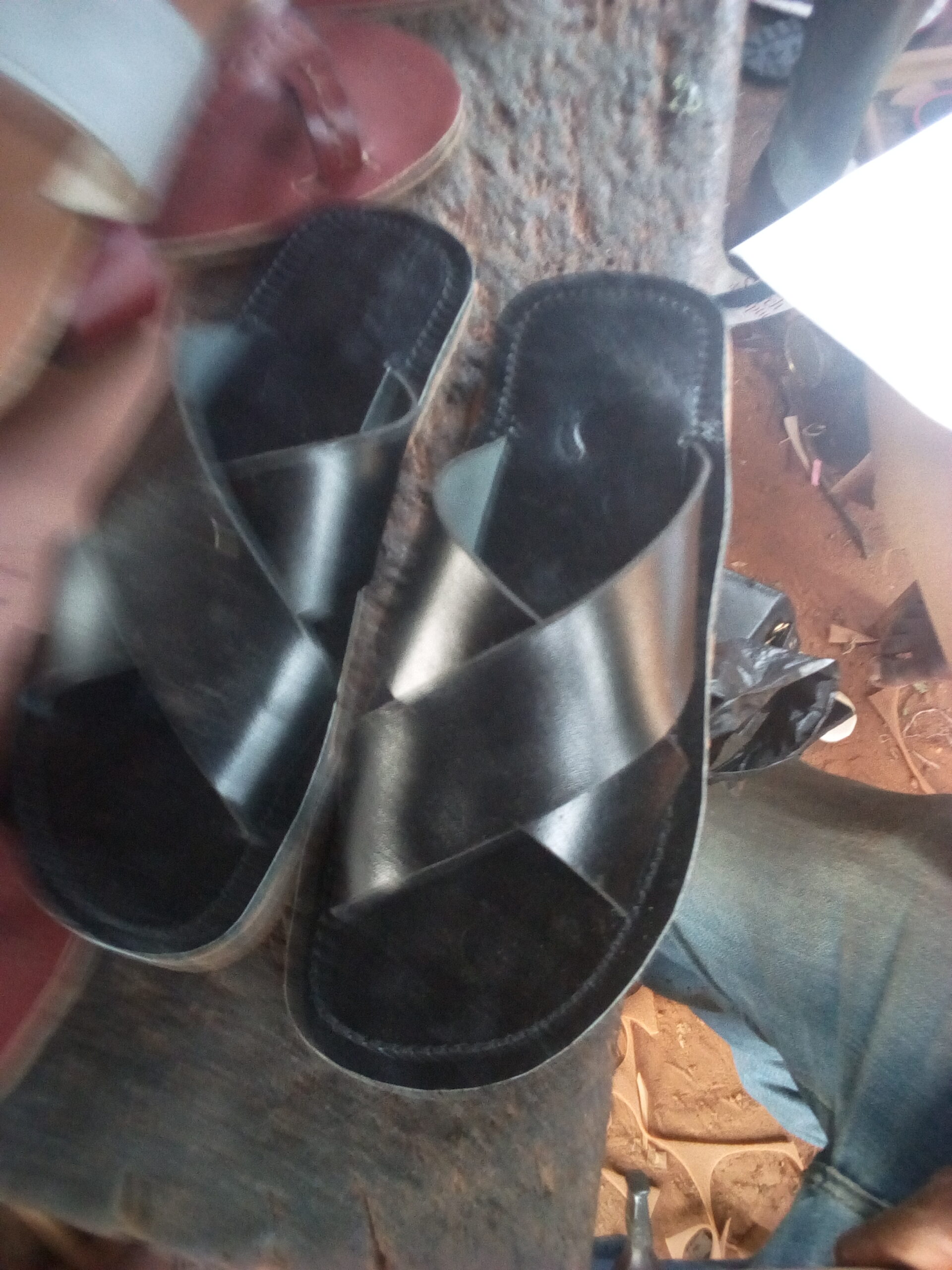 My measurement was taken at Anthony's shop and in the evening, I came to pick my order. Whenever I see good news, I share it. I have shared this one. Help make it go viral.