Tinubu Calls For Peace In Adamawa, Urge Police To Commence Investigation.
In recent news Bola Tinubu, Nigeria's president-elect, has called on the police in Adamawa State to conduct a thorough investigation into the recent gubernatorial election in the state. Tinubu reportedly made this call while speaking to journalists in Lagos on Tuesday.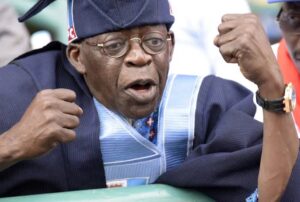 According to Tinubu, the election was marred by irregularities and violence, and he expressed concern over the conduct of some officials of the Independent National Electoral Commission (INEC) during the election. He called on the police to investigate these allegations and ensure that those responsible are held accountable.
Tinubu, who is a former national leader of the All Progressives Congress (APC) and current President-elect, also urged the people of Adamawa State to remain calm and peaceful, and to allow the investigation to take its course. He emphasized the need for transparency and accountability in the electoral process, and urged the government to take measures to ensure that future elections are free, fair, and credible.
Tinubu Calls For Peace In Adamawa, Urge Police To Commence Investigation.
The governorship election in Adamawa State took place on April 15, 2023, and was contested by several candidates from different political parties. The election was reportedly marred by incidents of violence and voter intimidation, and there were allegations of ballot box snatching and vote rigging in some areas of the state.
Read More: Elections: Binani Denies Offering INEC ₦2B, Cries Out
Tinubu's call for a thorough investigation into the election has been welcomed by many Nigerians, who see it as a step towards ensuring that the electoral process is free, fair, and transparent. It remains to be seen what actions the police and other authorities will take in response to this call, and whether any individuals will be held accountable for any wrongdoing during the election.