The Northern Youth Council of Nigeria has threatened to take mass action if the Federal Government of Nigeria goes ahead with its plan to remove fuel subsidies in the country. The Council President, Isa Abubakar, expressed concern over the potential impact of the subsidy removal on the already struggling economy and the Nigerian people. The group also fears that any measures put in place to cushion the effect of the subsidy removal would be looted by corrupt individuals, just like the COVID-19 intervention funds. Northern Youths Kick Over Subsidy Removal, Threatens Protest.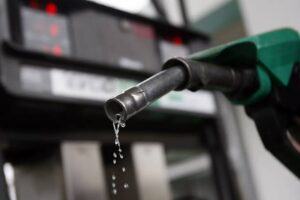 Abubakar called on the Nigerian government to reconsider its decision to remove the subsidy, arguing that it would lead to an increase in the cost of living for the average Nigerian, who is already struggling to make ends meet. Instead, the government should focus on implementing policies that would create jobs and stimulate economic growth.
He warned that there would be severe political consequences on those who are conspiring to throw Nigerians into avoidable crises and urged other youth organisations across the country to join in the fight to protect the interests of the Nigerian people.
Nigeria has recently secured a World Bank loan worth $800 million to help the poorest and most vulnerable people in the country. This aid will be given directly to about 50 million Nigerians who are currently struggling. The money will be used to provide financial assistance for necessities like food and housing.
The government plans to use the funds to end fuel subsidies by June 2023, which will help them save money. The saved funds can then be used for programs that directly benefit people. The government is also exploring other ways to support people, such as providing affordable transportation and other social programs. Northern Youths Kick Over Subsidy Removal, Threatens Protest.
This assistance will be a great relief to many Nigerians who have been negatively affected by the country's economic difficulties and the COVID-19 pandemic. The aid will help them take better care of themselves and their families.
Read More: Fr. Hyacinth Alia Promises to Prioritize Payment of Salaries, Pensions in Benue.
The Minister of Finance, Budget and National Planning, Zainab Ahmed, announced the good news at a recent press briefing. She also stated that the government is ready to go beyond cash transfers to help Nigerians cushion the effect of the subsidy removal.