The United Kingdom government has stated that politicians who engaged in or encouraged violence during the governorship and state Assembly elections held on March 18th in Lagos, Rivers, and Enugu states in Nigeria will likely receive a visa ban. UK Threatens 3 Governors and Politicians Involved in Voter Intimidation With Visa Ban, keep reading.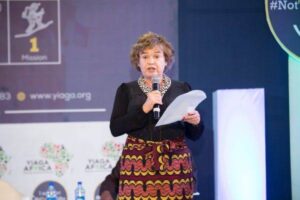 The British High Commission released a statement saying that they are gathering relevant information to take action against those involved in anti-democratic behaviour. This comes just after the United States government also threatened to take action against those who undermined the elections.
The UK government commended the Independent National Electoral Commission for improving logistics during the elections, but expressed concern over reports of vote buying, voter intimidation, destruction and hijacking of election materials, and general disruption of the process in several states, including Lagos, Enugu, and Rivers states.
The British Commission stated that they observed violence and voter suppression in several voting locations and condemned the harassment of journalists during the election. They emphasized the importance of a free press and journalists being able to do their job without being threatened. UK Threatens 3 Governors and Politicians Involved in Voter Intimidation With Visa Ban.
The UK government called on all lead ers to distance themselves from inflammatory ethnoreligious language and urged any party or individual who wants to challenge the election results to do so peacefully and through the appropriate legal channels. Below is their speech.

Read more on their official Twitter account here
The British Commission noted that the 2023 elections are essential not just to Nigeria and Nigerians, but also to Africa and the world. As a long-term partner, the UK is committed to supporting democratic development in Nigeria.
Read More: Abians Jubilate Like Never Before Over Alex Otti's Victory 
The British Commission also praised the commitment to democracy by many Nigerians despite facing intimidation and hostility during the elections.