3 Plants that can help You Conceive Quickly – Fertility Booster
Hi Lovelies, welcome to our page once again. Today, we want to discuss an important family matter – procreation and conception. 3 Plants that can help You Conceive Quickly – Fertility Booster.



We have always made painstaking efforts to proffer solutions to families as regards conception and procreation. We are doing so because infertility is one of the major factors that are tearing marriages apart.
Once a woman stays in her husband's house for 2 years without showing a baby bump, tongues will be wagging. For those who are in this state, it is not always easy for them.
Personally, I waited for just 1 year 6 months before kids started coming. I knew what I and hubby went through these few months.
If you and your spouse are waiting or trying for conception, here comes the good news. You may also be surprised to hear from your Doctor that everything is normal. Yet, 4, 5. 10 years have passed and counting and no show.
As I said, I understand how stressful this can be but, fear not, today we will fix the problem. There are several remedies I'll list below so you can choose one. There are plants that are known as fertility boosters. These plants help boost fertility in women and make them conceive and give birth.
Meanwhile, if you are yet to see these posts, do well to read them. They will help you manage your fertility and conception.
RELATED POSTS:
3 Plants that can help You Conceive Quickly – Fertility Booster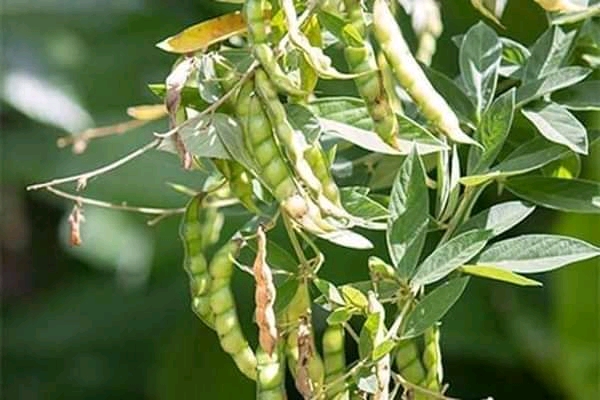 Pigeon pea is another healthy plant that helps boost fertility in women. People also confess they combine the plant with Sugar Apple for shrinking of fibroid.
This plant is not hard to find. It grows in the bush. You can find it in abundance in this rainy season. It also grows in the midst of a flower garden.
How to Use Pigeon Pea to Boost fertility and Conceive Quickly:
Get the plant
You should pull it from the root.
Boil both the leaves & roots.
Boil for 30 minutes in a clean pot with clean water and allow to cool.
*For those who are spiritually blocked you boil both pigeon pea leaves and the bark of the stem of a mango tree and drink (not backed by research).
Dosage is 1 glass cup 3 times a day.
When you start taking this, continue even during your menstrual till the end. The moment your period ends, try with your husband. Make sure you follow our article on conception. Free Period and Ovulation-period – How to Count.
What we mean here is that you must start trying with your husband for a child during your ovulation period. Doesn't matter how long you had the problem, you will conceive by God's Will.
What if your husband is the cause of the delay in the conception? Ok. There is no problem, as you are working on yourself, see this also:
How to Build your Partner's Sperm Count
Yes. I mean, build your partner's spermatozoa for the conception period. If both of you can agree, avoid going to the engine for one week or more.
Not only that, give him food that builds strong fluids in men and boosts fertility like Okro soup, eating devil beans (Akugbara), thick pap, watermelon seed (you may read how to use watermelon seeds to remedy low sperm count,
3 Plants that can help You Conceive Quickly – Fertility Booster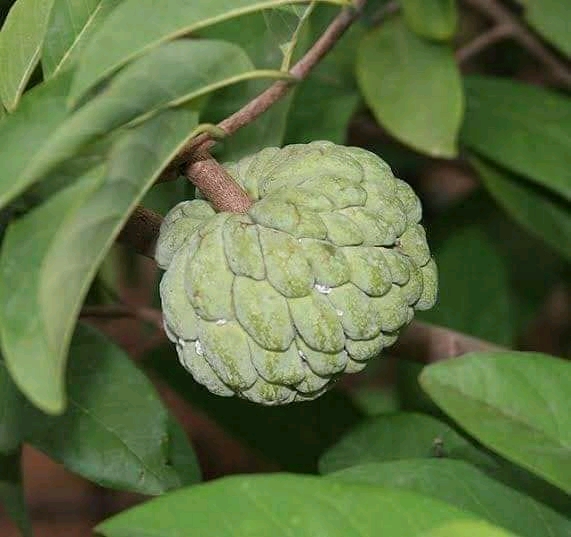 Sugar Apple is an edible sweet plant. Not so many people know about this plant. You have seen it but you don't know it by its name.
According to a little dig, we made about this plant, we found that the sugar apple (Annona squamosa) belongs to the Annonaceae family. Although previously it was believed that it is a native of India, but it is believed that it is of either Indian or Central American origin. These fruits are great in taste and go really well in puddings and jellies.
Steps in Preparing Sugar Apple for Fertility and Conception:
Boil Sugar Apple in a clean pot with clean water for 30 minutes.
Drink the water when it cools morning and night.
Repeat for one month and stop when you miss your period.
3 Plants that can help You Conceive Quickly – Fertility Booster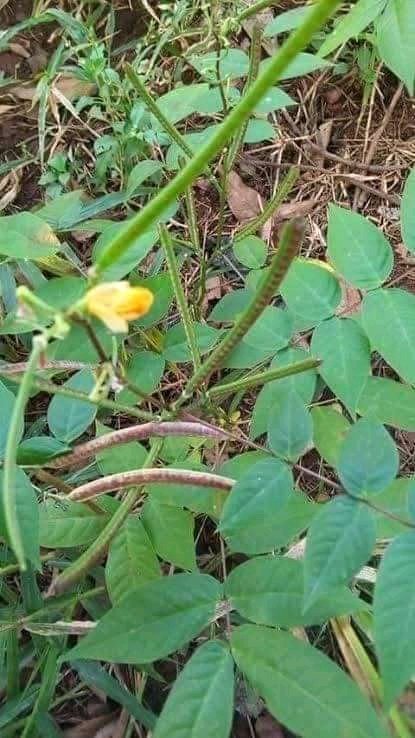 Back in the village, we know this plant to be used for animal feeds. No wonder the name – wild cowpeas. This medicinal plant produces seeds with pods. This seed is known as peas.
Note: Wild Cowpeas is different from Cowpeas. The one we are discussing here is that grows in the bush by itself. The peas as I was told while growing up, are not edible. We gathered it as animal feeds.
How to prepare Wild cowpeas Root for fertility:
Pull the plant from the root and cut out all the roots.
Boil the roots for 30 minutes and bring the pot down to cool.
Drink 1 glass cup in the morning after morning meal and 1 glass cup at night before bedtime.
Warning: If you have high blood pressure don't take this because it raises blood pressure But if you must try this as a BP patient, it is good you do a blood pressure check-up as you take it.
READ ALSO