15 New Aso-Ebi Ankara Styles for Ladies in 2021
Welcome again to our Ankara and Lace fashion gallery. This is the right place for your all material styles for all classes and ages. 15 New Aso-Ebi Ankara Styles for Ladies in 2021.
In this post, we shall show you the 2021 new Ankara Aso-Ebi styles for ladies. We promise to be brief in this post.
We are not going to bore you with our long text. Why?
Because we are talking about new Aso-Ebi styles. We are talking about the newest styles. One more delay, the fastest fingers will publish it before us.
Aso-Ebi for Occasions
Aso-Ebi is just a Yoruba word that means uniform. When three or more persons wear the same design or material to the same Occasion, it is known as Aso-Ebi. The major aim of this dressing is for gracing of occasion.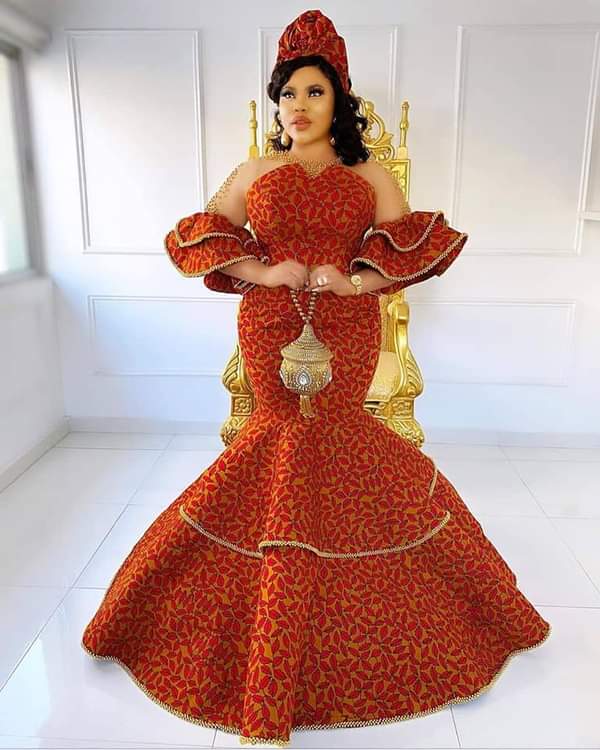 There is no occasion you will attend, especially luxurious ones without seeing one or two Aso-Ebi groups. People organize Aso-Ebi for the naming ceremonies, for traditional marriages, for weddings, and even for burials.
Are you planning an Occasion and you have included Asoebi as part of the occasion
,
these styles are for you? These are the newest Ankara Aso-Ebi styles in town.
The pictures are of the different Aso-Ebi seen on different occasions. So, you can choose from any of them and grace your occasion.