Things Women are Forbidden to Do in Igbo Land
Things Women are Forbidden to Do in Igbo Land. No Matter What, Women Are Not Permitted To Do These 6 Things In Igbo Land.
They say what a man can do, a woman can do better but not in these practices in Igbo Land. A woman can do everything a man does but with a limit. Traditionally, there are things women are forbidden to do, no matter the class or the status of the woman.
Things Women are Forbidden to Do in Igbo Land
A Woman Does Not Climb A Palm Tree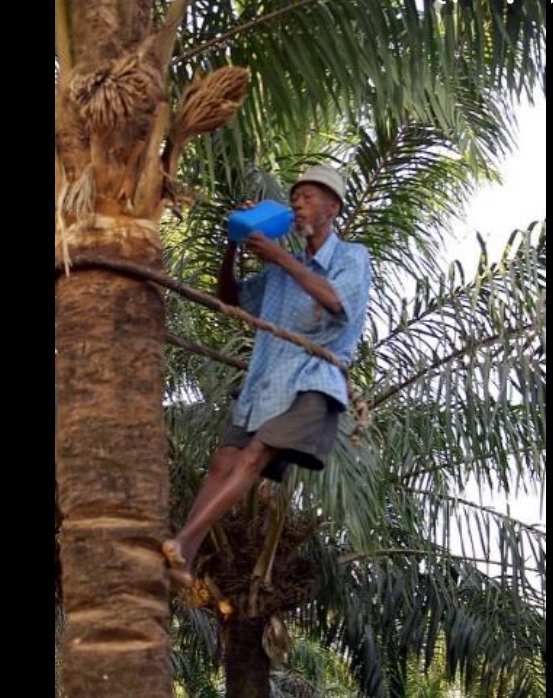 It is taboo and it is forbidden in Igbo Land for a woman to climb a palm tree. Climbing the palm tree with twine rope is reserved only for men. If a palm tree has ripe palm nuts, the women do not climb it to cut it down with a machete.
The only right a woman has over a palm tree in the dwarf palm tree. She can stand on the ground and pluck out the palm with her hands or stick. She still has no right to cut it with a machete even when standing on the ground.
She also has a right to cut palm frond from the dwarf palm tree but she must be standing on the ground. She must not cut from the root.
A woman ca own a palm tree or palm wine trees in Igbo land but she is forbidden to climb them with udo-nkwu (rope) to cut them or to tap them for wine. She must have to contract the service of a man to them for her.
YOU MAY READ:
A Woman is Forbidden to Pick A Kolanut From Under the Tree Or Pluck from the Tree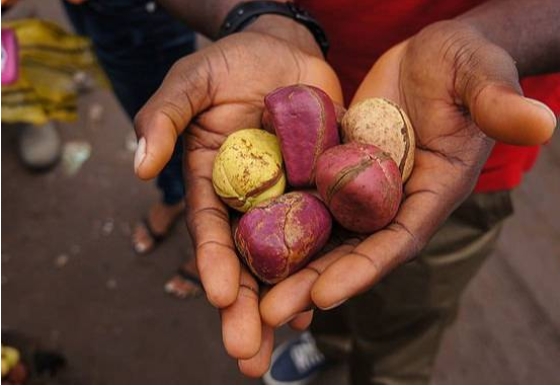 Kolanuts are one of the highly revered seeds in Igbo land. It is also forbidden in many parts for a woman to pick a fallen kolanut from under its tree. It is the duty of men in many parts of Igbo to pick the Kolanuts for the women, this includes a day-old baby.
When I was growing up, my grandmother always led my 6-year-old brother to Kolanuts tree to help her pick the fallen ones under the tree. She also hired a grown-up boy to pluck the kola nuts for her for the market.
Things Women are Forbidden to Do in Igbo Land
A Woman does not Stay where Bride-price of a Fellow Woman is discussed
It is a taboo in Igbo Land for a woman to know the amount paid for a bride price of her fellow women, even when the said woman is her daughter. The mother of the bride is always driven to the backyard when the bride price is discussed between the in-laws.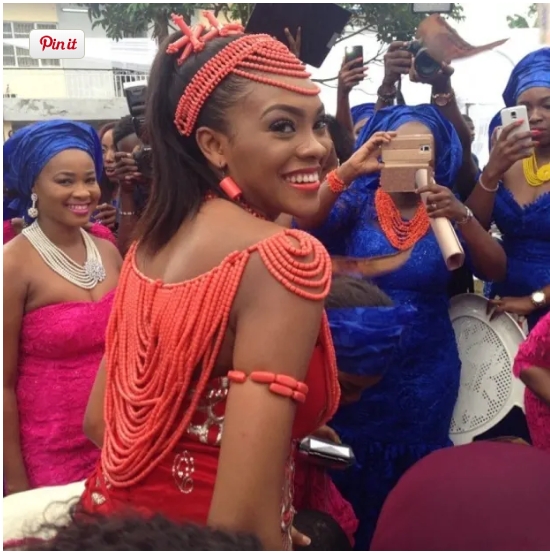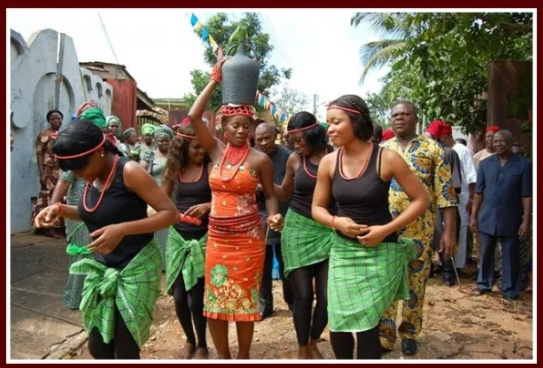 A Woman Does Not collect A bride Price In Igbo Land
Bride price is the money paid on the head of a woman in marriage as her dowry. It is highly forbidden in Igbo land for a bride price to be handed over to a woman.
If the woman is the only surviving person in the family, she must look for a reliable person who is closest to her to stand as the man in the family. The man will receive the pride prize and may return it later to the woman if he desires.
In many cases, hired sureties never return the bride price in the absence of a man in a family. The mother of the bride has no right to request the money.
A Woman does not Pray With Kolanut First When a Man is Present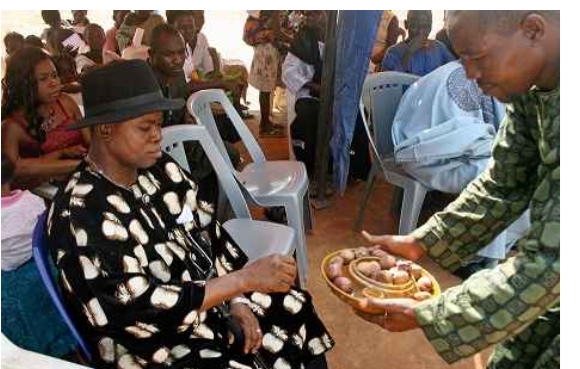 Unless the town is ruled by a woman and the inhabitants are all women. In absence of that, it is forbidden in Igbo tradition for a woman to pray with kola nuts when a man is available.
The presence of men is not neglected whenever kola nuts are presented in the public. Even when the only man in the crowd is the last idiot; he will be called and given a kolanut before a woman can proceed with prayer.
A Woman Does Not Pay A Bride price Of A Man
Igbo tradition highly regards it as a taboo for a woman to seek a husband and marry such a man. It is the other way round. It is believed that a man should lookout for a woman and make proposals for marriage. The man will also pay the bride-price of the woman.
A woman who is financially buoyant may help her husband financially to prepare for his marriage to her but she must never do it openly. It will be a secret between her and the husband. The Igbo tradition honors a man paying dowry on the head of a woman and not a woman paying on the head of a man.
Things Women are Forbidden to Do in Igbo Land
Igbos are tribe with rich cultures and traditions. These cultures and traditions draw the lines and boundary for the actions and activities of men and women living in the environment.
In Sum, women are free to do everything Igbo tradition but with some restrictions. The traditions of Igbo land just like the Bible still believe that women are under the men. Women cannot do all things.
What is your opinion? Are there other traditions in your community that forbid women to do certain things that you will want us to know?