Koma Tribe in Nigeria Where Women Above 20 Years Don't Wear Clothes
When next you discuss civilization in Nigeria, remember that there are still people or tribes in this country who do not wear clothes. Koma tribe in Nigeria Where Women Above 20 Years Don't Wear Clothes.



There are still people who use leave as their clothes. Are you surprised? One of them is the Koma tribe, a northern part of Nigeria where Women Above 20 Years Don't Wear Clothes.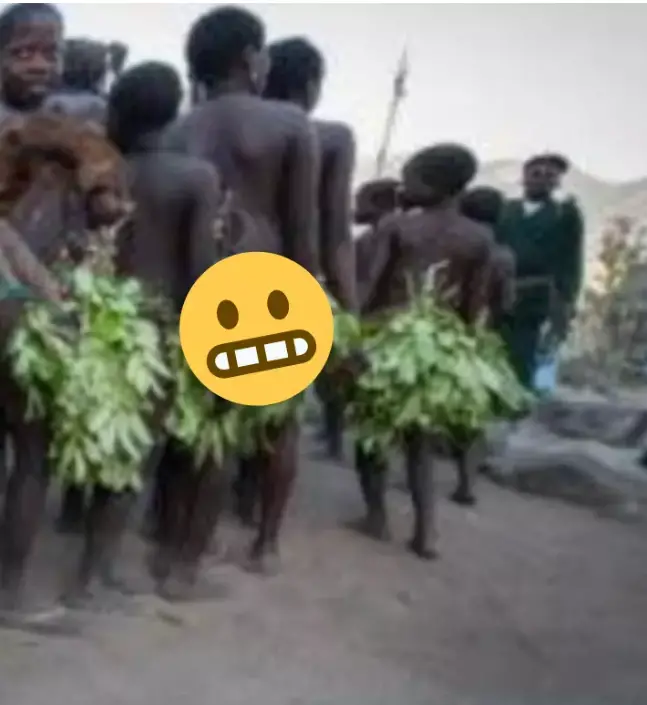 When the world is baffling in the euphoria of classy fashion, the people of Koma are still in the dar. Or, let's put it this way, they know nothing about trending fashion and give no ado on what to wear.
RECOMMENDED FOR YOU
I know you will be surprised at my headline because it seems practically impossible when I say, 'women above 20 years don't wear clothes in this part of Nigeria'. Before I proceed, I will like you to do me a favor. Click on the "Read Original" to follow me and to see other posts on our blog. Thanks as you do so.
The Koma Tribe is a part of Nigeria where women don't wear clothes and it is located in Adamawa state. Here, women above 20 do not wear clothes instead they wear leaves for fear of death. For fear of death; how and why?
The Koma tribe believes and worships a deity that forbids them from wearing clothes. Women above 20 are forbidden from wearing clothes. They hold tenaciously the belief that wearing clothes might bring upon themselves the wrath of the gods.
Not only that, but they also believe that if they wear clothes the god may cause death or barrenness to come upon them. The women use fresh leaves to cover their nakedness. In Koma Tribe, leaves are clothes for those women for women in their 20 and above.
What do you think would be the impetus behind their ignorance? Kindly give your opinion in the comment section below.