In the bustling city of Enugu, Nigeria, a remarkable spiritual leader stands tall, guiding the faithful and tirelessly working for the betterment of his community. Archbishop Emmanuel Olisa Chukwuma, serving as the Bishop of the Anglican Diocese of Enugu, has become a beacon of hope, a voice for justice, and a symbol of unwavering faith. Let us delve into the life and contributions of this esteemed clergyman. About Archbishop E O Chukwuma, Biography, Age, Family, Wife, News. Read also: Anglican Bible Study Outline for 2023 – Church of Nigeria
The Most Revd Prof E O Chukwuma OON who serves as the Bishop of the Anglican Diocese of Enugu and Archbishop, ecclesiastical province of Enugu in Nigeria. His name became a household name after the 1998 Lambeth Conference held in England. Lambeth Conference is held in every 10 years. During the 1998 conference, it was a debate and a vote for same-sex marriage.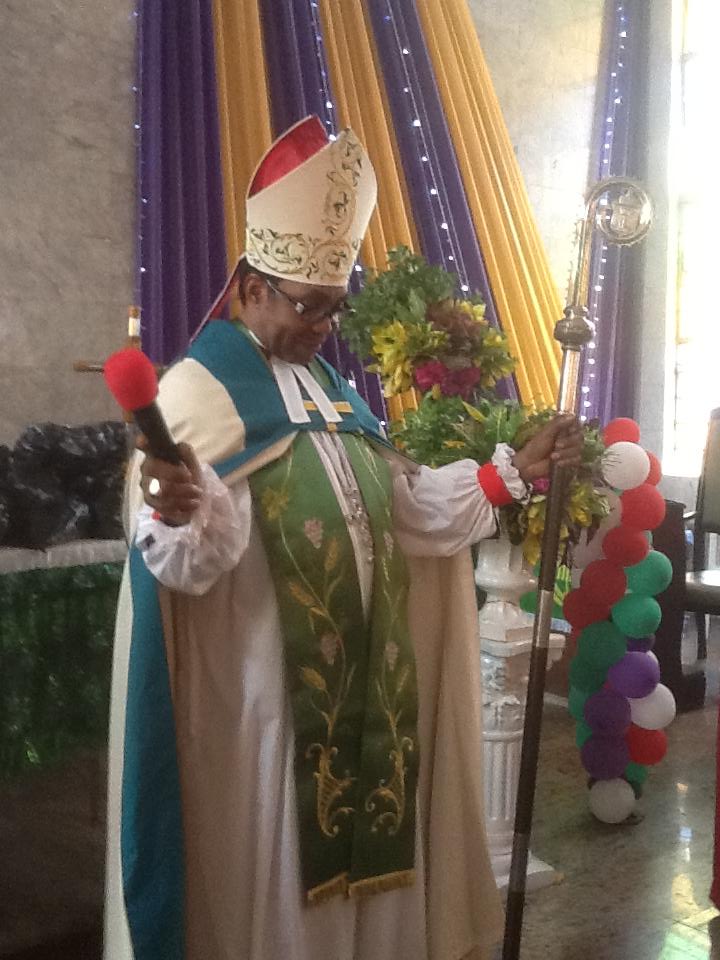 About Archbishop E O Chukwuma, Biography, Age, Family, Wife, News
According to
Watchingtonpost
, "The differences were personalized today on the lawn of Kent University. Bishop Emmanuel Chukwuma of Nigeria approached an Englishman, the Rev. Richard Kirker of the Lesbian and Gay Christian Movement, and tried to exorcise "the demons of homosexuality" from his English colleague. Kirker held Chukwuma's hand but said later that the Nigerian's actions amounted to "spiritual bullying."
News report by BBC on the Lambeth conference reads:
"Anglican bishops at the Lambeth Conference are discussing the issue of homosexuality before voting on a final resolution.
Earlier, there were angry scenes between conservative clergy and lesbian and gay campaigners over the issue which will be voted on by 800 bishops.
Nigerian Bishop Emmanuel Chukwuma confronted Richard Kirker of the Gay and Lesbian Christian Movement outside the Conference and prayed repeatedly that God would 'deliver him' from his homosexuality.
Mr Kirker said afterwards, "it was threatening – he was waving his hands in my face and it was very hard, in fact impossible, to get a word in edgeways.
"He was basically saying that we needed to repent and that there was no place in the Church for people like us and that we ought to leave because we were defiling the Church."
Earlier, the bishop had said: "I feel this issue of sexuality is like a diversion of our attention.
"And we would not have debated it all as an issue. But since it has been bought forward as an issue we are going to make sure it is thrown out."
Archbishop Emmanuel O Chukwuma has been a bishop in the Anglican Communion for 33 years. In an interview which he granted to Sunnewsonline, titled "My ordeals as Anglican bishop in last 30 years" The Most Revd Prof Emmanuel Chukwuma, the archbishop of Enugu Ecclesiastical Province, Anglican Communion said that evangelizing in an Islamic domain like Bauchi was his major challenge in his 30 years of episcopacy.
Bishop Chukwuma  Story/Ministerial Achievements
In 2020 when he celebrated 30 years of serving as a Bishop in the Anglican diocese, he recounted his ordeals and achievements so far. In his words, he said:
"I want to give thanks to God on the 30 years of my consecration which was on 29th of April, 1990 at St. Michael's Cathedral Kaduna. We're nine that was consecrated by the Most Rev. Abiodun Adeteloye, the then Primate and Archbishop of Nigeria. From there I was sent to Bauchi as the first Missionary Bishop of Bauchi, where I spent my time till March 5, 1998 when we came back from Lambent Conference. By the grace of God I feel so fulfilled that I was able to maneuver through the trials of the Islamic problem in the North.
When I was in Bauchi at that time, Bauchi was carved out of Kano with nothing on ground, so I started with nothing and since that time I was able to plant churches, not only that I faced the riot, the persecution from the Muslims for which our Cathedral then was burnt and by the grace of God I was able to rebuild the small Cathedral to a big Cathedral today which stands very much magnificent beside the stadium in Bauchi. I built the Bishop's Court and also built the Cathedral in Gombe, established schools there and more churches.
Today, the diocese has given birth to Gombe Diocese from which the present Primate was the Bishop and has now come to be Primate, Church of Nigeria. I feel so fulfilled also that coming to Enugu Diocese, I came in to meet a temporary Bishop's Court which was occupied by my predecessor for 27 years and I have to start a new Bishop's Court here also. I felt so much challenged to face this situation whereby it was like a beginner, builder and also putting things together for better shape.
I also thank God, that when I came to Enugu here the Cathedral was also not built except the Lady Chapel, but through the grace of God we were able to complete the Bishop's Court, magnificent Bishop's Court, it is one of the best in the whole of Africa and also a magnificent Cathedral. These are part of the achievements of which within these 30 years I am grateful to God for. About Archbishop E O Chukwuma, Biography, Age, Family, Wife, News.
After that we established schools, the hospital which is also growing now, we are building a diagnostic centre which is almost completed and then establishing schools. We thank God for it, we thank God that we have been able to establish more churches, more schools under the diocese for which by the grace of God today we have been able to create more dioceses out of Enugu. When I came, I also have to create the Diocese of Oji River which now has given birth to Udi Diocese, we created Enugu North with headquarters at Ngwo, we created Awgu-Aninri Diocese which has its headquarter at Isuawa and we created Nike Diocese which has its headquarters at Abakpa, St. Cyprians.
So, with these dioceses and the dioceses created again in Abakaliki and Nsukka, we have now 12 dioceses under Enugu. Enugu Diocese will be 50 years in August this year and we are grateful that this diocese which started as Enugu Diocese created out from Niger Diocese has given birth to 12 dioceses now becoming an Archdiocese that covers both Enugu and Ebonyi states. I thank God that by his grace I am also serving my second term now as the Archbishop of Enugu Ecclesiastical Province.
We cannot but thank God for his grace which has been so much abounding in our lives. My wife and I have struggled through thick and thin and cushion and all sort of problems both in and out the episcopacy. We are very grateful to God that through the help of our friends, well-wishers and God's grace, we have been able to tame the storms of life to achieve all we have been able to achieve within these 30 years. I must say it has not been too easy, but God has been on our side. About Archbishop E O Chukwuma, Biography, Age, Family, Wife, News.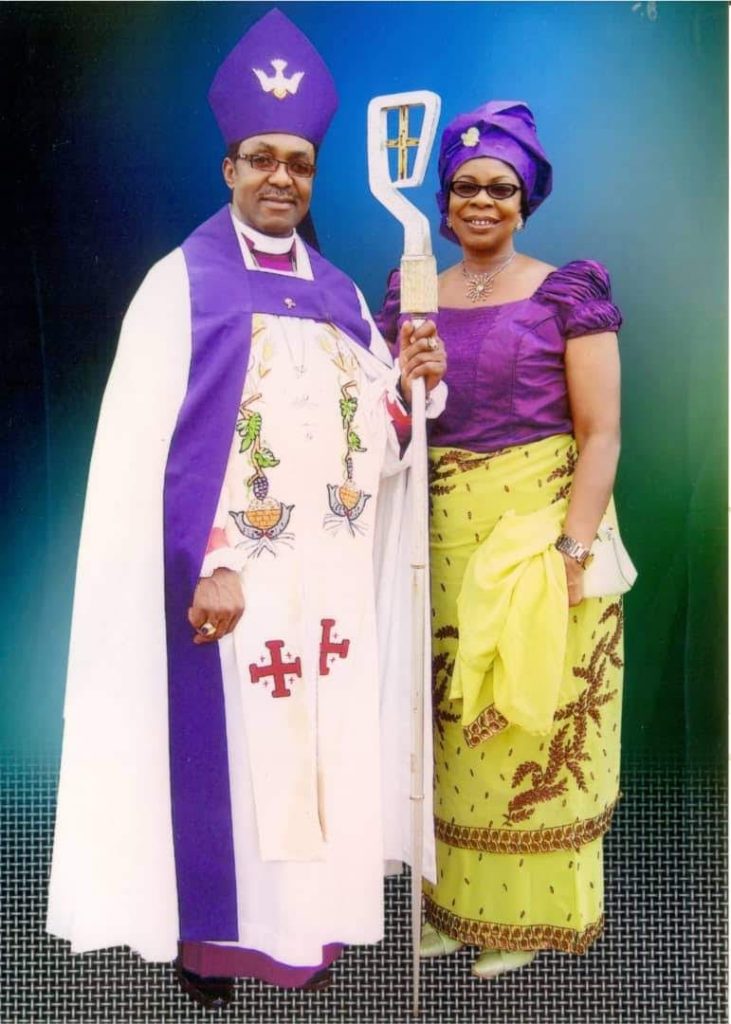 About Archbishop E O Chukwuma, Biography, Age, Family, Wife, News
"It is that many are the afflictions of the righteous but God delivered us from many afflictions and we are still thanking God that we were able to touch many lives. My life has been that of humanitarian services, philanthropy and also compassionate concern for those who have been cheated and those who are suffering because of injustice and hatred. I am detribalized, I speak Igbo, I speak Yoruba, I speak Hausa and so I have friends all over the three regions of Nigeria.
I want to say that God has been so good in these 30 years, many people ask me why were you not made the Primate, I said well when I would have become the Primate, it wasn't God's will, but even this time around, yes, I would have become the Primate because I had all it takes to be, but it is because I do not have 10 years more as it is by constitution and did not want the Igbo to lose many years because if I had become Primate now I will just spend about three and half years and that will be another finished time for the Igbo.
So, it was good for me to step down and be able to mobilize for an Igbo person to become the Primate who will spend up to 10 years because the present Primate now is 58 years that is Archbishop Henry Ndukuba. The Yoruba held it for about 30 years with Archbishop Olufosoye, 10 years, Adetuloye, 10 years and Akinola, 10 years so I don't think it would have been so nice for the Church of Nigeria, our brothers in the West to have said they had to occupy the post again or probably the Northern people, because I believe that the Eastern Nigeria is senior to northern area because the church has been mostly established in the East. So, it is a good thing that today God has helped us to have a success, a Primate who is an Igbo man, core Igbo man from Orlu Diocese in Orlu town, Imo State and we hope he's gonna do well.
What is there is that in the Episcopacy we need to support ourselves, there must be love, concern and there must not be acrimony. Because one of the things one suffers so much is envy and jealousy among ourselves and people not wanting to be contented with either their dioceses and poke-nosing into somebody's diocese which is unfortunate. We have our problems, we have our disagreements which we don't want to wash our dirty lining outside, but I think time has come that with a new Primate we put our hands together, support him and forge ahead. About Archbishop E O Chukwuma, Biography, Age, Family, Wife, News.
By the way, I am the oldest consecrated Bishop in the Church of Nigeria because being 30 years old in the episcopacy I don't think any one of them laid hands on me, I laid hands on all of them and I am humbled about it and I thank God that, that has not made me to lose my head. So, I see myself now as a consultant, as an elder or as a patron to other bishops because many of them were not even in Theological College when I was made bishop so I think I deserve that respect.
This year has been a very wonderful year for me, because whether COVID-19 likes or not, it's also my 40th year anniversary of wedding, by December 26 my wife and I will be 40 years in marriage and that has been so wonderful. Enugu Diocese will be 50 years old as inaugurated diocese and I am celebrating my 30th year of consecration, you can see that it has been a wonderful sort of thing. And this year also particularly this April will be 20 years I lost my father and one years I lost my mother, so you can see that this year is a wonderful year for me to say God I bless your holy name". About Archbishop E O Chukwuma, Biography, Age, Family, Wife, News.
Archbishop Chukwuma's Ministerial Challenges
In a recent interview commemorating his 30 years as a bishop, the Most Revd Prof Emmanuel Olise Chukwuma, Archbishop of Enugu Anglican Diocese, reflected on the challenges he faced and the moments that shaped his remarkable journey.
One of the most daunting hurdles he encountered was the mission work in the Islamic area of Bauchi. Archbishop Chukwuma demonstrated wisdom and resilience in navigating this difficult environment. To survive and thrive, he understood the importance of being tough, friendly, and wise. He fostered relationships with the Emirs, exchanging gifts during Islamic and Christian festivals, ultimately gaining recognition as a defender of the faith. Despite the adversity faced, the Archbishop successfully rebuilt a magnificent cathedral, which now stands as one of the most beautiful churches in Northern Nigeria.
Transitioning to Enugu, he confronted the challenges posed by the dichotomy of Iborism, which emphasized indigene versus non-indigene distinctions. With a spirit of inclusivity and unity, Archbishop Chukwuma approached every individual as a friend and mediator, promoting harmony among the people. He dedicated himself to the task of revitalizing the diocese after years of division and strife. His predecessor had faced similar challenges but was hindered in his efforts. However, the Archbishop's unwavering commitment and strong leadership ensured progress and reconciliation.
Financial constraints presented yet another hurdle, as resources were limited for the numerous projects he envisioned. Through networking and seeking support from friends, Archbishop Chukwuma overcame these obstacles, rallying assistance for ongoing initiatives. Additionally, his wife's selflessness and commitment played a vital role in establishing schools for women, as well as aiding the construction of churches in rural areas. About Archbishop E O Chukwuma, Biography, Age, Family, Wife, News.
Navigating the complex relationship with the government was essential. Archbishop Chukwuma emphasized the importance of maintaining peaceful ties with the authorities. Presently, the challenge lies in reclaiming schools that have yet to be returned to the Church's care. The Archbishop remains hopeful that through the positive relationship with the current government, these institutions will be restored.
Inter-religious interactions posed another significant challenge. Archbishop Chukwuma acknowledged the growing concern of an "Islamization" agenda and stressed the need for Christians to steadfastly defend their faith. He remained resolute in proclaiming the Gospel, placing trust in God as the ultimate author and finisher of their faith.
The COVID-19 pandemic presented an unprecedented obstacle, with churches closing for an extended period. Despite this setback, the Archbishop found solace in families coming together to pray during these trying times. He believes that the church is not merely a physical structure but a community of people united in prayer, and he anticipates a stronger and more vibrant church emerging from these challenging circumstances.
As the interview concluded, Archbishop Chukwuma expressed his gratitude to God, attributing his survival and accomplishments to divine grace. His journey exemplifies unwavering faith, resilience, and a commitment to serving both God and humanity. Most Revd Prof Emmanuel Olise Chukwuma's legacy will forever be remembered as a testament to the power of faith, love, and unwavering dedication in the face of adversity.
About Archbishop E O Chukwuma, Biography, Age, Family, Wife, News
Archbishop Emmanuel Olise Chukwuma is an outspoken and fierce clergyman. His voice has been heard on issues bothering faith, religion and politics. "I Am Not Obidient…Bishop Emmanuel Chukwuma, Anglican Archbishop Of Diocese of Enugu". Watch Video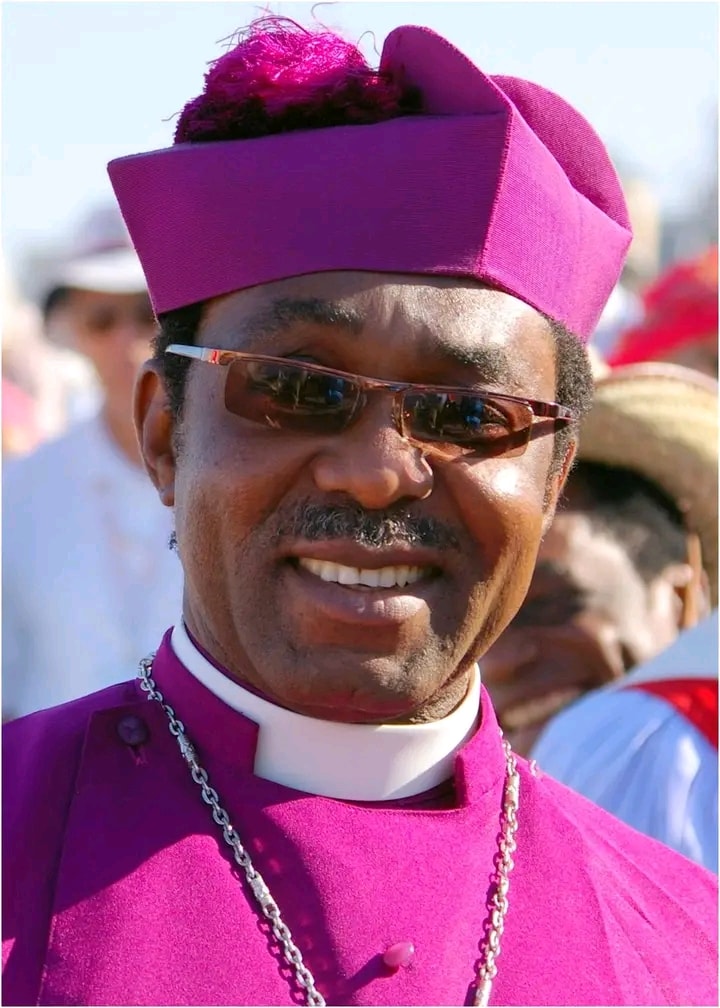 When will Bishop Chukwuma retire?
Has Bishop Chukwuma retired? No. The most Revd Prof E O Chukwuma will be due for retirement on the 16th of January 2024. He will be leaving the diocese for a new Bishop who will be elected by the house of the Bishop in the Church of Nigeria.
Who will replace Bishop Chukwuma as a Bishop?
The new bishop who will replace Archbishop Chukwuma is not yet known. The election will be done few months after Bishop Chukwuma proceeds for his retirement. In most cases, one of the Priests of his Diocese who is the most qualified may likely win the votes of the bishops. But for now, there is no one is who is known to be the next Bishop. Any Priest who has met the criteria can become a bishop.
About Archbishop E O Chukwuma Biography
Archbishop Emmanuel Olisa Chukwuma was born into a devout Christian family, imbued with strong values and a deep-rooted faith. Growing up, he exhibited a strong inclination towards spirituality and service to others. He pursued his education, diligently acquiring knowledge and wisdom, which would later shape his illustrious career.
Spiritual Journey:
Archbishop Chukwuma's spiritual journey led him to answer the calling of the priesthood. His unwavering devotion and dedication to God propelled him to pursue theological studies at prestigious institutions, where he honed his theological acumen and refined his pastoral skills. It was during this time that he developed a deep love for the Anglican Church and its rich heritage.
Leadership and Contributions:
As the Bishop of the Anglican Diocese of Enugu, Archbishop Chukwuma has left an indelible mark on his community and beyond. With a firm commitment to social justice and moral principles, he has fearlessly spoken out against corruption, injustice, and societal ills. His sermons, infused with compassion and righteousness, have inspired countless individuals to seek positive change and strive for a more just society.
Beyond the pulpit, Archbishop Chukwuma has actively engaged in various initiatives aimed at uplifting the less privileged. He has championed causes such as education, healthcare, and poverty alleviation, recognizing the importance of holistic development and the dignity of every human being. Through his efforts, he has fostered a culture of compassion and community service within the diocese.
A Voice of Unity:
Archbishop Chukwuma has consistently advocated for unity and reconciliation, both within the Anglican Church and in broader society. He has played a pivotal role in fostering interfaith dialogue and building bridges across religious divides. His commitment to dialogue and understanding has been instrumental in promoting peaceful coexistence and harmony among diverse religious communities.
Legacy and Impact:
Archbishop Emmanuel Olisa Chukwuma's contributions extend far beyond the boundaries of Enugu. His leadership has influenced the wider Anglican Communion and earned him respect both nationally and internationally. His unwavering faith, charismatic presence, and dedication to service have inspired a new generation of clergy and believers, leaving an enduring legacy of love, compassion, and social justice.
About Archbishop E O Chukwuma, Biography, Age, Family, Wife, News
Archbishop E O Chukwuma Age (Date of Birth)
How old is Bishop Chukwuma of Enugu Diocese? He is currently 69 years according to record provided. Archbishop Emmanuel Olisa Chukwuma, born on January 15, 1954. He is a prominent religious leader in Nigeria who serves as the Bishop of the Anglican Diocese of Enugu. With a long-standing commitment to his faith and a deep sense of social responsibility, Archbishop Chukwuma has made significant contributions to the Anglican Church and his community.
Early Life, Family and Education:
Which state is Bishop Chukwuma from? Archbishop Chukwuma was born into a Christian family in Asaba, Delta State, Nigeria. He grew up in an environment that instilled in him strong Christian values and a passion for service. After completing his primary and secondary education, he pursued theological studies at Immanuel College of Theology, Ibadan, where he obtained a Bachelor of Theology degree. He furthered his education at the University of Nigeria, Nsukka, where he earned a Master's degree in Theology.
Ordination and Ministry: what year was Bishop Chukwuma ordained in the Anglican Communion?
He was ordained a deacon in 1980. Following his studies, Emmanuel Olisa Chukwuma was ordained as a deacon in 1980 and later as a priest in 1981 in the Anglican Church. He began his pastoral ministry, serving in various parishes and quickly gaining a reputation for his dynamic preaching style and compassionate leadership. His commitment to addressing social issues and advocating for justice and equality marked him as a progressive voice within the Anglican Communion.
Bishopric and Leadership: When did Archbishop Chukwuma become a Bishop?
In 1999. Archbishop Chukwuma was consecrated as the Bishop of the Anglican Diocese of Enugu, assuming the responsibility of shepherding the faithful in the region. His tenure as bishop has been marked by his dedication to promoting the growth of the church, both spiritually and socially. He has actively engaged in community development projects, education initiatives, and healthcare programs to improve the well-being of the people in Enugu and beyond.
Social Justice Advocacy: Archbishop Chukwuma has been a vocal advocate for social justice and has fearlessly addressed issues such as corruption, political accountability, and human rights abuses. He has utilized his platform to speak out against societal ills and has called for reforms that promote fairness, equality, and transparency. His courageous stance on these matters has earned him respect and admiration from both his congregants and the wider public.
Interfaith Dialogue and Reconciliation: Recognizing the importance of unity and peaceful coexistence, Archbishop Chukwuma has actively participated in interfaith dialogue and reconciliation efforts. He has fostered relationships with leaders of other religious denominations, working together to promote mutual understanding and collaboration. His commitment to religious harmony has been instrumental in fostering peaceful relations among diverse communities.
Legacy and Impact: Archbishop Emmanuel Olisa Chukwuma's impact extends far beyond his immediate diocese. His leadership and advocacy have had a significant influence on the Anglican Communion and the wider Nigerian society. He has inspired countless individuals to live lives of faith, compassion, and social responsibility. His commitment to justice, integrity, and the well-being of others continues to leave a lasting legacy and shape the future of the church and society.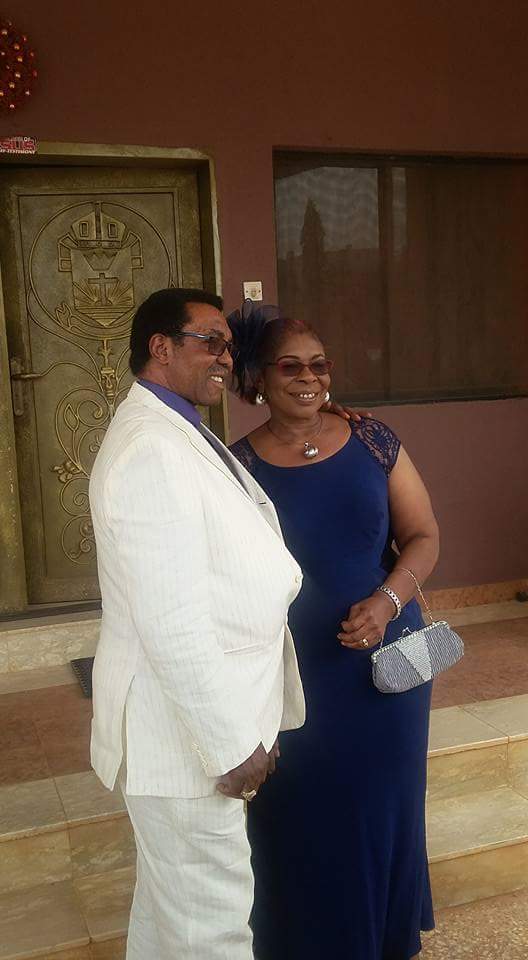 Bishop Chukwuma Family wife and Children
Bishop Chukwuma is married to Dr Mrs Joyce Chukwuma.  The union was blessed with 2 children, a boy and a girl.
In conclusion, Archbishop Emmanuel Olisa Chukwuma is a highly respected figure in the Anglican Church and a passionate advocate for social justice. His unwavering faith, compassionate leadership, and commitment to uplifting the marginalized have made him a powerful force for positive change in Enugu and Nigeria as a whole.
Archbishop Emmanuel Olisa Chukwuma stands tall as an exemplary leader, a devout servant of God, and a champion of justice. Through his unwavering faith and tireless service, he has impacted countless lives, fostering positive change and advocating for a more equitable society. As the Bishop of the Anglican Diocese of Enugu, his indomitable spirit continues to guide and inspire his flock, leaving an indelible mark on the hearts of those who have had the privilege of knowing him.