About Ozonna Soludo Biography, Age, Family, Music and Net Worth
What do you know about him? What do you want to know about Ozonna Soludo? Are you looking for a brief peep into the life biography of Ozonna Soludo? Search no more, as we'll learn about Nigerian singer and composer Ozonna Soludo in this article. About Ozonna Soludo Biography, Age, Family, Music and Net Worth. People are searching for "Who is MC Ezegetive and his Biography'
Prof. Charles Soludo should be on the list if there are just 100 Nigerian parents who want their children to pursue their own career paths. He has had a long and fruitful career, holding a number of prominent posts at both the national and international levels.
Many people would expect Ozonna Soludo, as the son of a professor, to follow in his father's footsteps, but nature has other plans for us. He has a deep passion for music and has worked hard to achieve his objectives.
Who is
Ozonna Soludo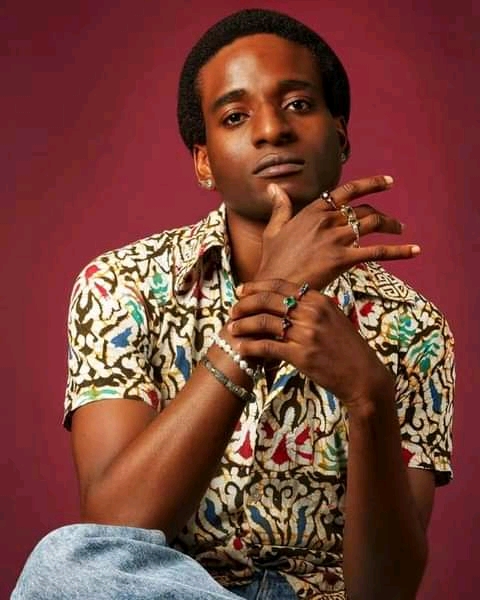 He is the first son of the current Governor of Anamra State Prof Charlse Sulodo. The highly talented and natural artist is bringing a super new music experience on AudioMack.
See what is reported about him globally:
Ozonna Soludo, son of Anambra State Governor, Charles Soludo, has been making waves for a while in the movie industry. He was born in Nigeria on February 11, 1994, but grew up in America. The New York based artiste graduated from the Institute of Contemporary music in London.
He is known for his ability to skillfully combine pop, dance and African rhythms with other music genre. He has also continued to dazzle his fans in Nigeria and the Diaspora with his unique song. The content creator started gaining attention in 2013 after he dropped his free promo single titled Me and You on Top.
The project fetched him fame in the United Kingdom. He also performed in London at several shows organised by popular artistes and music band including Crystal Fighters, Kyla La Grange, We have band and Alice Gold. In 2015, the musician came through with Believe it to see it, his debut five track extended play (EP). The project includes Believe it, To see it, Wonderland, We glow.
Ozonna Soludo Biography
Although Ozonna Soludo's official biography isn't available, we've assembled some fantastic material that will help you get to know him better. Ozonna Soludo was born in Nigeria on February 11th, 1994. At a very young age, he departed the country's shores for London. Top media outlets have referred to him as a "Nigerian-born, London-raised, New York-based virtuoso in the art and craft of music."
Soludo trained at the Institute of Contemporary Music in London and is utilizing this means to announce his plans to offer his distinctive sounds to his Nigerian fans and lovers of fine music.
He has a role in the 2018 film 'Mercury' as an actor. Kyla Simone Bruce directed the film, which was edited by Reza Jouze. It also starred Azi Brown, Harriet Cains, Isabella Laughland, Gloria Price, Corin Silva, and other brilliant actors.
Ozonna is gifted with the ability to blend various rhythms deftly while writing insightful words and singing in a range of voices from bass to falsetto. His music has been described as a compelling blend of pop, dance, African rhythms, and other world music elements.
He's opened for artists such as Alice Gold, Kyla La Grange, We Have Band, and Chrystal Fighters all across London. Rahim Wright, an Atlantic Records executive, held his debut program in New York.
About Ozonna Soludo Biography, Age, Family, Music and Net Worth
Ozonna Soludo Music Career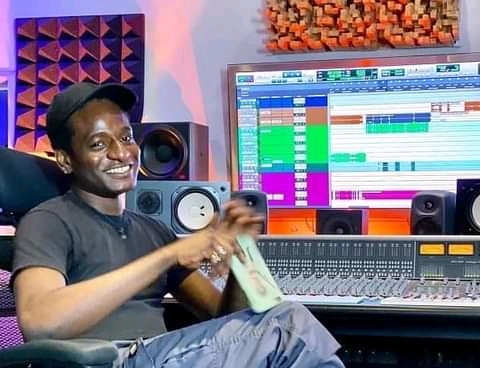 Ozonna Soludo, the child of Anambra Governor Chukwuma Charles Soludo, is an Afropop singer. He is noted for his ability to blend dance, pop and African sounds with other forms of music.
He gained notoriety through 2015 when he launched his first EP, following the release of his first single, Me & You On Top. The musician from the United Kingdom is well-known in Europe, having appeared in numerous performances and events in Dublin and London.
'Believe It, To See It,' 'We Glow,' 'Wonderland,' 'Corrupt Mind,' and 'Smile' are some of his hit songs.
The 26-year-old claimed that his academic-minded parents were first opposed to his musical profession, but that as time passed, they began to accept him. He moved from Nigeria to London, but he has never forgotten his roots.
Ozonna defines his tunes as a direct reflection of his life experiences. The singer, who attended around 15 schools both at home and abroad, claims that his father was always acquiring jobs that required him to travel.
Ozonna Soludo Parents
Prof Charles Chukwuma Soludo, who stands as the current Governor of Anambra State, is his father. His father also doubles as a former Governor of the Central Bank of Nigeria.
Nonye Chukwuma, who also stands as the present First Lady of Anambra State, is his mother.
Ozonna Soludo Wife/Girlfriend
Ozonna Soludo is single at the moment and not in any dating affair as of now. Ozonna Soludo is not married either.
Ozonna Soludo Net Worth
What is the net worth of Ozonna: Ozonna Soludo's net worth is estimated to be between $850,000 and $1 million as at 2022.
How old is Ozonna Soludo
He is currently 27 years old
Ozonna Soludo's songs
His songs include:
Social Media Handles
You can connect with Ozonna Soludo on social media platforms through:

Instagram @ozonna_
Facebook: Ozonna Soludo
Summary