Prince Nicholas Ukachukwu's Elder Brother buries Wife (photos)
Osumenyi in Nnewi South Local Government Area of Anambra State was at standstill again today, Friday 23 July 2021 as Prince Nicholas Ukachukwu's elder brother, Chief S. N. Ukachukwu buries his wife amidst the marmot crowd and creme de la creme of the society. Prince Nicholas Ukachukwu's Elder Brother buries Wife (photos).
Death has hit again the family of the Anambra popular politician and Abuja-based business mogul, Prince Nicholas Chukwujekwu Ukachukwu months after he buried his wife. On Friday 23 July 2021, the family buried the wife of the eldest brother, High Chief Sir Samson Nnaemeka Ukachukwu aka Okosisi na Osumenyi. The burial was highly attended by the men and women of affluence in the society.
The Primate All Nigeria Anglican Communion Most Rev Henry Ndukuba and his wife were present in the commendation church service which took place in the Ukachukwu family house in Amihie Osumenyi. In attendance too were the Archbishop of Enugu ecclesiastical province and Bishop of Enugu Diocese, the Most Rev Dr. E O Chukwuma OON, and his wife. The Bishop of Amichi Diocese, the Rt Rev Ephraim Ikeakor presided over the commendation and gave the homily.
Prince Nicholas Ukachukwu's Elder Brother buries Wife (photos)
Recall that it is barely seven months when Nicholas Ukachukwu buried his wife, the late Barrister Mrs. Nnenna Ukachukwu. She died in a ghastly motor accident along with Mrs. Ndoma Egba's wife on their way to a condolence visit in Akure. She was laid to rest in Osumenyi in December 2020.
Lady Grace Chinyere Ukachukwu was born on 15 September 1958 and she died on 25 May 2021 at the age of 63 after battling a long-time bone-related health challenge. She is survived by her husband, S N Ukachukwu, children, and grandchildren.
Her husband, Chief Emeka Ukachukwu is an Abuja-based billionaire and business mogul. He was actually the first to become popular in the family before his younger brother, Prince Ukachukwu was pronounced due to his political career and philanthropy.
Like his brother, Prince, Sir Emeka Ukachukwu is also a builder and an Estate developer. He was once the President General of the embattled Osumenyi Town Assembly. The Position which he held for years before he handed over. His leadership brought the building of Osumeny Microfinance bank and other developmental projects.
In attendance for the condolence visit were Chief Fabian Nworah, Chief Godwin Eloka Agbabsimelo aka Oga ndi Oga, and other politicians.
See photos of Emeka Ukachukwu's Wife burial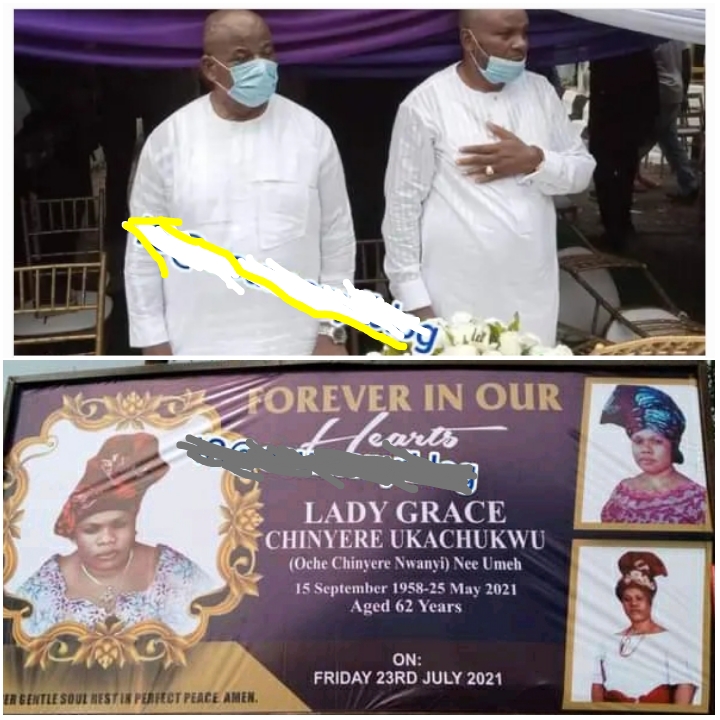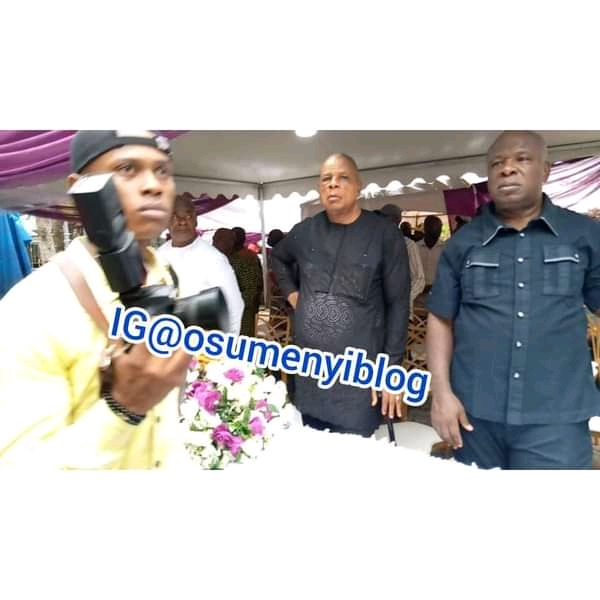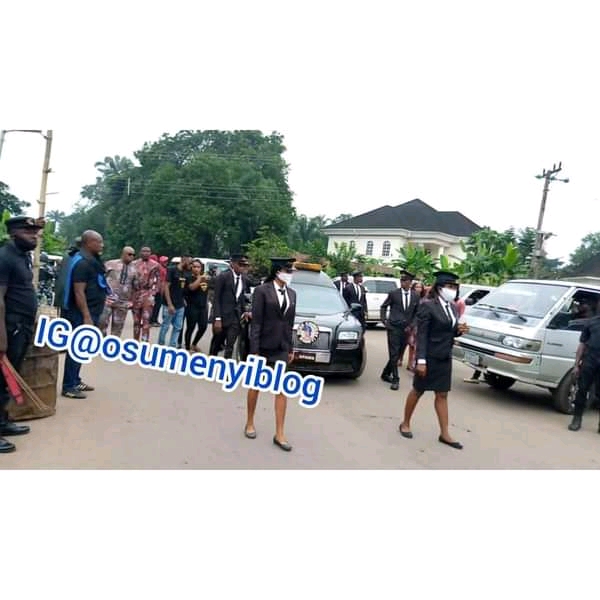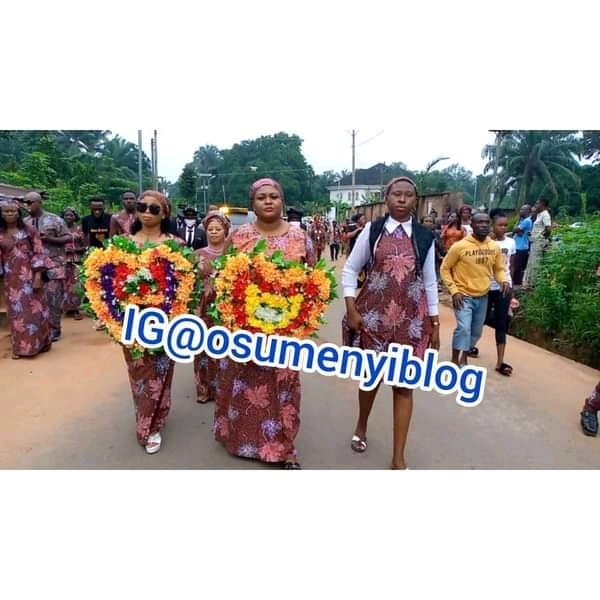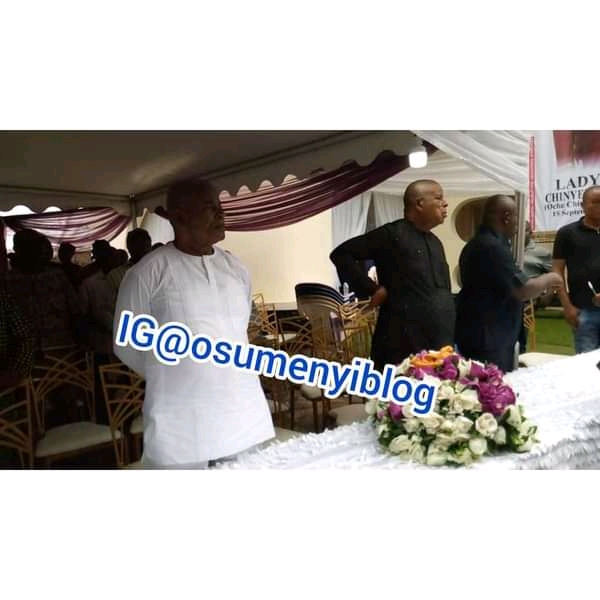 9jainformed commiserate with the family and pray that the soul of the departed will rest in the bosom of the Lord. You can SUBSCRIBE to our Notification if you want to get notified whenever we publish new posts.