TB Joshua news! Is Prophet T. B. Joshua Dead?
What is on the air about T. B. Joshua news? TB Joshua news! Is Prophet T. B. Joshua Dead? Prophet T. B. Joshua: Dead or alive?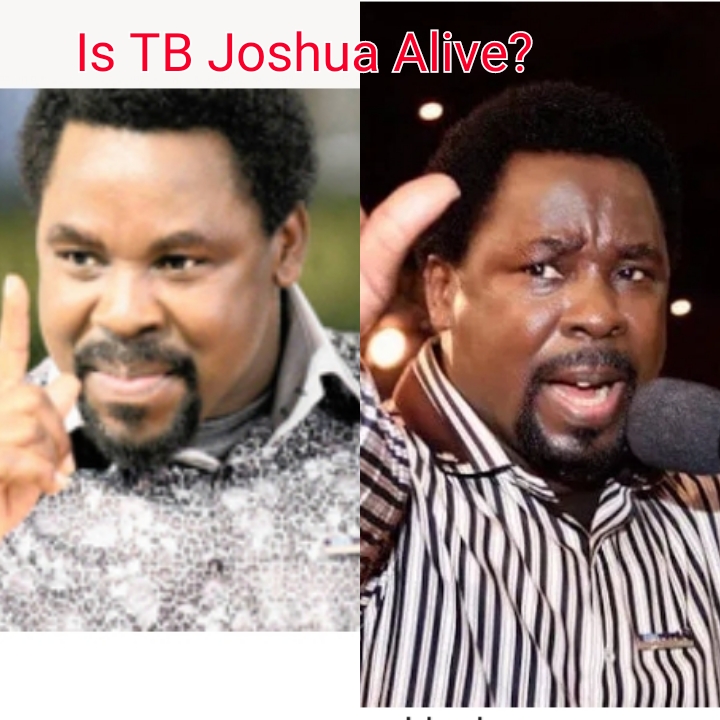 The founder of the Synagogue Church of All Nations (SCOAN), Prophet T. B. Joshua, has been rumoured dead. The frontline Nigerian preacher and televangelist died yesterday, Saturday 5th June 2021. Tb Joshua news! Is Prophet T. B. Joshua Dead?
A family source told Peoples Gazette.
Mr Joshua, the founder of The Synagogue, Church Of All Nations (SCOAN), died in Lagos on Saturday evening shortly after concluding a programme at his church, The Gazette learnt from family sources who did not want to be quoted as an official statement was still being prepared. He was 58.



The cause of death was not immediately disclosed to The Gazette, but family sources said his remains had been deposited at the morgue and an autopsy would be performed forthwith.
Mr Joshua reigned for several decades as a fiery preacher on television, using his platform to attract a large number of Christians from across the world. Emmanuel TV, run by Mr Joshua's SCOAN, is one of Nigeria's largest Christian broadcast stations, available worldwide via digital and terrestrial switches.
TB Joshua news! Is Prophet T. B. Joshua Dead?
However, the rumour about the death of Prophet TB Joshua is debunked as fake news. According to a reliable news source, the rumour is yet to be verified.
In the News report, it read thus: "Is Pastor T.B. Joshua alive or dead? Multiple reports on Saturday night said the popular televangelist died suddenly on Saturday.
But his friend, former aviation minister, Femi Fani-Kayode debunked the report as fake news.
"The story that is being peddled around by some fake news merchants that my dearest friend and brother, Prophet T.B. Joshua of SCOAN, is dead is FALSE!"
In 2014, his church was at the centre of a multi-national investigation following a section of his church headquarters in Lagos collapsed, leaving dozens killed and many more injured.



Mr Joshua denied allegations of negligence and a trial over the incident was still underway prior to his demise.
Meanwhile, Nigerians and followers are reacting to the news of T. B. Joshua's death. Some have confirmed the news to be true. See the Screenshots of the reactions.
TB Joshua news! Is Prophet T. B. Joshua Dead?
TB Joshua news! Is Prophet T. B. Joshua Dead?
---
---
On the other news:
Roman Catholic Church Bans Fr. Ejike Mbaka
Following his last public spat with the federal government and the revelation he demanded a contract award from President Muhammadu Buhari, Catholic Father Ejike Mbaka has been banned from commenting on politics.
His Adoration Ministries Enugu Nigeria (AMEN) has also been converted to chaplaincy, no longer under his control.



Callistus Onaga, Catholic Bishop of Enugu Diocese, stated all this in a letter to the priest also converted the adoration ministry to chaplaincy.
According to a report by The Cable, Onaga now has the power to appoint a chaplain to oversee its operations, and can also appoint any ministerial officer "to assist the chaplains to oversee the pastoral activities of the ministry.
Before his last stand-off with Aso Rock, Mbaka prophesied twice Buhari would win his first and second terms.



The fulfilment somewhat gave him access to Aso Rock, and confidence to dabble in political issues, and has since been making controversial statements in the name of prophecy.
The federal government said it already reported him to the Vatican.
TB Joshua news! Is Prophet T. B. Joshua Dead?
Source: Nigeria Daily Newspaper.