2021 Latest Lace and Ankara Aso-Ebi Styles for Ladies
Looking good is a great business for those who know. Your manner of dressing is your manner of reception on every occasion. Ther is a kind of dressing you to an occasion, people will rise from their seats for you to the seat. 2021 Latest Lace and Ankara Aso-Ebi Styles for Ladies.



On the other hand, there is the one you will put on, the event managers will have their eyes on you negatively. Once you want to sit, someone will approach you and say; "abeg madam, that sit is reserved for some people".
It is a lie! Nothing is reserved. Your cloth and your style are depriving you of sitting on that seat. Don't fall that this year. Choose from our gallery styles.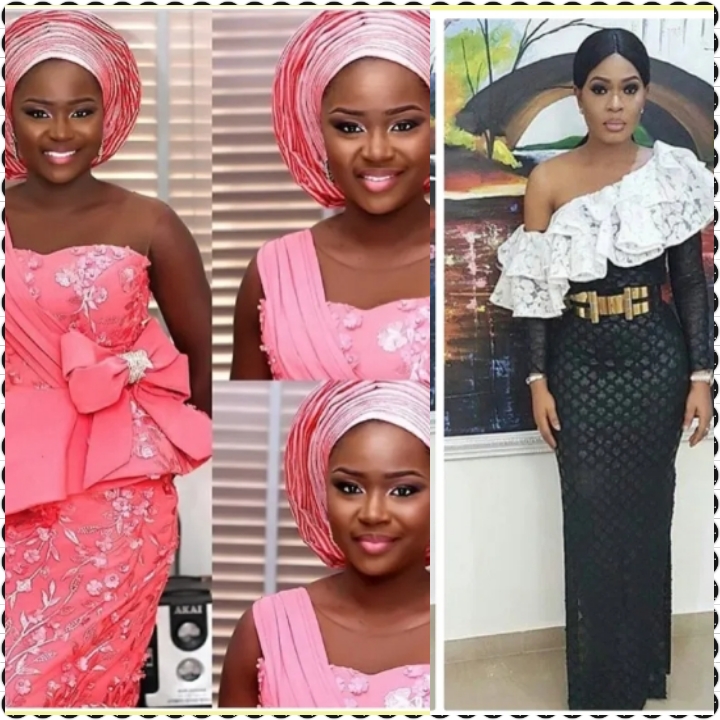 A few days ago, 9jainformed served you hot onion colour Asoebi styles. The styles are most sought after. Today, we are going to continue on Asoebi styles but this time on varieties.



When we say varieties, we mean to say making selections from different colours and types of  materials.
Here they are:
You Will like this:
30+ Onion Colour Material Aso-Ebi Styles for Wedding, Naming Ceremony
In case you are looking for adorable lace or Ankara Asoebi styles to rock to the party or as a wedding guest, just look here. These selections are nothing but amazing.