How to make or Bake Bread at Home
Stop Wasting Your Money Buying Bread. Follow these Simple Steps to Bake this 'Yummy Bread'. How to make or Bake Bread at Home.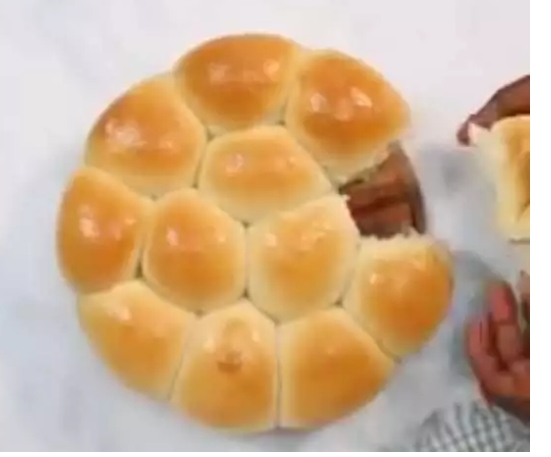 POPULAR STORIES:
HERE IS THE BEST WAY TO PREPARE AND EAT AFRICAN SALAD (ABACHA).
Bread baking can be as simple as a snip of the fingers. In fact, it is as simple as preparing your noodles. It is not costly too. You don't have to wait to get an oven before you can bake your bread. I will teach you the simple things you need to learn to bake this Yummy bread you are seeing in this image.
I learned a lot during the first wave of lockdown around April, May, June 2020. I don't want to be tempted to say that the lockdown was a blessing in disguise. I don't really want to offend my readers. But it was for some mothers like myself who were not prudent in their spendings before the lockdown.
But mind you, this lockdown made many people rich. My friend who deals in drugs has started laying a house foundation because of the massive gain he made this period from the excessive sales.
Part of what I learned in this lockdown is the home-making of some products for my family's use. I can't remember when I bought bread last in the market. I was taught to bake sweet bread at home. This is what we are going to learn here. All you need are a pot, knife, board, and stove or baking oven (that is if you have one).
Simple steps to make Bread at Home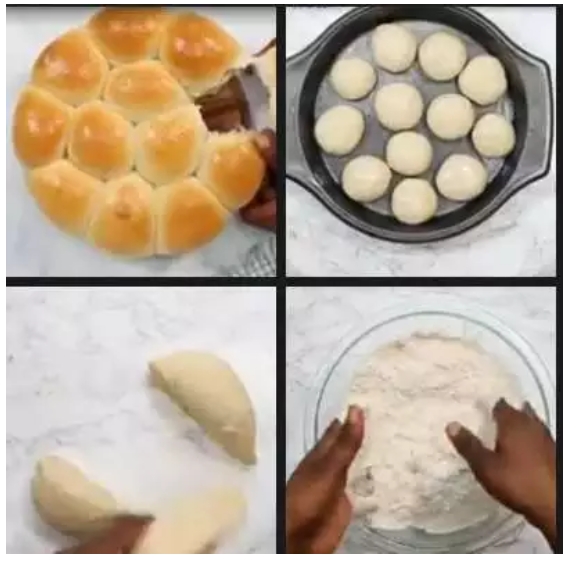 Making this type of bread at home is very easy and costs small money as I said earlier. All you need is to read to the end and follow the simple steps which I am going to list.
Ingredients for baking bread:
Flour 464g
Yeast 14g
Sugar 31g
Milk 2 tablespoons
Salt 1/2 teaspoon
Semi melted butter 41g
Lukewarm water 220g
Egg one large
How to make or Bake Bread at Home
Follow these steps and learn how to bake your own sweet bread in your home. You will thank me later.
Step 1.
Mix your milk in a half cup of water.
Pour in a plate. Add Active dry yeast and small sugar. Stir with a spoon, until they absolve together.
Cover with a napkin for 8 to 10 minutes.
Step 2.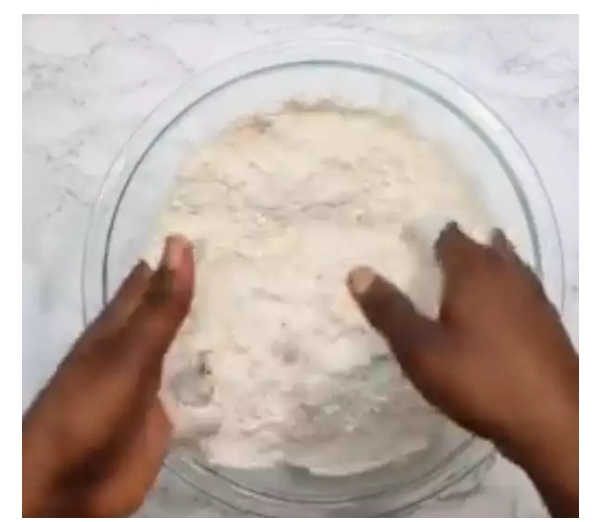 Add eggs, the remaining sugar, and flour, and start mixing with your hands.
Add butter and mix the more.
How to make or Bake Bread at Home
Step 3.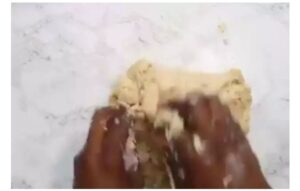 Bring the dough out and put it on your baking board and knead for at least 10 to 20 minutes.
Step 4 & 5.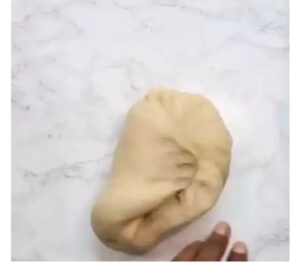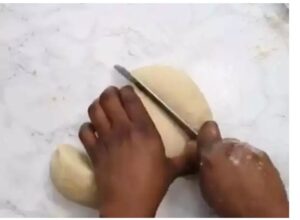 Cut the dough into sizes and begin to mold into an egg size.



Step 6.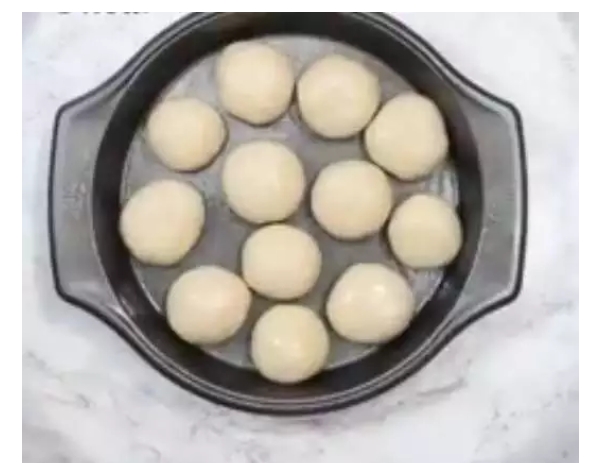 Place the molded dough into the baking pan, cover, and keep it in a warm place for about 2 hours.
After this time, the dough will rise in double size.
Step 7.
Put it in the oven and bake for 20 – 25 minutes.
Behold your Yummy bread!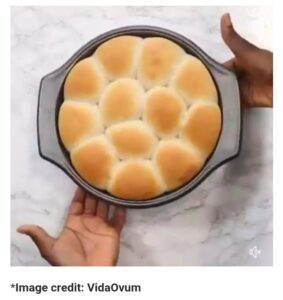 How to make or Bake Bread at Home using the stove
Note, you can also use your cooking stove if you don't have an oven. What you need to regulate is the light to heat your bread. It will give you the same result oven gives.
Stoves can be used to bake bread at home in the absence of an oven. You just need to set your light to a heating level.
I hope you have learned something. If you have, please, don't keep it to yourself. Share it until everyone sees it. Enjoy your yummy bread.



Thanks for reading to the end. You can ask us questions directly if you have any. Click on chat us here to WhatsApp us. We will chat with you. Remember to share the post and SUBSCRIBE to our notification for more posts.