Dennis Avner Spent $200000 on Surgery to look like a Female Tiger
Dennis Avner Spent $200000 on Surgery to look like a Female Tiger. The story of Dennis Avner, a US navy officer, born on August 27, 1958, in Flint city of Genesee County, Michigan State is bizarre.
Because of the feelings he had for the female tiger, he tried to set a new record by spending $200, 000 on surgery just to look like a female tiger. The story has not stopped selling on the internet especially how his life ended.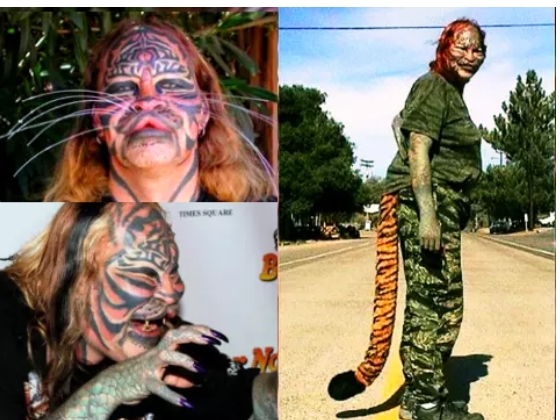 Life and choice are free. Everyone is free to live as he or she wishes as long as it doesn't infringe on the rights of others. Every man and woman has a pressing.
That of Dennis Avner is not having a family of his own as many of us bother. What was bothering him was how to become a female tiger. He confessed that his feelings for female tigers made him to long to be like them.
He left his job as a Sonar Technician in the navy in 1981 and took a job as a computer programmer and technician in a firm. But his feelings and desires persisted. He started by tattooing his face to look like a tiger while living in California, the first place he lived after quitting his navy job.
He was ready to achieve this feat no matter what it cost him. According to the report, it was said that he had 14 different surgeries in order to look like a female lion. The surgeries also include bouts of Tattoos works on his body.
When he succeeded finally, he nicknamed himself; Stalking cat".
He had no family of his own. The only family he knew was his friend. He lived with him and even when his friend moved to another State in Washington in 2005, he followed him and moved in. He was living with his friend until 2007 when the  Global financial meltdown hit America. He was kicked out by his friend due to the economic crisis.
Dennis moved out from his friend's house and moved to Nevada State. He was 49 years as ta then. He lived alone and committed suicide on November 5th, 2012 in his garage. He died of depression. He died of loneliness.
TRENDING STORIES:
Photos of Dennis Avner after Surgery to Look like a Tiger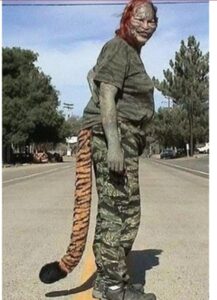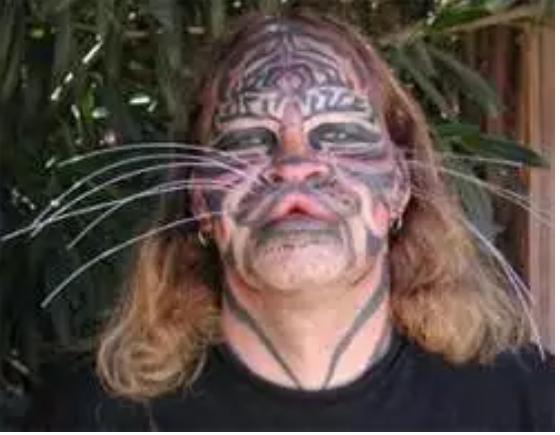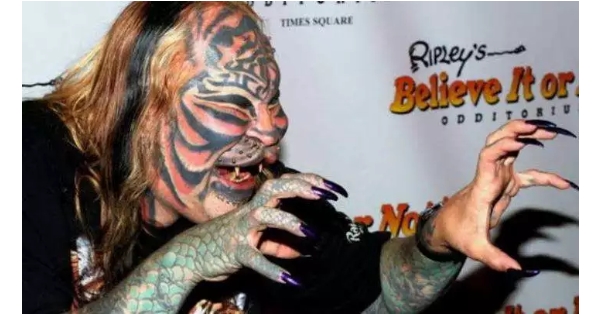 See How Dennis looked before he changed his look.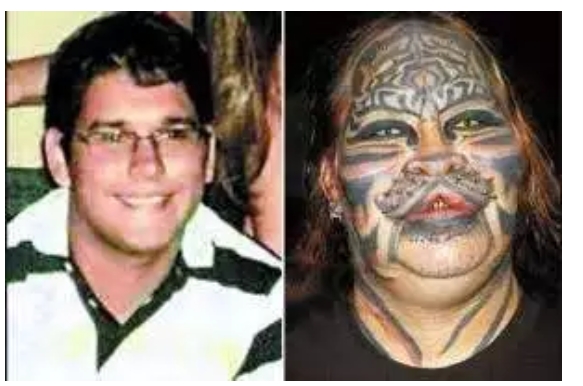 Lesson                                                                                     
Nothing materialistic gives joy forever. Appreciate the way you are.