Oliver De Coque and Edu De Coque
When next someone asks you to explain the meaning of  "A Chip Off The Old Block", show him this picture of Oliver De Coque and his son Edu De Coque. The lookalike son replaces his father in high-life music.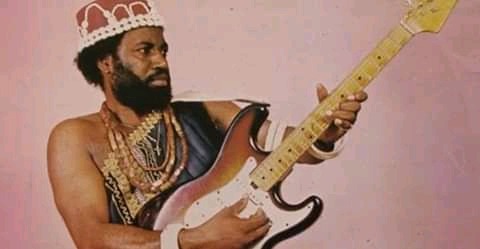 YOU MAY READ: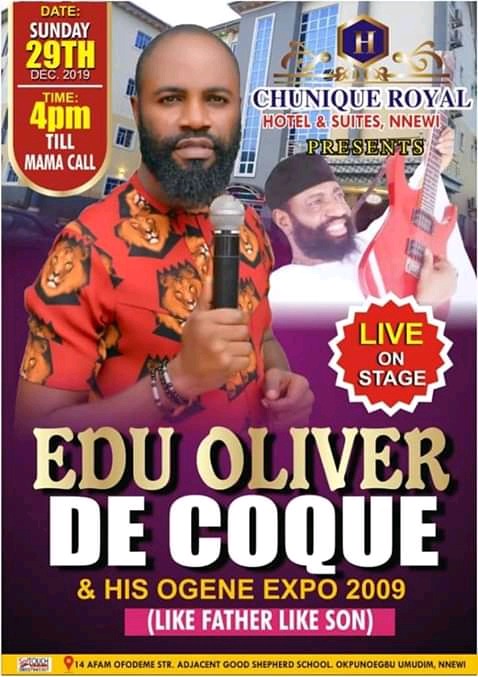 The late Dr. Oliver Sunday Akanite aka Oliver De Coque lived as a high-life music legend. He died in 2007. He is dead but his music lives on.
He was born in Abbor-Umudiala, Ezinifite Nnewi South in Anambra State to the Akanite family. According to Wikipedia; "he rose to the limelight in his music career. He was considered as the most Igbo flamboyant musician. Attracting international attention with a London performance in 1973".
De Coque had different high-life music to his credit. The most popular among them are: "Mbiri Kam Biri, Nnukwu Mmanwu, Odiri Social Club Of Nigeria and Identity", "Anyi na-ario, anyi na-ario".
The king of guitar still lives on in his sons. His three sons are high-life musicians just like their father. De Coque's brother, Eugene de Coque also plays high-life music.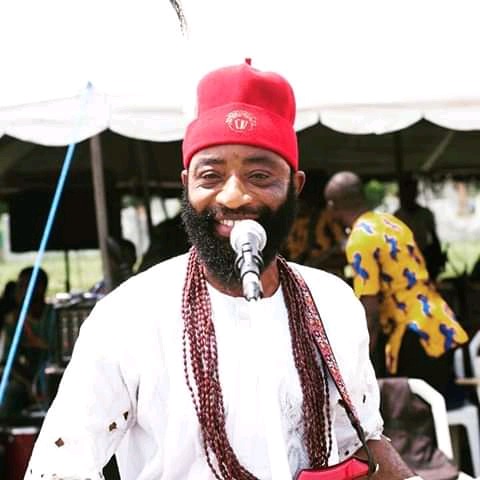 (Eugene De Coque. Oliver De Coque's brother on stage)
The prayer of every father is to have who will replace him when he is gone. Oliver De Coque's prayer is answered. His three sons; Sarafin De Coque and Edu-Oliver De Coque sing and play high-life just like their father.
Edu-Oliver De Coque is the chip off the old block. I saw him during the December period and visitors who didn't know that Oliver was late; mistook the young boy as his late father himself. The young lad is a lookalike of his father.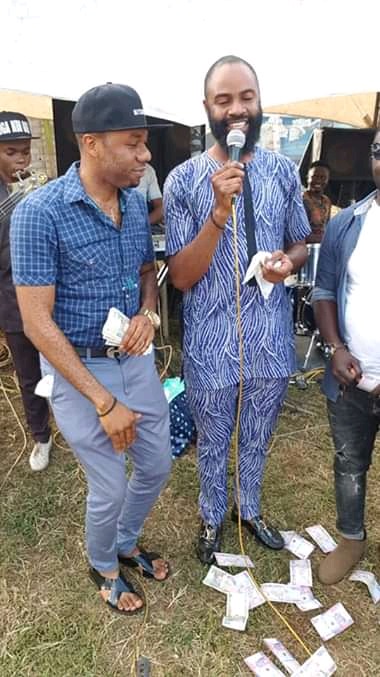 It is now more than 10 years since the king of Guitar kicked the bucket. However, his soul lives on in his sons and his brother, Eugene. Especially his son, Edu De coque, is a chip off his father in the highlife music.