Anambara Muslim Community Declares Obi Best Fit To Lead Nigeria.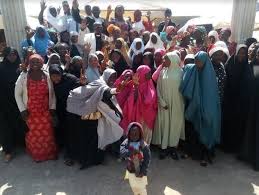 Anambra's Muslim community has described the Labour Party's (LP) presidential candidate, Mr. Peter Obi, as the most transparent and detribalised Nigerian suitable to lead the country. Alhaji Abdulraman Iman, the Chief Imam of Onitsha Central Mosque, Anambra State, revealed this while celebrating this year's Eid-el-fitri with Obi at the mosque. Iman said the Muslim community was still praying for him (Obi) concerning his new Nigeria project. During his eight-year tenure as governor, Obi rebuilt the Central Mosque, which had been destroyed during the Chris Ngige administration. He also helped about 150 Muslims travel to Mecca to perform hajj.
Mahmud Iman, a lawyer and the secretary of the Arewa community in the state, attested to the fact that allegations made against Obi that he maltreated northerners and Muslim faithful when he was governor were "lies." He stated that Obi had been touching lives and contributing to the improvement of people's well-being in many northern states. He described Obi as capable of creating a new Nigeria, and expressed belief that Obi would regain his mandate (presidency) in the court, since the people voted for him everywhere in the country.
Anambara Muslim Community Declares Obi Best Fit To Lead Nigeria.
Read More: Ohanaeze Urges Otti to Adopt Ikpeazu's Style of Security In Abia
Addressing the Muslim faithful, Obi stated that he had come to celebrate Sallah with them. He further assured them that he would not only assist in the mosque's renovation, but would also intervene in education and health services in the area. The Muslim community has been full of praise for Obi, acknowledging his transparency and selflessness in his service to the people. They have also expressed their continued support and prayers for him concerning his new Nigeria project.