What is Wakanda INU? Here is all you need to know about the Trending Meme coins
In this post, we want to discuss Wakanda INU. What is Wakanda INU? Have you been hearing about this new crypto in the market people are rushing to invest and are harvesting massively? What is the all about? Here is all you need to know about the Trending Meme coins.
The African meme coin market is still recovering from the shake of the cryptocurrency. One brand new crypto coin, Wakanda Inu, is already on its way to continuing this legacy, with an even more attractive value proposition.



Wakanda Inu, with its African roots, comes from the same meme-fueled base, yet seeks to redefine how we value each other, promote social good, and elevate our social consciousness.
So, What is Wakanda Inu?
How can you explain to the layman the meaning of these trending meme coins? Simply put, it is another form of cryptocurrency but of African origin. Since the early days of cryptocurrencies, Africans have been a big player in space and one of the fastest-growing markets, yet barely any African crypto project has made it to the world stage.
Wakanda Inu is the first African token (and meme coin) to gain worldwide recognition and it is doing it in grand style.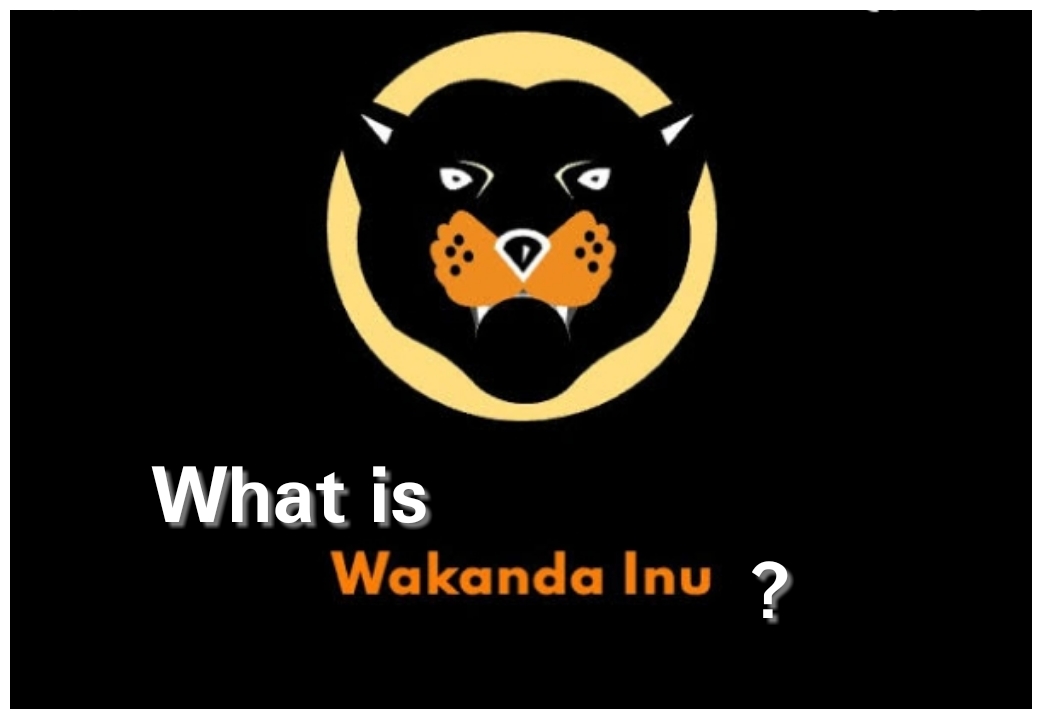 When was Wankanda Inu launched?
Wakanda INu was launched on the 9th of November, 2021.
Since its launch, barely over one week ago (9th November 2021), the Wakanda Inu community has grown massively, pulling members from around the world, and the price action has been packing enough momentum to match the growth.
As of press time, the $WKD token has undergone significant growth in its price from launch, upward by over 1200%.
The current surge in the price of cryptocurrencies (bull run) is perhaps one of the most exciting in the crypto market in recent times. Things started with non-fungible tokens (NFTs) recording incredible numbers in the first quarter of 2021, with as much as $10 million recorded at the end of the third quarter.
News of all-time highs floods the media, with some people doubling or even 23x their earnings, making mind-boggling amounts of money in a short amount of time.
In addition to unbelievable earnings, the rise of meme coins is another unique thing about this current bull run.
Yes, this isn't the first time meme coins are popping up, but it's safe to say that this is the first time we're seeing them in this magnitude. In fact, the first African-themed meme coin, Wakanda Inu, has just been launched. But what are these meme coins, and are they worth the hype?
Meme coins are related to memes, those funny videos, pictures, or texts that reference a particular social or cultural phenomenon. The trending "I wan dey do now" is an excellent example.
In simple terms, meme coins are crypto tokens inspired by social media trends, jokes, or movies.
According to CoinMarketCap, there are over 250 meme coins, including Dodgelon Mars, Safemoon Inu, SHIBA INU, SHIBAVAX, Loser Coin, Rotten, and DogeZilla. From their names, it's possible to tell what some meme coins stand for.
Although there are hundreds of meme coins, those referred to as OG (original gangster) meme coins are the most popular with the highest market capitalization.
What is Wakanda INU? Here is all you need to know about the Trending Meme coins
The biggest OG is Dogecoin, the ninth-largest cryptocurrency by market capitalization of $35.6 billion.
SHIBA INU, which has been touted as the Dogecoin killer, is the second biggest with a market capitalization of $28.29 billion, sitting two places below Dogecoin.
Interestingly there's now an African-themed meme coin — Wakanda Inu — made to create wealth for Africans. Currently ranked 2818 with a market cap of $26.8 million, Wakanda Inu is far from being an OG.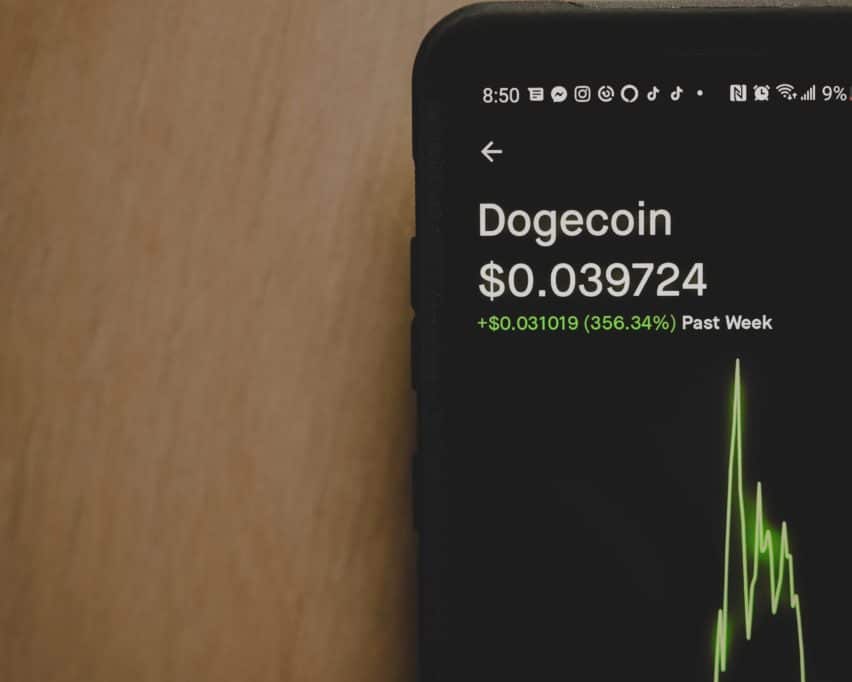 However, supporters of the token are bullish about its growth, despite its ranking, with many claiming to have made a lot of money from the token.
While meme tokens might be a product of social media trends with no fundamental use case backing them, they have recorded enormous growth and made their hodlers a lot of money.
Side note: Hodl is a crypto term derived from the misspelling 'hold'; it also means 'holding on for dear life. It is a strategy where a coin is held for the long term for higher gains.
However, investing in them still poses risks.
Meme coins might make you a lot of money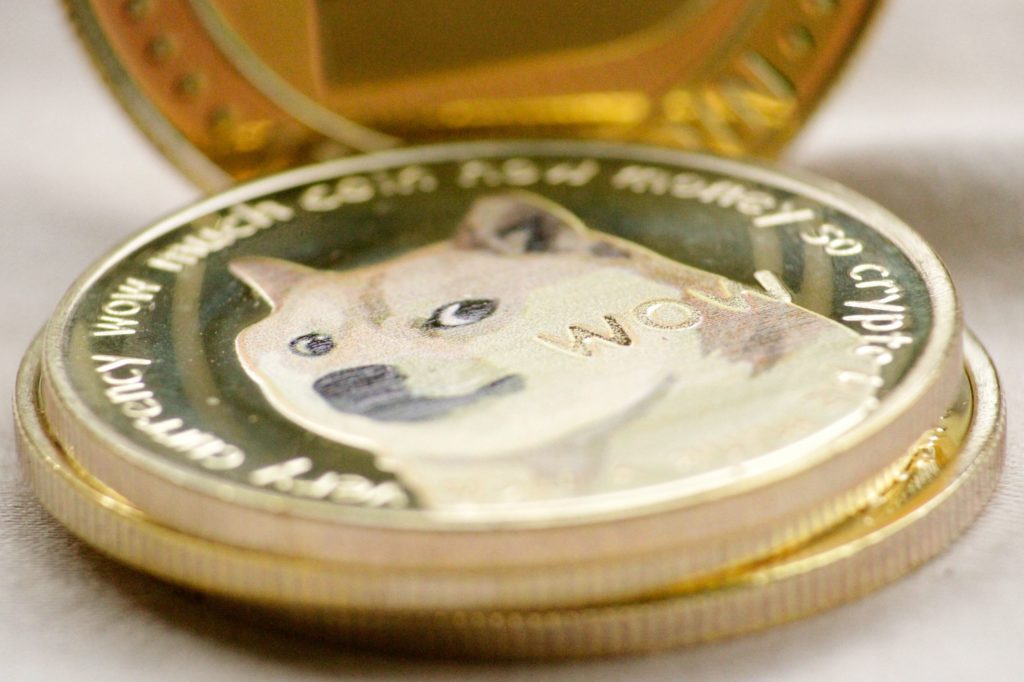 Some people, like Glauber Contessoto, aka Slumdoge Millionaire, who became a millionaire with Dogecoin, have publicly revealed how much they've made from meme coins.
On February 5, 2021, he invested $250,000 in Dogecoins when a unit was worth $0.045 (4.5 cents). He became a millionaire two months later, on April 15, 2021. Contessoto told CBNC that he invested because of the strong community behind Dogecoin and Elon Musk's backing of the coin.
The Doge Millionaire believes that the coin will build him generational wealth.
However, he lost his millionaire status after the value of Dogecoin decreased. Nevertheless, Contessoto remains bullish about the meme coin, refusing to sell and even more.
Dogecoin isn't the only meme coin making people millionaires. SHIBA INU also has its millionaires.
According to Fortune, a man identified simply as Rob made an $8,000 bet on SHIBA INU and immediately retired after earning a million dollars on his bet.
CNN also told the story of two brothers — Tommy and James — who invested in the Dogecoin killer and made a killing from it. The brothers also convinced other family members to invest in the coin. Before long, the family's $7,900 investment was worth almost $9 million.
In October, SHIBA INU was able to unseat Dogecoin as the biggest OG in the meme coin universe, gaining nearly 900,000,000% since it was created in August 2020.
While meme coins have made people overnight millionaires, that is not always the case.
What is Wakanda INU? Here is all you need to know about the Trending Meme coins
You can lose a lot of money with meme coins
The release of the Korean hit series Squid Game, in September, was the beginning of another massive Internet trend. The series became Netflix's biggest hit show, with over 130 million watches globally in October.
The record-breaking series made headlines, inspiring a lot of viral content in the process.
The series also spurred a meme token — the SQUID Token — that took advantage of all the noise the hit series created.
The timing was perfect, and the coin took off because Squid Game was perhaps the most popular thing on the Internet at the time.
According to the coin's whitepaper, it was built just like the series. It contained several games to be played by coin hodlers; however, instead of playing for their lives, hodlers played to earn coins.
The rise of the SQUID token was meteoric; it got a lot of attention and made headlines, increasing its popularity and the rally behind it.
October 28, 2021, CNBC headline read, There's a 'Squid Game' cryptocurrency – and it's up nearly 2,400% in the last 24 hours.
It was a juicy coin and everyone wanted in on the action until the creators switched from green lights to red and decided it was time to cash out.
According to WIRED, the media failed to point out that there were no ties between the Squid Game Netflix series and the coin.
The coin went from less than a dollar to $600 per coin, and many hodlers saw themselves as theoretical millionaires. The reality, however, was that they just partook in a huge two-week-long scam.
The hodlers of the coin couldn't sell it, which meant they had no way to liquidate their earnings if the price of the token fell. Although the red flags were all too evident, it was already too late to do anything.
The creators dumped their hodlings, bringing the token, which reached a value of about $2,860 per token in less than two weeks, to almost zero.
Perpetrators of the 'rug pull' scam were estimated to have made away with at least $3.9 million, according to BscScan.
Although scams like this paint meme coins in a bad light, the continued existence of Dogecoin and SHIBA INU signals that they might not all be out to get you broke, how can you tell?
New meme coins are constantly being created, and it's getting increasingly hard to differentiate what's real from what's not. For example, the new African-themed meme token — Wakanda Inu — named after a fictional African city — Wakanda — in the movie the  Black Panther is on the rise and rallying strongly.
Although the token has the backing of popular Nigerian crypto trader and tutor, Chris Ani, the crypto market is notoriously volatile, and even well-meaning meme coins might not fly.
What is Wakanda INU? Here is all you need to know about the Trending Meme coins
The African meme token — Wakanda Inu
According to the token's whitepaper, "Wakanda Inu is a community meme project forged from the deep and warm consciousness of humanity."
It says it is "a decentralized meme token to drive growth in the industry, decentralized finance-oriented activities across the world.
Be a pioneer on this mission. Wakanda Inu will outperform every meme coin out there. We are well on our way to inevitable widespread adoption."
The whitepaper also reveals that the token will drive charity-oriented activities across the world.
As a community-driven token, the public will decide what happens with the token and which projects to embark upon.
It is simply a token created to enrich Africans through their collective efforts.
While Wakanda Inu means well for Africans, one of the most crucial points to look out for in a token is a utility which it doesn't seem to have yet.
According to Mint, experts believe that rather than communities, a token should be backed by fundamentals, also known as utilities or use cases.
For example, many protocols have been built on the Ethereum network because it has the technology to help NFTs and DeFi, among others, work.
Meme tokens, on the other hand, exist because of a trend and grow in value as long as more people buy and hodl it.
Sidharth Sogani, Founder and CEO of Crebaco Global, crypto and blockchain-focused research, rating, and intelligence company, says meme coins "are just community tokens. These are pump and dump coins, which don't have any use cases."
However, Dogecoin, which started as a meme coin, is working on a use case.
According to Market Insider, the American movie theatre could start accepting Dogecoin as a form of payment.
The SHIBA INU whitepaper has also shown that the token's ecosystem will contain ShibaSwap, a DeFi platform that will facilitate crypto trading.
Wakanda Inu's whitepaper states that a DeFi platform or NFT farming staking platform could be in the works depending on what the community chooses to build.
However, the token is still entirely dependent on the community to grow any form of value.
In addition to use cases, a YouTuber, Mentoraa's World, pointed out other red flags within the Wakanda Inu infrastructure.
He discovered an address that held 8.6775% of the Wakanda Inu token. According to the YouTuber, no wallet address is supposed to be holding up to 4% of a particular token. If the address decides to dump the token, it could adversely affect its value.
 Meme coins
He analyzed the token with Token Sniffer, a website that analyses the risk level of a token, and it was ranked highly risky.
There were also anomalies within the token's source code that could allow the transfer of the tokens to be halted. This means hodlers might not be able to transfer the token.
However, the analysis by the website is experimental and isn't 100% accurate.
It is important to note that crypto tokens have become increasingly easy to make, increasing the probability of encountering scam tokens.
Therefore, adequate research is necessary before investing in crypto, especially meme coins. As the rally behind Wakanda Inu grows, time is perhaps the only factor that can reveal where it is headed.
Disclaimer: The contents of this article are not financial advice. 9jainformed.com is not responsible for any financial decision made based on this article.