Starting Flower Planting Business in Nigeria (Horticulture)
Starting Flower Planting Business in Nigeria (Horticulture) is very simple. That is, if you will read all the secrets we will be given you in this post.  HORTICULTURE Business in Nigeria
A Horticulture business is all about making money through flower planting. It is almost the same thing as making money through vegetable plantings.




Flower planting is an art of beautification. Flowers are for Medicine. Flowers are for worship. Flowers denotes love.
In this article, we shall be discussing flower planting, what it is, and the wealth that lies in it.
The planting, nurturing, or cultivation of flowers for business purposes is known as horticulture. Any man or a woman who cultivates flowers for business is called a horticulturist.
This business has boomed in the country in recent years. At almost every corner of the States' capitals and cities and Towns is the horticulturist, grooming their flowers and loading them in the customers' vehicles.
It is also the work of the horticulturist to go for home planting of flowers for individuals.
Horticulture is a good business. It is one of the businesses you can start with a small amount as like long as you have an open space. But the truth is, some flowers cost a fortune to acquire. There are some flowers like bottled palm which cost as high as #20,000 per bag.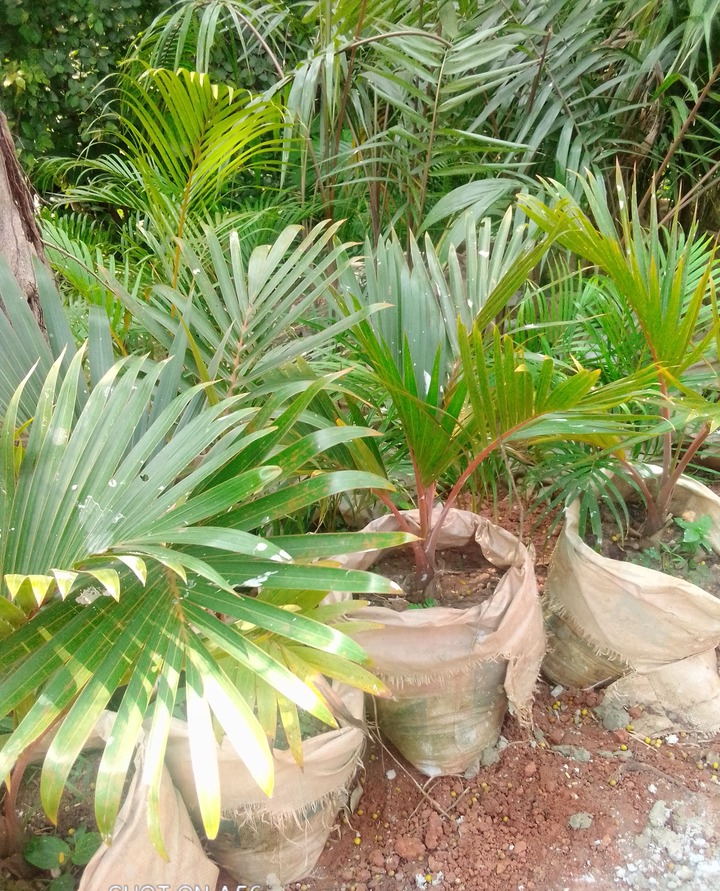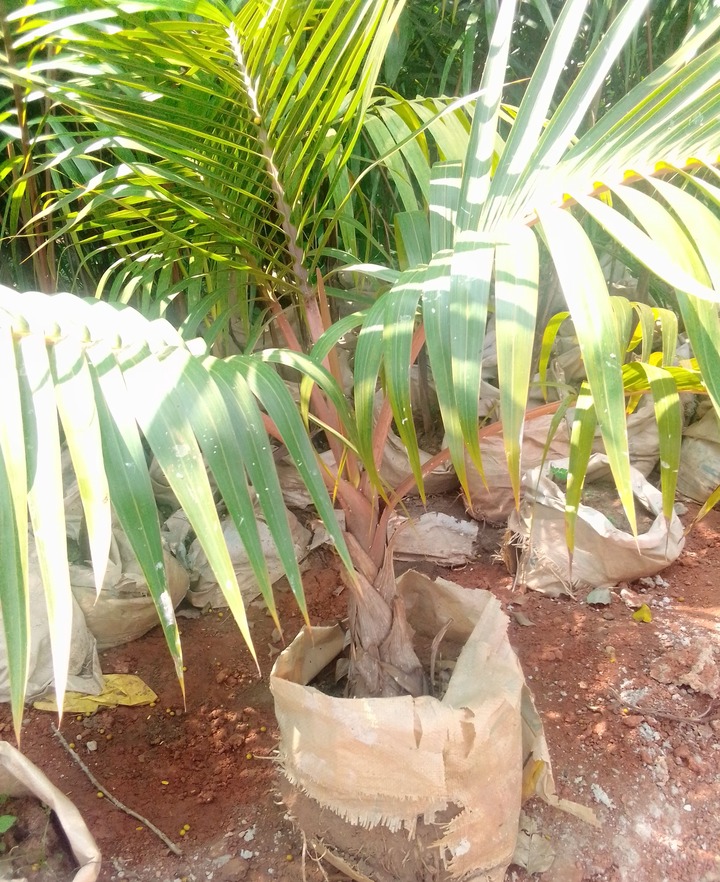 *Bottle palm flower
Starting Flower Planting Business in Nigeria (Horticulture)
I have always had my eyes on the Horticulture business. I had a friend during my NYSC year who is a Horticulturist. He was a big boy during our service year. Even as a Corp member, he still got calls and contract for flower planting from his customers.
It was through him I learned many things about the flower business. That was when I began to study flowers and what it takes to grow them in a large quantity.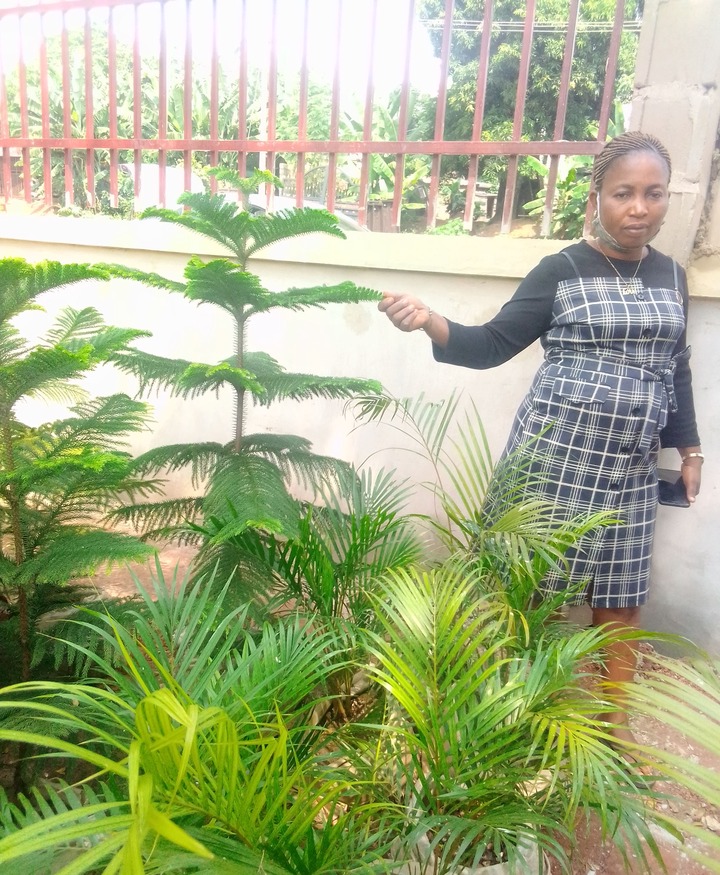 What it takes to be a Horticulturist
Although I am yet to own a flower garden, I have made other friends who are also into the business. That is where I went to get all of this information.
So, today, I paid a visit to the Horticulture site at Ebeano Tunnel in Enugu State. In fact, I ended at the corner of one of my Horticurist Friends.
Her name is Lady Amaka. She is a Pro in the area of the flower planting business.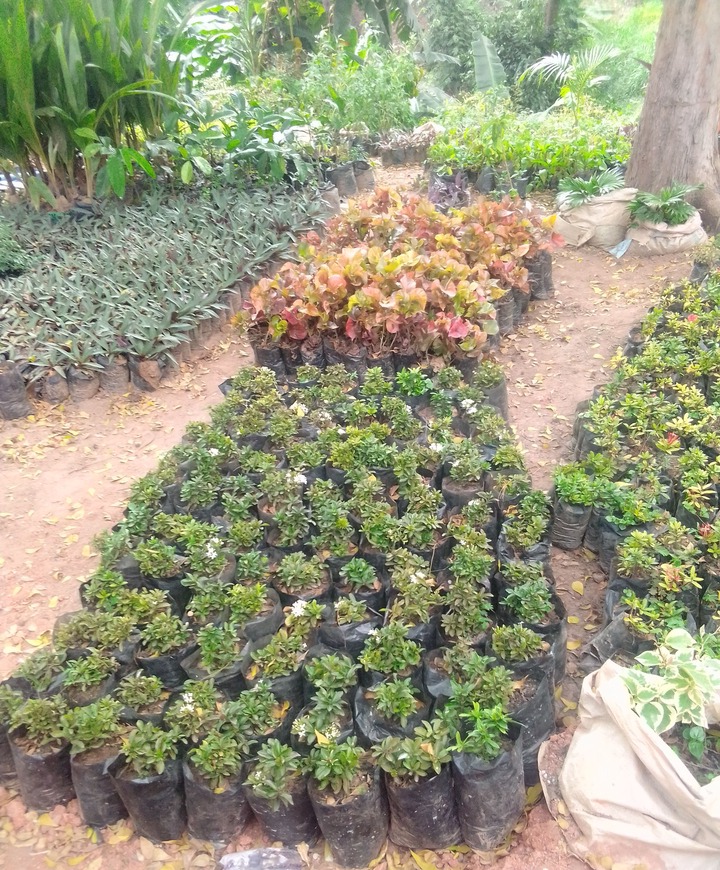 From all she told me, I have learned that there are so many types of Flowers. The ones you don't know are far more than the ones you know.
I have also learned that the most costly flower is the one called bottled-palm flower. This type of flower also varies in size.
Bottled palm flower is sold according to sizes. Note the difference in size in this flower. The labeled palm flower above costs Thirty thousand Naira (#30,000).
Growing the Flowers
According to the Horticulture expert, there are flowers that are so cheap or cost nothing to grow. We learned that there are flowers you just get from tiny stems of the same flower and replant them.
With the help of constant watering or rainfall, they will sprout and grow.
Other types of flowers are planted in seeds, sprouts, or plant edges. Masquerade flower and the likes like golden palm, queens, royals, etc are planted in seeds.



Flowers like Sycas are grown in Sprouts. See the photo below.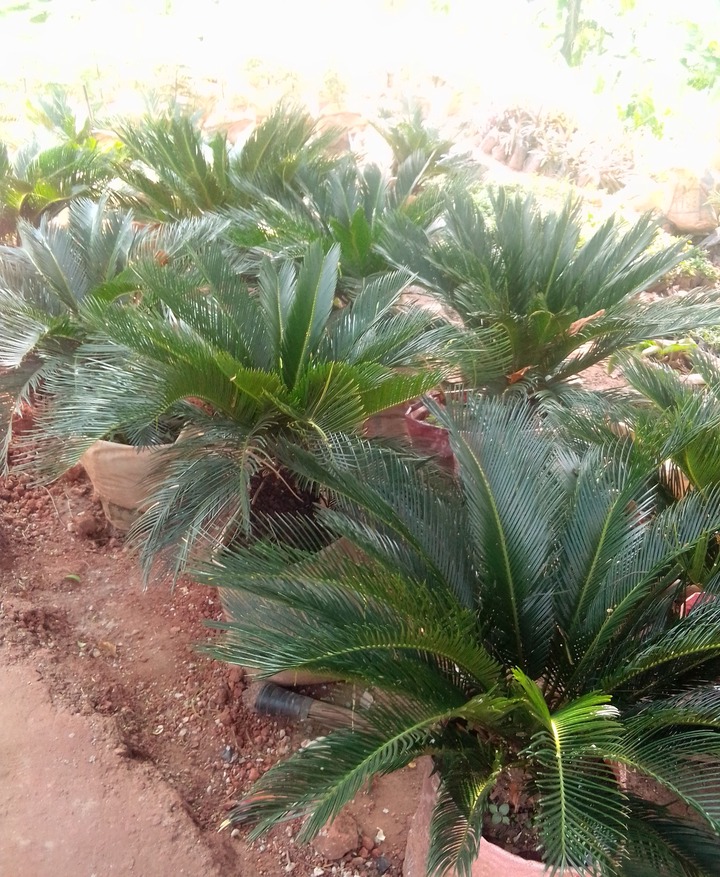 *This is Sycas flower
Hibiscus rose, and Ixora flowers need to be taken from stems or plant edge and replant. It takes 21 days for some of the plants to regerminate. Others like Ixora take 2 to 3 months to pick up.
Starting Flower Planting Business in Nigeria (Horticulture)
Uses of Flowers
Apart from home beautification, flowers are used for other purposes. Some religions see flowers as a nature to be worshipped.
Flowers like Rose, Hibiscus, Akarifer, Lairry flowers are medicine. They are used for the treatment of illnesses like newborn boils, treatment of Blood Pressure. and Green tea.
During the interview with Amaka, she revealed that she has been in the flower business for the past 13 years. She says someone can make a profit as large as #1,500,000 or more than in a year in the flower planting business.
Setbacks in the Horticulture Business.
When asked about the setback in the Horticulture business, Amaka said;
"The setback in the Horticulture business is that the business is seasonal. It doesn't move during the dry season because people do not buy flowers in that season to plant in their houses because its survival rate is little".
Does it mean that during the dry season the Horticulturists close for business? I chipped in.



" No. But sales reduce drastically.
The dry season is always flower nursing season. This is the time we plant and nurture new flower plants, waiting for the raining season sales". She revealed further.
Types of Flowers and their names.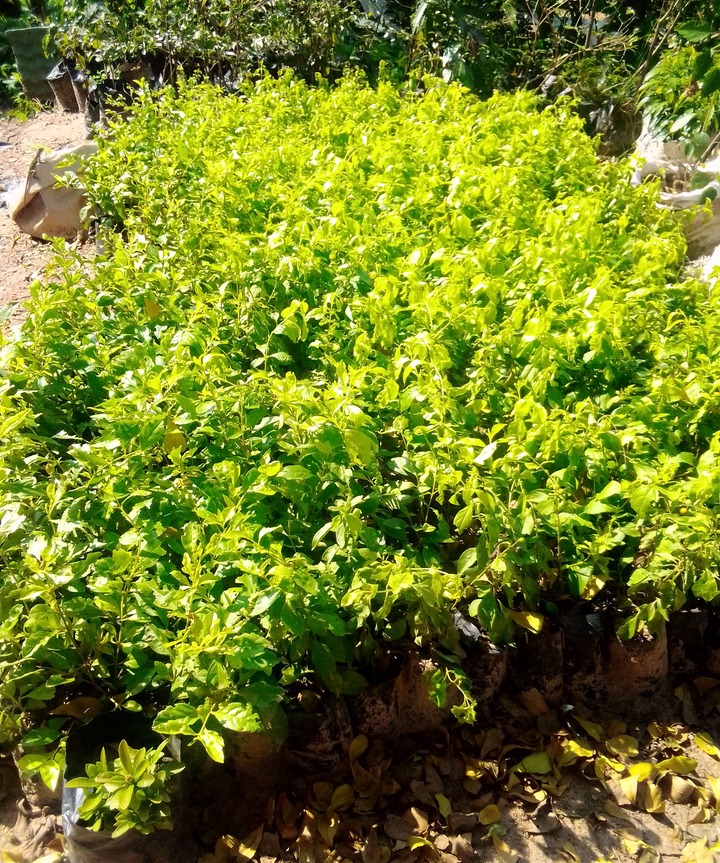 This is a Yellow-bush flower. It is the most popular flower, known by children and adults.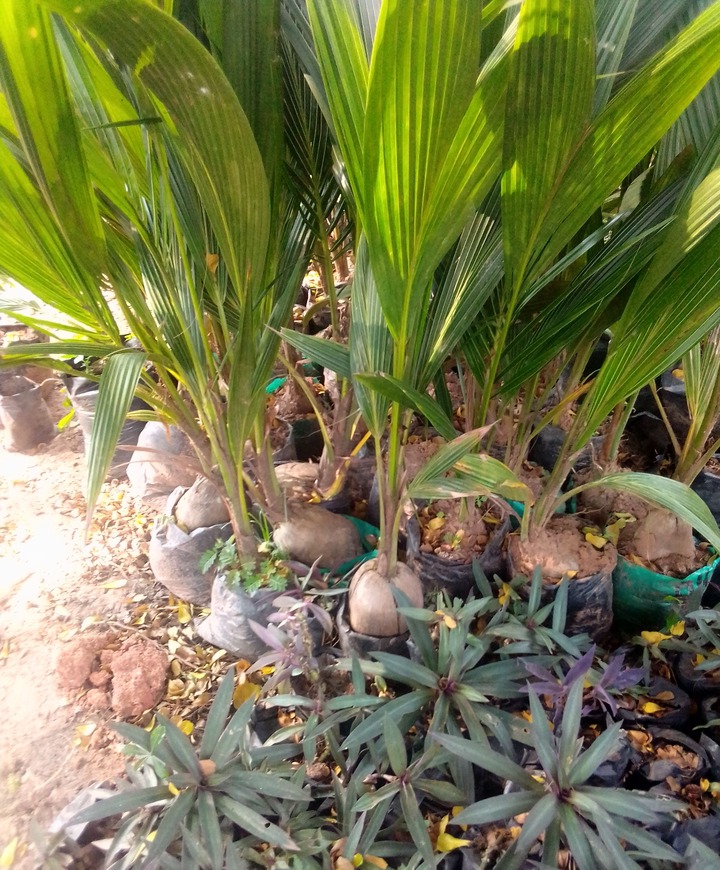 This is coconut flower plants. This too costs money.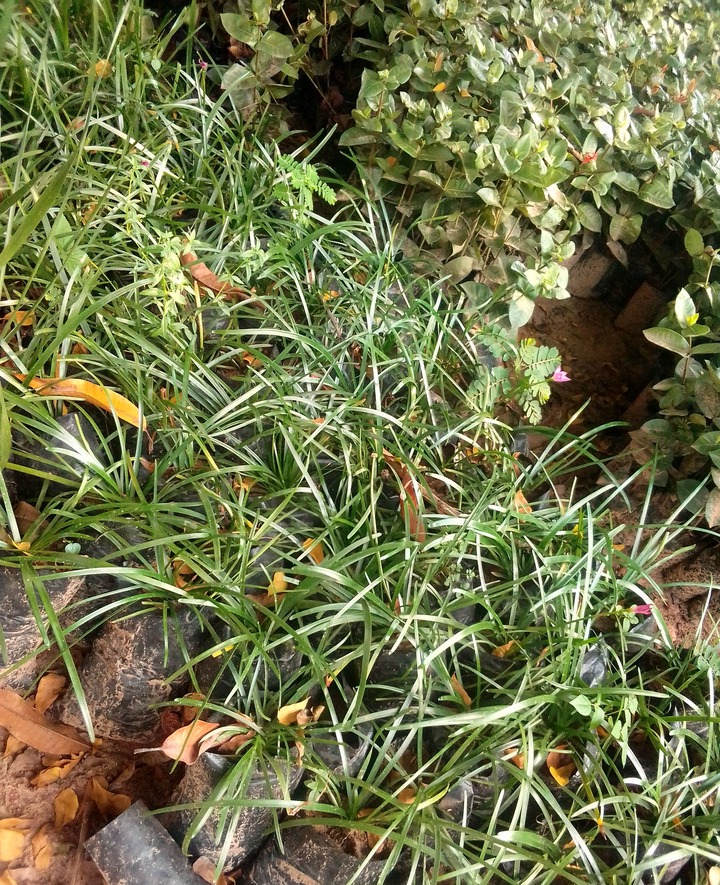 This is Lilly flower. If you always say; the "Lilly of the valley". This flower is known to grow in the valley on its own and water by the dews.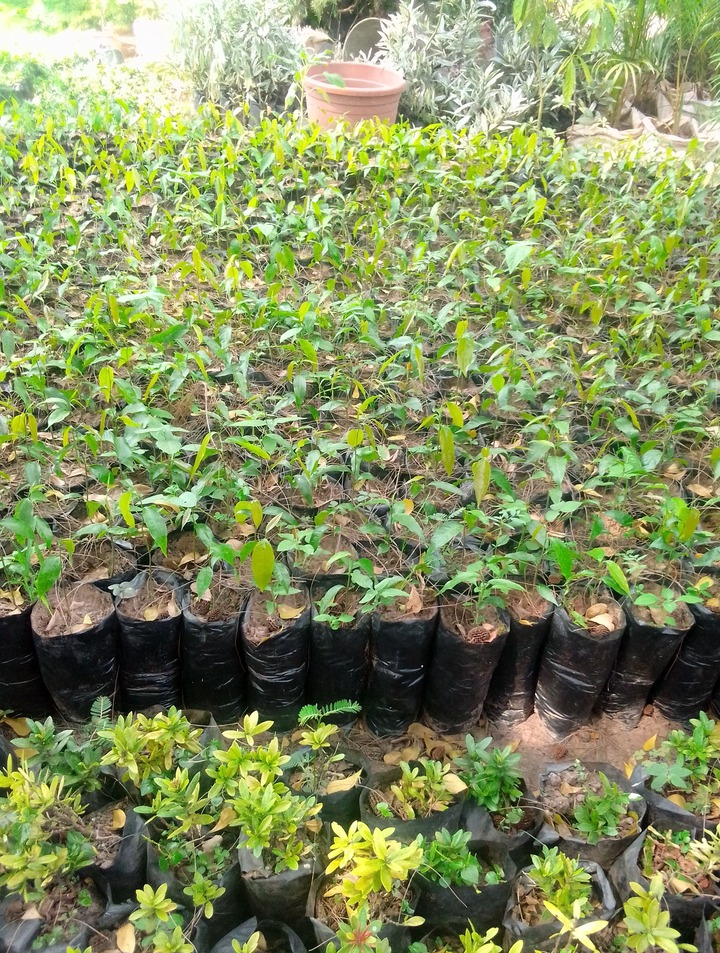 This masquerade flower. This flower grows into a tall tree. It is planted in seeds.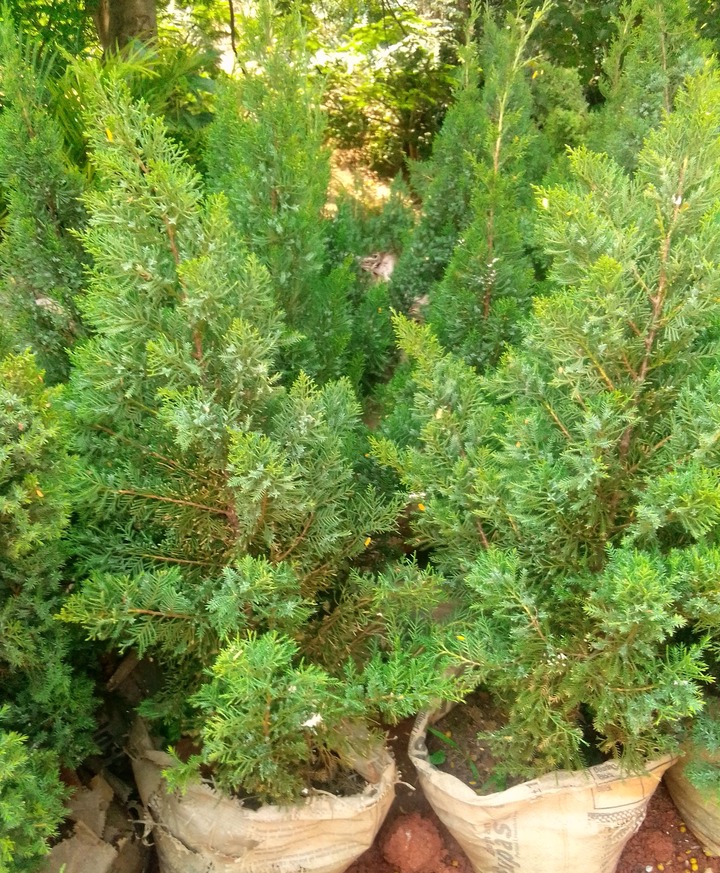 This is Christmas Tree. It sells in festive periods.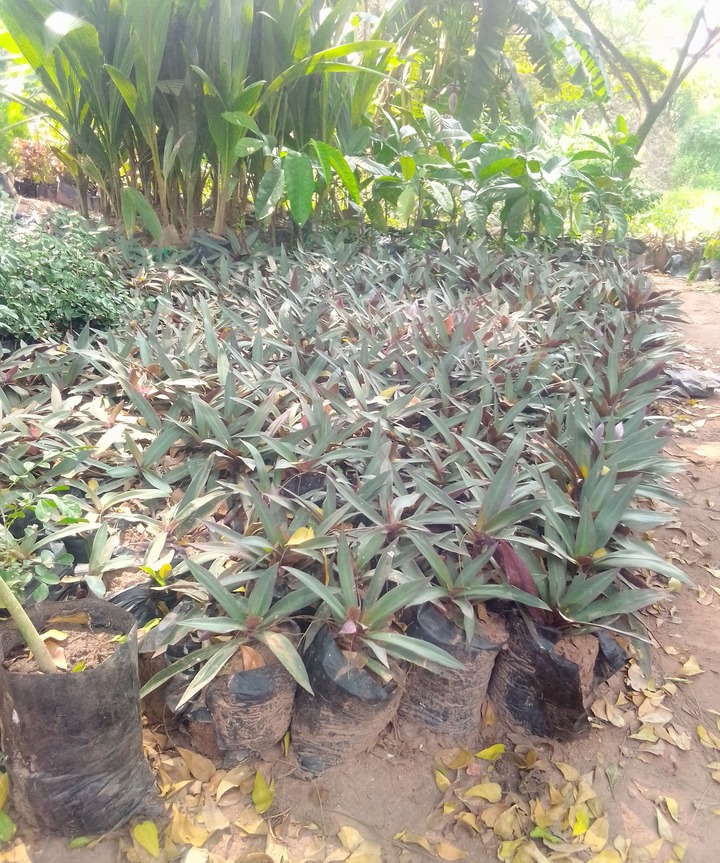 This is Cynthia flower.
*All Images credit by Author.