Police Caught and Arrest Woman who Pounds Children in Mortar – Video/ Photos
This is wickedness in the highest order. Watch Video and photos of Anambra-based woman Evangelist who was caught pounding children with a mortar inside her church. Police Caught and Arrest Woman who Pounds Children in Mortar – Video/ Photos.
-Anambra Police Arrest Ritualist who claimed to be an evangelist for pounding children Inside Mortar
Many evils are taking place these days in the name of Ministry and church. Men and women hide under the titles of Pastors and Evangelists and perpetuate these evils.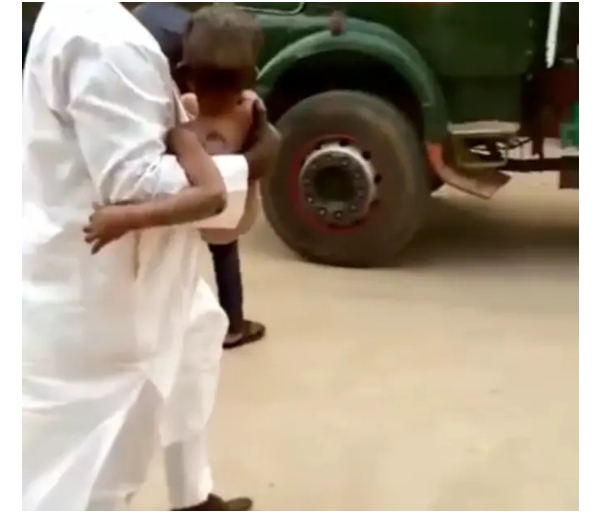 An Anambra-based woman and, the self-acclaimed evangelist has been caught over carrying out ritual activities. The old woman who is said to own and runs a church cum ministry at Awka Road, Onitsha was caught where she usually pounds children inside the mortar. She has been arrested by the Anambra police command.
Police Caught and Arrest Woman who Pounds Children in Mortar – Video/ Photos
According to news sources; the woman lives in a Federal housing estate 3.3 Onitsha.  Many children were found in her house. Some of these children who were found in her house were declared missing by their families. Looking at those children, they look so malnourished.
It will not out of place to state here that those children have not been fed for long. When they were brought out from the woman's house, they look like those children seen during the war who are suffering from Kwashiorkor.
The disappearance of children, especially in Anambra state has become a thing of concern recently. Children are snatched from their mothers' backs. Recently, in Akwaihedi, Nnewi South Anambra State, a child was kidnapped to an unknown destination while playing with his older brother.
In the neighboring communities too, two siblings have disappeared consecutively and were never found. These kids were in their age 3s and 4s.



An eyewitness told us that Anambra state police and other security operatives have arrested the woman. She will be charged to court immediately and face the full force of law. The children who were rescued have been taken to their various families.
As of press time, the children have reunited with their families who have been looking for them.
Keep sharing this news to get to anyone looking for their kids. Thanks.