Photos of House Built with Plastic Bottles in Nigeria 2021
The first piece of advice I will like to start with in this post is: Stop Throwing Away Plastic Bottles or plastic cans as many people call it, they are now valuable building materials. They can be used in building beautiful houses for a living. See Photos of House Built with Plastic Bottles in Nigeria 2021.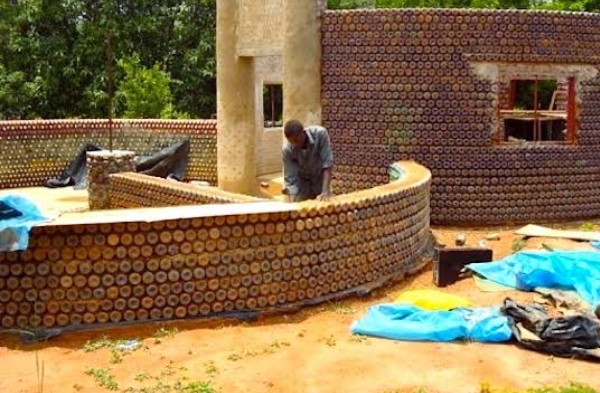 While people are building beautiful houses with plastic bottles, others are discarding theirs. Some people also think that the uses of used plastic water can or beverage bottles are limited to storing groundnuts, selling zobo (Sorrel drink), soymilk, tiger nuts, selling oil, and kerosine.



I want you to have a change of mentality today. Stop throwing away or discarding plastic bottles or selling them for peanuts and to the oil sellers. People are building houses with it. Here, I will show you photos of houses built with discarded plastic bottles.
The cost of building a house in the country now is not a joke. In fact, daily, the cost of building materials is skyrocketing. With plastic bottles, you don't need to buy blocks. In some cases, you may not also need cement. If there should be the need for Cement, it is in small quantity.
People are already making use of this opportunity. There are houses in Nigeria built with plastic bottles. One of them is in Kaduna. It was built using 14,800 sand-filled plastic bottles as bricks.



These are Plastic Bottle House in Nigeria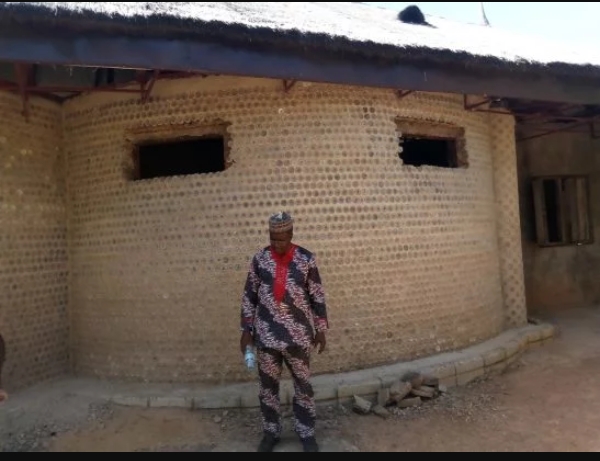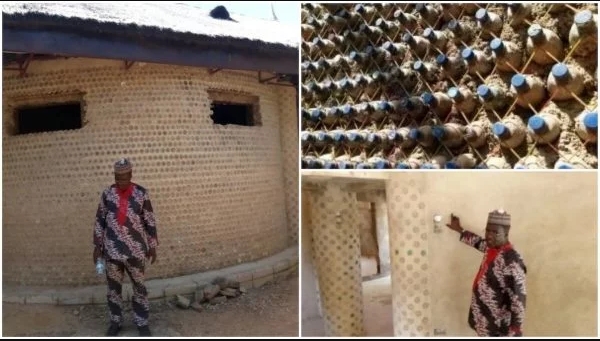 The plastic bottles house was built by Yahaya Ahmed, an engineer and director of a non-governmental organization, the Developmental Association of Renewable Energies in Nigeria (DARE). According to a media source, he said the house was built by his organization to encourage the recycling of waste materials, create jobs, and ensure a safer environment in Nigeria.
The house has three rooms, a toilet, and a kitchen. The Engineer was quoted to say that the plastic bottle house is 20 times stronger than brick walls houses and can last for over 300 years if constructed properly and carefully.
'It is fireproof, bulletproof, earthquake-resistant, and can adapt to all kinds of climate changes, desertification, and deforestation.
How to Build House with Plastic Bottles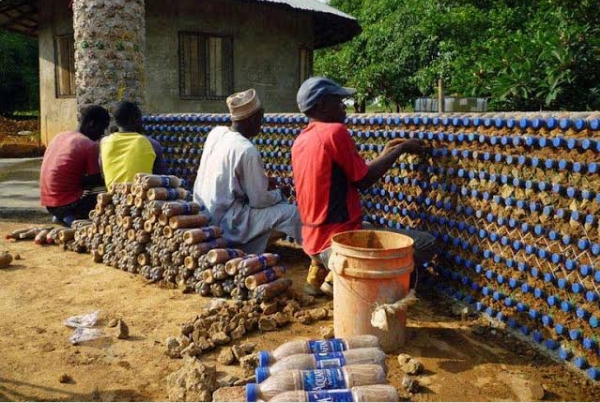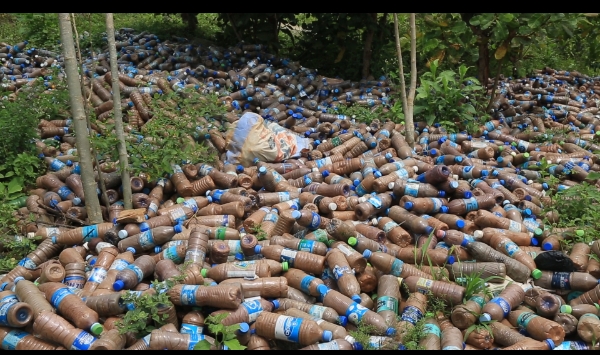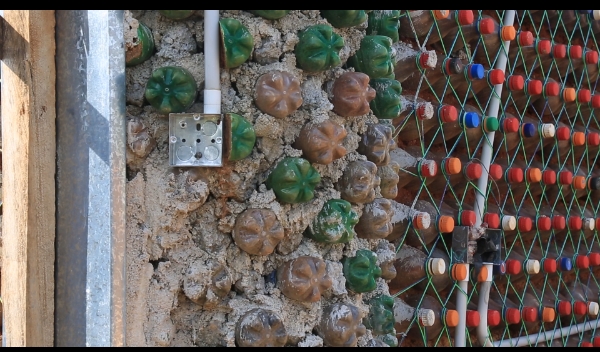 It is the cheapest house to build in this generation with waste plastic bottles on the streets polluting our environment and causing more problems like flood and other disasters in the communities." He said.
Photos of Houses Built with Plastic Bottles in Nigeria 2021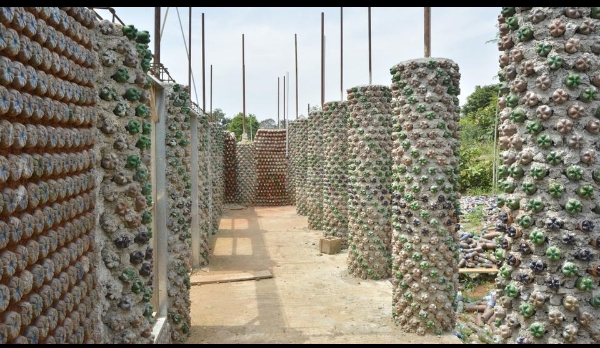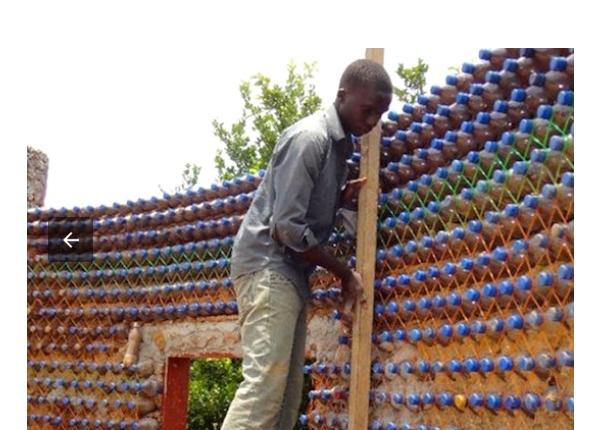 You may like to read this:
Don't Discard Pure water Sachets – How to make Millions of Money from Pure water Nylon