Origin of Crate Challenge in Africa – 2 men playing with Fire on the Road
Have you heard about the Crate challenge going on on social media? You may like to know the Origin of Crate Challenge in Africa – 2 men playing with Fire on the Road.



The worst challenge ever is Crate Challenge. I am not surprised while TikTok decided to ban the challenge. It's nothing but playing with fire. I men the participants are playing with their lives.
POPULAR STORY:
Don't Open if You don't Want to Scream. 10 Most Hilarious Vuthela Blow Fire Challenge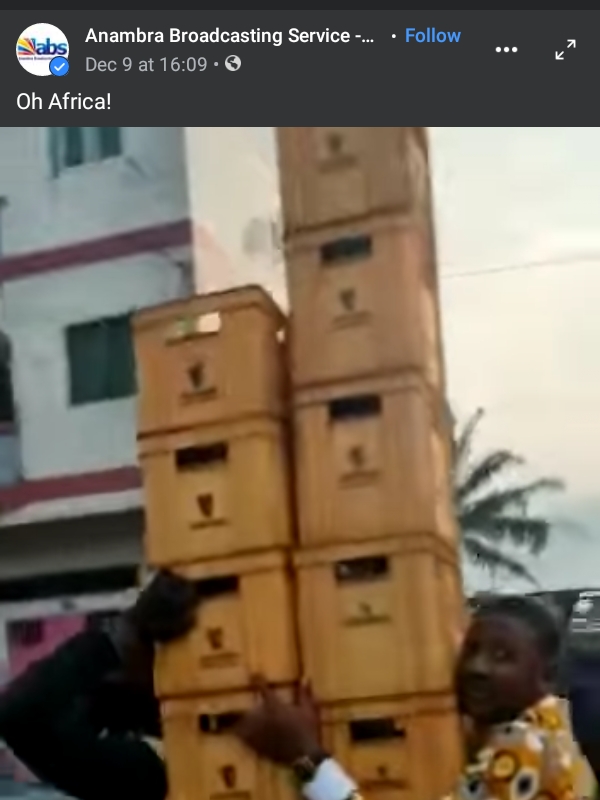 Don't be misinformed by this. When these two men tried this, the crate Challenge was yet to be born. This video was captured by a concerned Nigeria who saw these men riding on the highway with the load.
This video stirred a lot of reactions from people. Some said they are giving Africans a bad name and a bad image. But whoever said this needs to tender an apology to these men.
"U see why people are running away from Africa". Watch the video of what these 2 men are carrying with a motorcycle that causes so many reactions from social media users.
The video was first shared by Anambra Broadcasting Service Facebook watch. It was tagged; "Oh Africa". They captured two men who were carrying mountain loads of cartons of beer on a motorcycle. This is not the issue. The issue was that the motorcycle was in motion, on a busy road.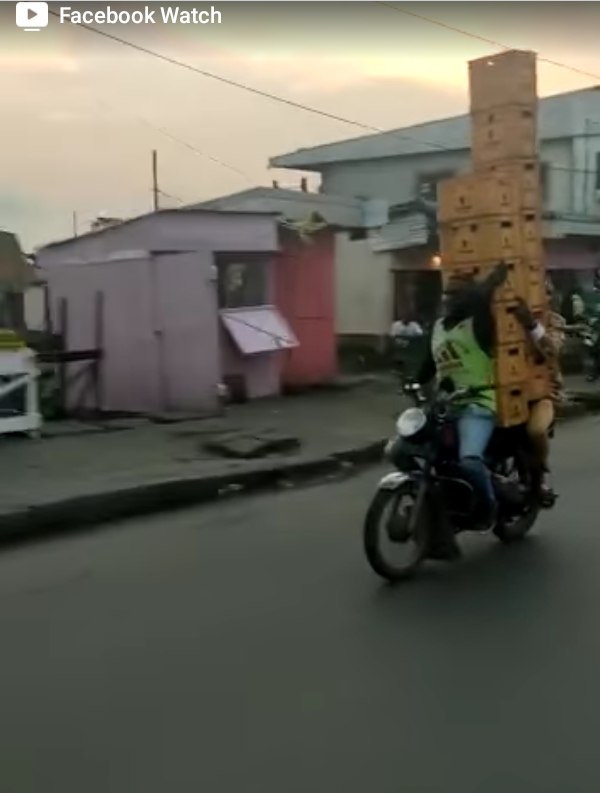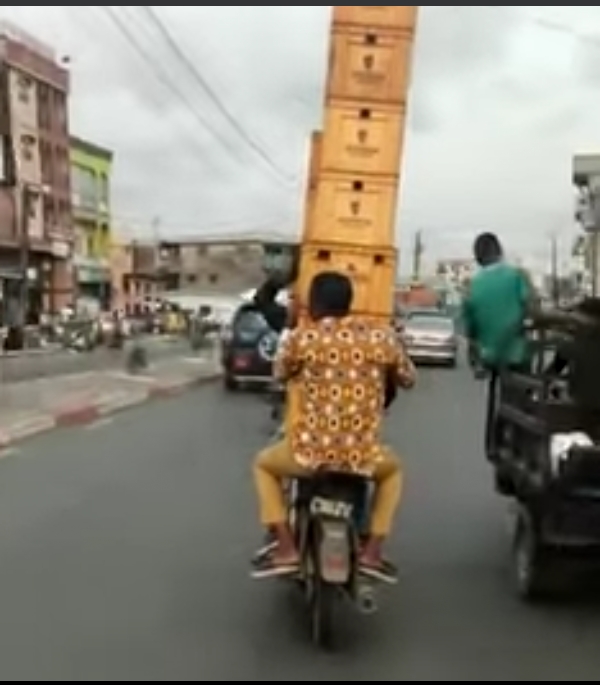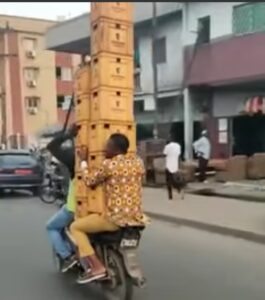 Why people left the two men and began to tackle the African continent is what I don't understand. See what people said about the action of the two men: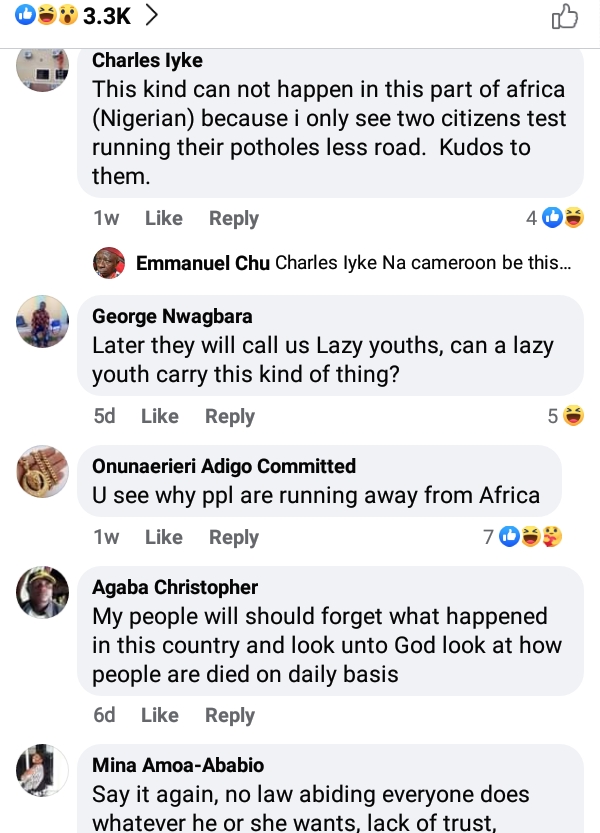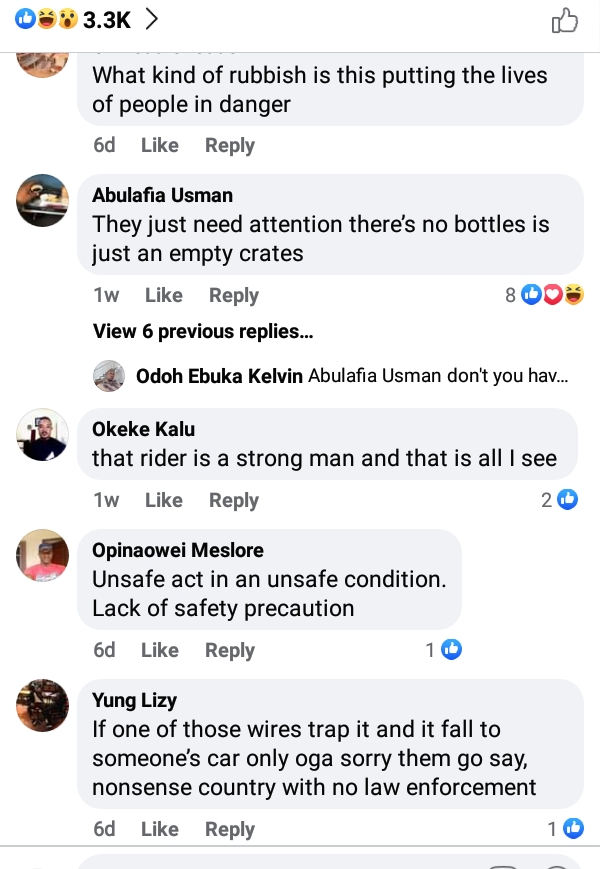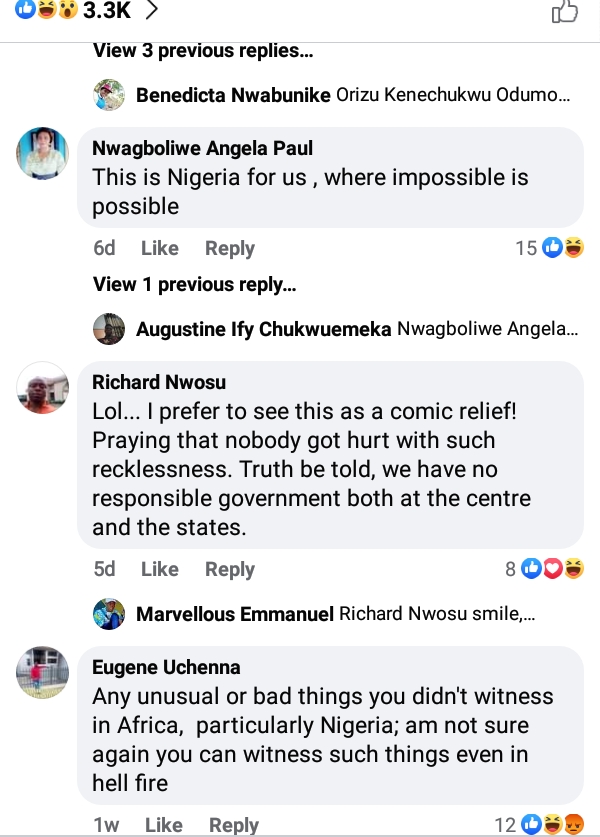 The truth of the matter is that these men should be arrested. They are endangering their lives and the lives of other road users.
Did you read the last sentence? Someone suggested that the men should be arrested. How about those who are participating in the crate challenge? What about those who are applauding them?
So, when next someone asks you the origin or the originator of the crate challenge, show them these photos. Thankio!