PRICE HIKE: A Cup Rice Is No Longer #100, Tin Tomato Is No Longer #180. See Their Current Market Prices
The way prices of food items are hiking in the market is alarming. Virtually everything has added additional costs. Like today, we bought a sachet of pure water for twenty Naira only instead of the normal #10.
I was surprised today to hear how much a cup of rice was sold in the market today. The cost of a cup of rice has hiked. It didn't just hike, it doubles in cost. I bought a cup of rice for one hundred Naira (#100) in the month of October. It was sold for #140 amidst the ENDSARS protests.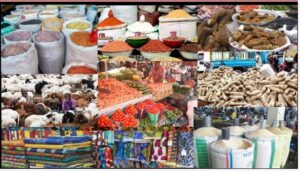 This week, the current cost of a cup of rice is two hundred and fifty Naira (#250). This means that for a family to cook ten cups of rice like my family, they need to cough out two thousand five hundred Naira (#2,500).
It doesn't end here. The cost of ingredients has also hike too. For Tin tomatoes, I bought a long size tin tomato yesterday for five hundred and fifty Naira (#550). This size of tomato was sold for three hundred and eighty Naira last month.
The medium size tomato is also sold at three hundred Naira (#300). This was sold at one hundred and fifty naira even last month.
Where are we heading to? What is the cost of this sudden hike? The festive season is not yet here. What will happen when December draws near?