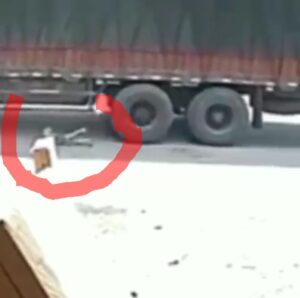 This post is about a little baby captured in the video as he was run down by a moving trailer. He wasn't only run down, he was ran over too but the miracle of the century occurred.
This is nothing but a pure miracle. This video is seen once in a lifetime.
We are not bothered again to know what the little baby was doing on a highway all alone. We are not interested to know again the whereabouts of the mother or the father when all these were happening.
All I want to say here is that God is faithful. He shows mercy on whom He wants to show mercy.
Video of a baby ran over by a trailer
I want you to watch this video and understand the mightiness of God and His working power, the kind of protection He gives to mankind. It will surely give you goosebumps.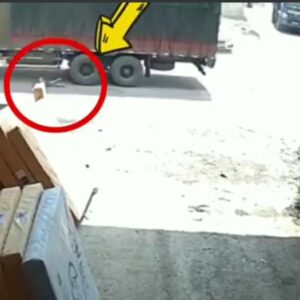 **Don't watch alone. Share it with your friends.
News Source: Facebook