Afenifere Asks FG To Halt 2023 Census.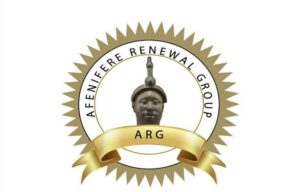 The pan-Yoruba socio-political organisation, Afenifere, has requested that the Nigerian government halt its plans to carry out the National Housing and Population Census. According to the group, the exercise's timing is inappropriate, and the implementation is not credible. Afenifere expressed its disapproval in a communique issued after its monthly meeting at the residence of Afenifere's Acting Leader, Pa Ayo Adebanjo, in Isanya Ogbo, Ogun State. The group stated that stakeholders had expressed concern about conducting the census during the same year as the general election.
However, the government ignored the warnings, and Afenifere condemned the N100 billion allocated to the exercise, describing it as a scandalous and economic offence.
Afenifere Asks FG To Halt 2023 Census
The group emphasised the importance of conducting a credible exercise but opined that it was not possible to hold a census during a general election year. Other well-meaning personalities and institutions, including the UNFPA Resident Representative in Nigeria, raised concerns about conducting a headcount during the country's current mood. The Methodist Church Nigeria, Diocese of Calabar, was also concerned about the possibility of genuine participation in an acceptable headcount. Afenifere stated that the government expects citizens to participate in the headcount exercise despite the trauma of violence and brigandage during the elections and the presence of terrorists in IDP camps who would be counted as new indigenes.
Afenifere Asks FG To Halt 2023 Census
Read More: Revenue Sharing: Governors Urge Buhari To Reveal New Formula To National Assembly
Afenifere decried the most insensitive deployment of over 100 billion Naira on the wasteful exercise, describing it as a scandalous and an economic offence. The group concluded that there is no compelling reason for the census to be held by the expiring Buhari administration, calling for all steps and preparations for the exercise to be stopped forthwith. The group also urged the judiciary to ensure that all petitions relating to the just concluded presidential election be resolved timeously and justly before the end of the Buhari administration's tenure. The group noted that other African countries with fewer resources had established precedents for resolving electoral disputes in a timely and fair manner.