Dr. Aham Uko, Abia State's Commissioner for Finance, has resigned from his position in Governor Okezie Ikpeazu's cabinet. Speaking to journalists, Uko confirmed his resignation by saying, "Yes, it is true," but did not explain his decision to step down. Abia Commissioner for Finance Resigns Over Ikeazu's Poor Performance, keep reading.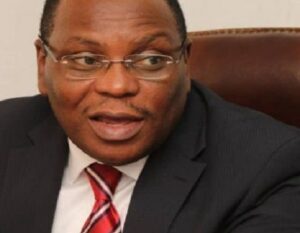 Sources close to the Government House in Umuahia revealed that Uko had submitted his resignation letter to Governor Ikpeazu several weeks ago, and it was duly acknowledged by the Secretary to the State Government, Barr Chris Ezem. According to the sources, Uko resigned for personal reasons and has offered to provide any services required by the Ikpeazu administration on a pro bono basis.
Uko, who took over as Commissioner for Finance in 2019 after Ikpeazu's re-election, has been a vocal advocate for paying salaries and pensions. However, his insistence on payment has reportedly put him at odds with other financial authorities in the state who often claim that there is no money to pay the outstanding debts. The sources disclosed that Uko had been unhappy with the unpaid backlog of salaries and had frequently advised that the issue be addressed. Abia Commissioner for Finance Resigns Over Ikeazu's Poor Performance, keep reading. 
Read More: Abia Govt Reacts to Frozen Accounts, Accuses Alex Otti 
Read Also: AI will Not Replace Humans in the Near Future – 10 Reasons
The Abia State government has been facing financial challenges recently. Last week, a Federal High Court in Apo, Abuja, froze the accounts of the Abia State government in about 27 commercial banks, following a motion filed by one Mr. Uche Eni against the Accountant-General of Abia State and the Commissioner for Finance. The court also barred the banks from cooperating with any financial aides of Governor Ikpeazu until the determination of the motion on notice.
The official announcement of Uko's resignation is expected this week, and who will take over as the new Commissioner for Finance in Abia State remains to be seen.