About Chief Imo Biography
Any lover of Nigeria comic movies would know that the industry is not complete without chief Imo. The name "Chief Imo" is a household name in the Nigerian movie industry. This post is about all you need to know about Chief Imo Biography.
He is famous for his comic act which is mostly in  Igbo Language. Chief Imo is that guy that will make you laugh so hard till your stomach starts hurting.



In this article, we are writing on Chief Imo's Biography, Wikidata, career, real wife, and other important details you need to know about him. You may also read about his "Okwu na Uka wife", Sister Mangi here.
YOU MAY READ:
Chief Imo's Profile at a Glance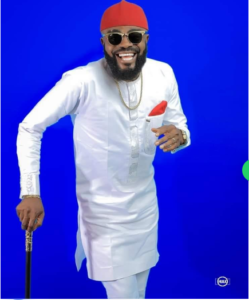 Name: Longinus Anyachiechukwu Anokwute
Stage name:  Chief Imo
Age:  Unkown
Date of Birth:  May 19
State Of Origin:  Imo State
Nationality:   Nigeria
Occupation:  Comic Actor
Status:   Married
Wife name: Unkown
Net Worth:  $100,000
Chief Imo Biography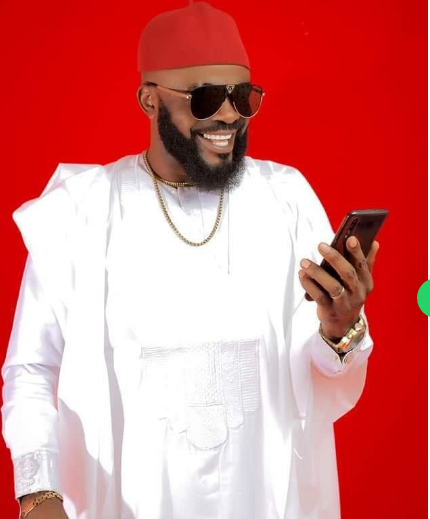 Longinus Anyaehiechukwu Anokwute famously known as Chief Imo is a Nigerian comedian and a comic actor. He hails from Umuduru, Ekwe, Isu Local Government Area in Imo State.
He was born on the 19th of May at Nnaji Hospital and Maternity. Chief Imo's parents, Mr. and Mrs. Anokwute gave birth to sixth(6) children,4 boys, and 2 girls which chief Imo is one of them.
According to deep research, chief Imo was raised by his mum and his late elder sister. This wasn't easy for him at his young age but by the grace of God, he is a notable brand today.
Chief Imo Educational Life
Chief Imo started his primary school education at Ekwe Central Primary school Imo state but due to some reasons, he has to finish it at an Army School located in Gombe State. After his primary school education at Gombe, chief Imo returned to his village for his secondary school education at Ekwe secondary school in Imo state.
His Jss1 was done in the school but due to the inability of his guardian to take care of him financially, he went back to Gombe to complete his junior secondary education at Gatu Secondary School. His senior secondary education(SS1- SS3) was done at All Saints Secondary School in Gombe State.
Both his junior and senior levels were sponsored by his elder sister who lived within the Nothern part of Nigeria (Gombe). Sadly he lost his elder sister and had to go back to his hometown to complete his secondary school. There are no details about him going to the university so that's why we didn't write about that.
Career
Longinus Anokwute(Chief Imo) kicked off his acting career with a drama group. According to him, they used to act bible stories which they will present and later get a little reward from their teacher.
He didn't start as a genius in acting as people always talked about how bad he was acting but the good thing is that he didn't give up as great things start small.
Chief Imo discovered his talent in acting and comedy years ago and started working hard to bring it to the limelight. According to him he has been in the Nollywood industry since 2000 but was still an average actor.
His breakthrough movie didn't sell so fast. He reached out to many movie marketers but they rejected the movie but at some point, God remembered him, and his movie which he produced in the Igbo language was shown on African Magic
All these while his name was still not heard, something helped him. He was unique. He didn't try to copy anyone's style of the act rather he formed his own style and stuck to it.
About Chief Imo Biography
In an interview with EXCEL MAGAZINE INTERNATIONAL he said;
When I started, I always wanted to be a unique character and not to be someone else, I did have those I loved but I did not really attempt to be them. Upcoming actors should try to stand out instead of trying to copy someone's actions, that is the way the world can recognize them.
When asked how his fame have affected him, He Said;
Before I became the famous chief Imo, there were a lot of things I did but as Chief Imo, a lot has changed about me. My financial life has changed, my lifestyle, the way people see me and even my comportment out there changed because I know many persons are looking at me.
To date, Chief Imo remains the most popular Youtuber to deliver comedy in the Igbo Language.
Longinus Anyaehiechukwu Anokwute – Chief Imo Real Wife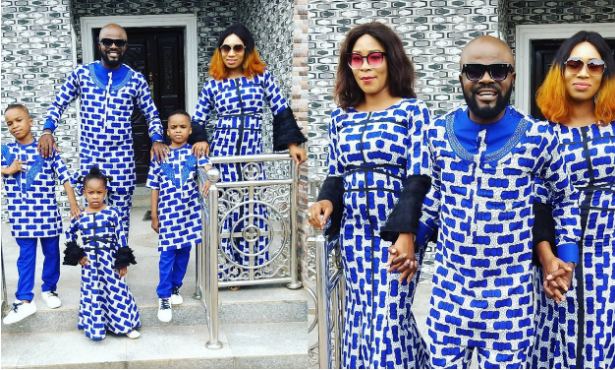 I know many of you might be confusing "Maggi"(Cheif Imo's comedy partner) as his wife but it's not true. Chief Imo is married to a beautiful woman who is not 'Maggi".Though he calls her his wife in most of their movies but is just a written script
In an Instagram post, he shared a photo of his family and wrote:
" Behind every successful man, there is a destined woman that God will always use to lead you to that promised land. These are the women who keep me going.. please appreciate my commercial wife.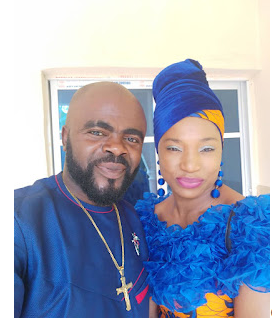 This is to show you that Miss Maggi is not legally married to him rather his comic partner
Chief Imo Networth
Having featured in many movies, comedy skits, stand comedy, and music, chief IMO can be termed a successful entertainer. He also had a Youtube channel with thousands of active subscribers. Judging from all this, Chief Imo's net worth is at $100,000
How Longinus Anyaehiechukwu Anokwute came about his stage name"Cheif Imo"
According to him, he featured in a movie with Uche Nwakuche aka Sister Maggi which he answered the name "Cheif Imo". People like the name and with time it took over his real name.
Some Movies Chief Imo Have Featured In
Doctor Imo
The Herbalist
Okwu na Uka
The Village Preacher
Iheanacho
Poor Man with bad mouth
African Brother
Nwa Malesia
Chief Imo Residence and so on
Chief Imo Social media handles
Instagram-@cheifimo
Facebook-Cheif Imo Comedy
Youtube- Cheif Imo Comedy
Conclusion
In one of chief Imo's interviews, he mentioned that he wants to be a minister of God. Not necessary to open his own church but he wants God to help people through him.
In my own, though he is a true example of grace. From the way he roe to fame and the way, he is living his life. He is someone every upcoming actor should look up to. What do you think about chief IMO's life??