See What this School is Teaching the Pupils
Dear Parents, show your child this Video. Let's join hands to fight child abuse, child rape, and child molestation.



Child abuse, molestation, and rape are becoming a daily global affair and Nigeria is no exception. Many of such cases are done in our country and in many cases, the culprits are allowed to go scotfree.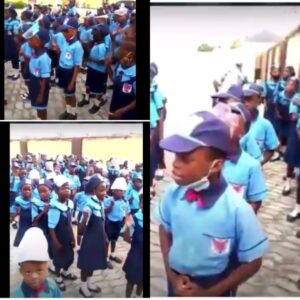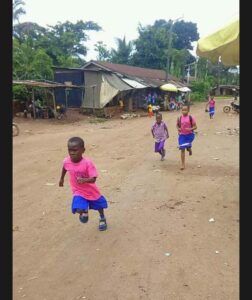 READ: CHILD ABUSE! Photos of Girls Under the Age of 11 who Got Pregnant and Gave Birth.
Child rapers and molesters move freely in the streets while the victims are allowed to suffer the trauma and stigma. The reason for this is that the victims die in silence and let the evil deeds torment them.
But this can be stopped if parents and other institutions concerned begin to give the children the necessary teachings early enough. Sometimes, some of these children who are victims of rape and molestation give it freely without knowing the implication.



In this case, the child has been psyched negatively. He or she has been hyped into believing that whatever the culprit has said is the truth.
Their usual threat is always; "don't tell! If you tell you will die! The person you told will equally die! I will kill both of you and run away".
These are words culprits or child rapers use to cage their victims in fear. And such a child, having believed everything says to her, will never tell what she is passing through, until it too late.
Say No to Child Abuse and Rape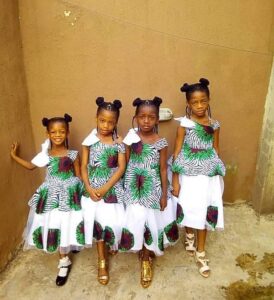 I came across the video of a school and I fell in love with what they teach the little children at the Assembly. They are starting early to open the eyes of the kids.



The video was shared by 'Aproko Doctor' via his Twitter page. He commended the video and said; "This is Brilliant".
"If you touch my private part, I will tell…" The song.
Yes. Tell is the keyword. No child molester wants to hear 'I will tell my Mummy or Daddy for" from a child he wants to molest.
"I will tell my Mummy for you" is the right words to teach these kids. It needs to sink in their heads. And when it is done earlier, the better.
Show any child around you this video and help him or she learn the son. Let's join forces to fight child abuse in our society and end sexual violence against children.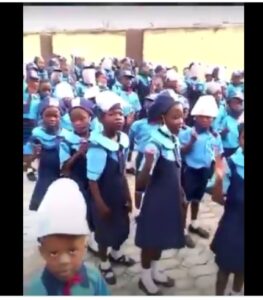 This is brilliant! pic.twitter.com/BRVDJclop1

— Aproko Doctor (@aproko_doctor) May 5, 2021