Dead Man in Trinidad sat on a chair during his own funeral
A dead man in Trinidad sat on a chair during his own funeral. In case you Missed It: A dead man in Trinidad and Tobago spotted sitting on a Chair during his own Funeral.
– Dead Man Sits On A Chair, Wears Expensive Suit at His Own Funeral



The truth about death is unexplainable and bitter because nobody wishes to die. death is most especially painful when it happens at a young age. But the fact about death is that it is inevitable.
Death comes when no one expects it. It comes in diverse ways. It doesn't occur only in an accident or sickness. Many people have gone to bed and didn't wake up.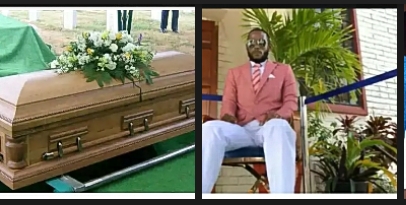 Whatever way a person dies no longers matters once there is no more breath in the person. The livings are always struggling to give their loved ones who are dead befitting burials. Some have gone the extra mile to do undoable for the dead.
This article is about the story of a controversial funeral that took place in Trinidad and Tobago a few months ago. The strange incident at the funeral has raised so much dust on social media. It has also reported by the media.
Dead Man in Trinidad sat on a chair during his own funeral
At the funeral, the corpse of the dead man who was supposed to lie in the coffin was seen dressed in an expensive suit. He was seated on a chair at his own funeral.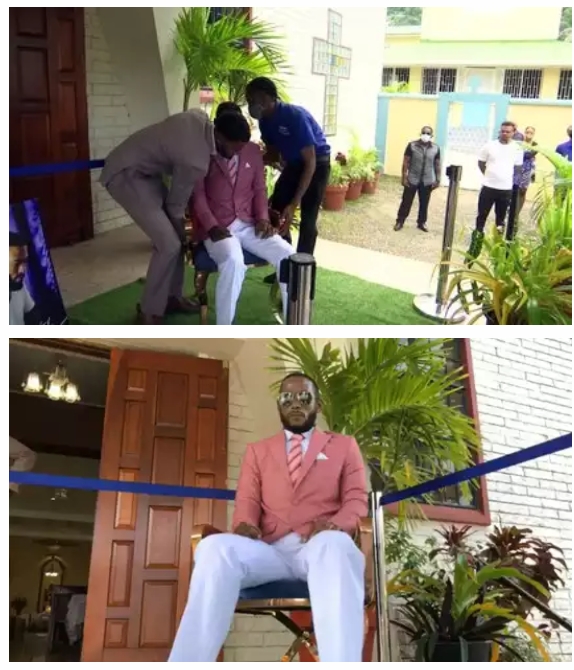 Although, this may not be the first time we are witnessing this type of strange funeral scene. But this one was certainly the most shocking one.
The logic behind this act was later revealed that they want the dead young man to also attend his dad's funeral. But no matter the reasons or the kind of excuse that was made for the kind of funeral they perform for the young man, it will continued to be a surprise one for many people as it looks very weird.
The common explanation for the logic is that both the father and son died. The family wanted the dead son to attend his father's burial. So, they brought him out from the morgue during his father's burial and made his corpse sit among the people who attended the funeral.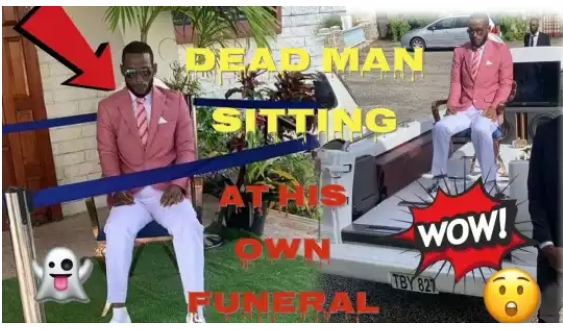 According to media sources, the family has been fined by the community for this act. They will have to pay the sum of £750 penalty fee for partaking in a reckless funeral that is deemed too dangerous to the community.