"I Just Hacked Into #Peru Government Websites And Have Defaced Their Sites" — Anonymous Hacker.
A group of people patrolling themselves as Anonymous hackers in Nigeria has announced via Twitter that they have just hacked into Peru Government Websites and has defaced it. This claim was made yesterday by Anonymous Hackers.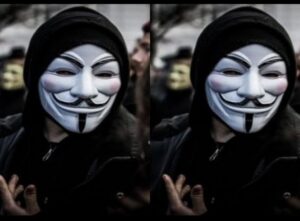 The tweet reads this way; "#Anonymous; I just hacked into #Peru Government websites and have defaced their sites.
Here are both of the website links and proof for being inside the admin panel of #peru's government Municipality of Pueblo Nuevo. #OpPeru".



See the Screenshot: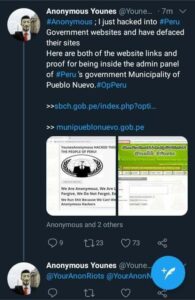 Meanwhile, the Government of Peru is yet to react to this claim at the time of writing this. This is not the first time Anonymous Hackers has claimed the responsibilities of hacking into Government Parastatals websites. The list of Websites they have claimed to have hacked include; NECO, DSTV, CBN, Commercial Banks, and now, they have gone international.