Man from Papua New Guinea Who Attended 2017 UN Conference Without Cloth
Man from Papua New Guinea Who Attended 2017 UN Conference Without Cloth. Do You Remember The Man Who Attended the 2017 UN Conference Without Cloth? He is from Papua New Guinea. Let's take a peep into Papua New Guinea.
ATTENTION:
A Representative of Papua New Guinea made history during the 2017 UN conference. Not because of his presentation or speech but because of the manner of his dressing. In this age of computer technology and fashion rising, a regional representative came to see the world without clothes on him. This post is a peep into the country of Papua New guinea to see what the citizens' lifestyle looks like.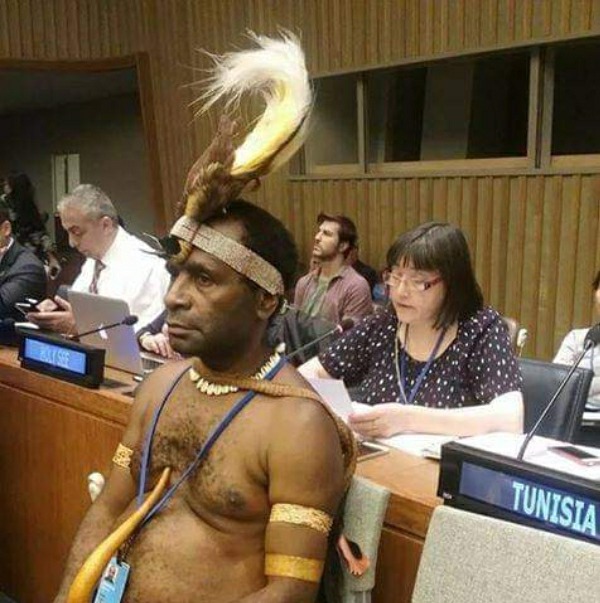 The World will not forget the 2017 United Nations Conference which was held in New York in hurry. As the regional leaders gathered in New York for the week-long United Nations ocean conference, Papua New Guinea was Represented but he was odd among the representatives.
ABOUT PAPUA NEW GUINEA
Papua New Guinea is a country in Oceania. The country which encompasses the eastern half of New Guinea and its offshore Islands dwells in the southwest Pacific. It has 851 indigenous languages.
Papua New Guinea is a country of immense cultural and biological diversity. It is known for its beaches and coral reefs. It has traditional tribal villages, many with their own languages. As of 2018, the world bank estimated its total population at 8.606 million. (The New York Times).
This is one of the capital cities in Papua New Guinea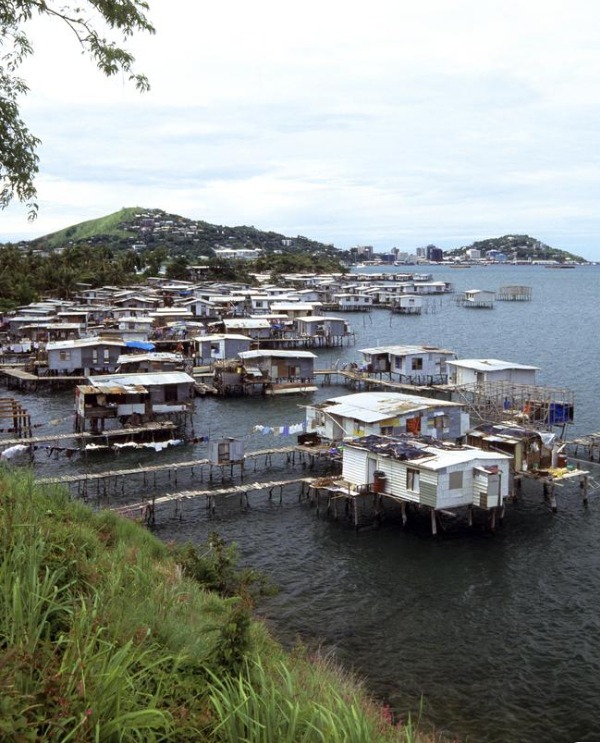 There are lessons we learn from the way the representative of Papua New Guinea appeared at the conference. Papua New Guinea is a country rich in culture and they are conscious of their culture.
In the world where cotton materials have taken over the fashion industries, the country still holds tenaciously on the local animal parts, flowers, and beads as their coverings and he came showing it to the world, proudly.
The second lesson to take home from this man's appearance is boldness. He was bold enough to face other leaders of the world. He was actually the only one who came dressing that way, he looked and appeared bold.
The third lesson is the preservation of culture. Civilization has touched all parts of the world. It has eroded some of the cultures in some of the world. Most especially, the way of life and the dressing pattern. Everybody now goes English or French.
But Papua New Guinea has refused to throw away its culture of dressing. Even when it involves coming to stand before the world. They still prefer the old and cultural way of dressing.
Man from Papua New Guinea Who Attended 2017 UN Conference Without Cloth
This is A Papua New Representative as he appeared in 2017 during the United Nations Conference in New York.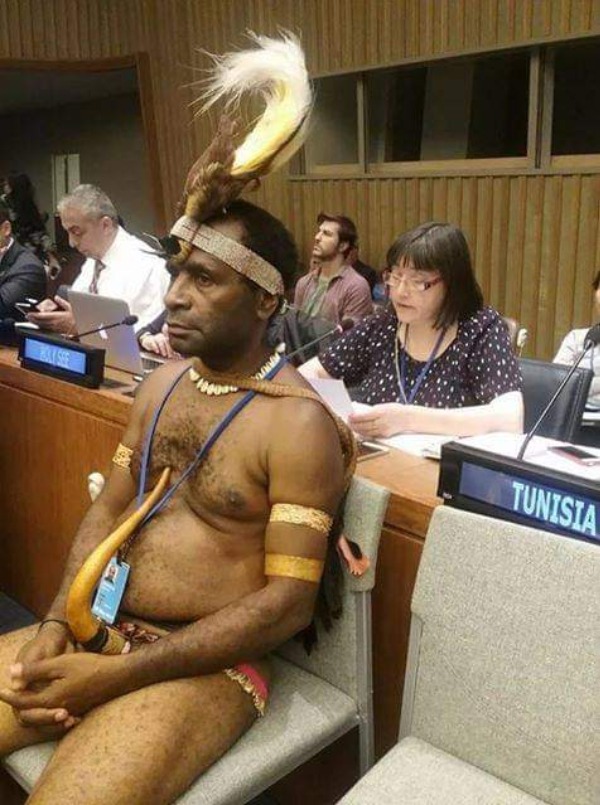 See Photos of People of Papua New Guinea and their Rich Culture: