Group Asks UK to Investigate Into Obi's Detention at Heathrow Airport. The International Society for Civil Liberties and Rule of Law has called on the United Kingdom to investigate the detention of Nigerian politician, Mr. Peter Obi, by the Heathrow Airport immigration officers. According to the group, which describes Obi as a long-time UK resident, investigating the incident would prevent a recurrence.
In a letter addressed to several high-ranking UK officials, including the UK Foreign Secretary and the Co-Minister of State, Foreign, Commonwealth, and Dev Office, the group alleged that Obi was arrested, assaulted, and humiliated by immigration officers acting on false intelligence possibly planted by agents of the outgoing Nigerian government.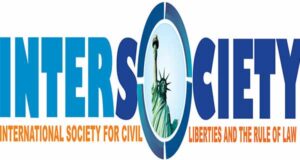 The false intelligence, according to media reports, was internationally plotted and planted against Obi, using an impostor to discredit him as a "serial international financial criminal" involved in a series of financial crimes. As a result, Obi was not only held and embarrassed for hours but also had his luggage and other personal items thoroughly searched and scattered into pieces. His person was also unlawfully put under caution, arrested, and detained for hours before being released without remorse or apology.
The group requested that the UK Government expeditiously and dispassionately investigate the incident, unmask the sources or suppliers of the false intelligence, and take action against those found culpable. It also asked the UK to direct its high commission in Nigeria to issue an unreserved apology to Obi.
Group Asks UK to Investigate Into Obi's Detention at Heathrow Airport
Read More: Police Arrest 4 for Masterminding PDP's Nweke Murder
In a separate statement, the Peter Obi Support Network accused the Nigerian Federal Government and the All Progressives Congress of masterminding the incident. The group alleged that the government was determined to neutralize Obi's influence.
The call for an investigation and apology has garnered widespread attention, with many Nigerian citizens and politicians expressing support for Obi and condemnation for the alleged mistreatment he received at Heathrow Airport. The UK Government is yet to respond to the request for an investigation.
Peter Obi is a prominent Nigerian politician and former Governor of Anambra State, known for his efforts to improve education and healthcare in the state during his tenure. He was the Vice-Presidential candidate of the People's Democratic Party in the 2019 Nigerian presidential election and is widely regarded as a progressive politician with a focus on good governance and anti-corruption.
The call for an investigation into Obi's detention at Heathrow Airport has brought renewed attention to the issue of human rights abuses in Nigeria, particularly those allegedly perpetrated by the outgoing government of President Muhammadu Buhari. Buhari's government has been accused of clamping down on political opposition and using security forces to intimidate and harass critics and opponents.
Group Asks UK to Investigate Into Obi's Detention at Heathrow Airport
The Peter Obi Support Network, which accused the Nigerian government of masterminding the incident, has also been vocal in its support of Obi and its condemnation of the alleged mistreatment he received at Heathrow Airport. The group has called on Nigerians to reject the government's attempts to silence opposition voices and to stand up for democracy and the rule of law.
The incident has also highlighted the need for stronger protections for political opposition figures and human rights defenders in Nigeria and around the world. Human rights groups and activists have called on governments to take action to prevent the harassment and persecution of those who speak out against injustice and corruption, and to hold those responsible accountable for their actions.
As the call for an investigation into Obi's detention continues to gather momentum, many are hoping that it will lead to greater accountability and transparency in Nigerian politics and a renewed commitment to human rights and the rule of law.