Joy Ndubeze, Police Boyfriend Shot Her in the Mouth; See How She Looks now
Do you still remember Misss Joy Ndubeze? The Lady her Police Boyfriend Shot in the Mouth, here is how she looks. I will show her before and after photos. Joy Ndubeze, Police Boyfriend Shot Her in the Mouth; See How She Looks now
Joy Ndubeze the Lady her Police Boyfriend Shot in the Mouth. Miss Joy Ndubeze was shot in the mouth by her Police Boyfriend, Sergeant Ezeh.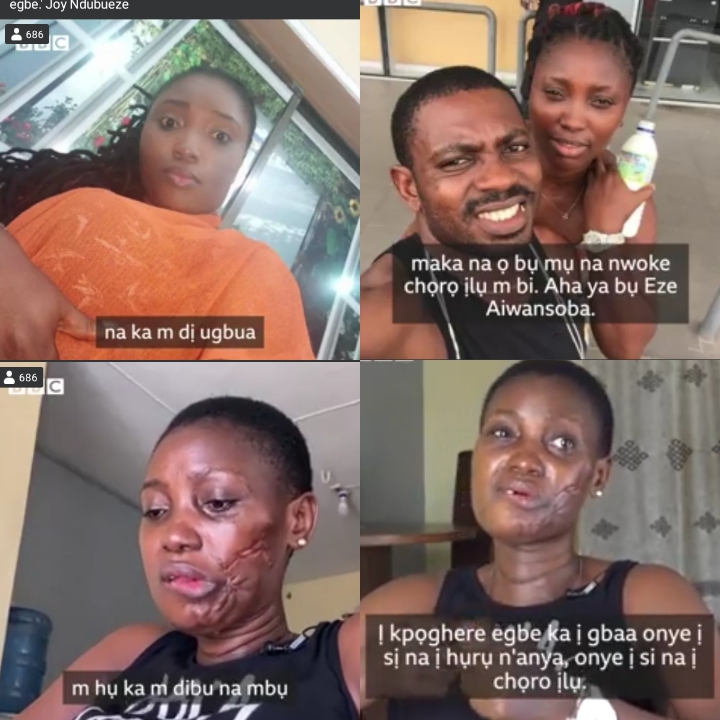 Sometimes in October last year, the news broke of a lady identified as Joy Ndubeze who was ripped off of her teeth and tongue with a gun by a Sergeant whom they alleged wanted to marry. The Policeman shot her on the jaw and disappeared.
Joy Ndubeze was rushed to the hospital with the help of the people who were around the crime scene who also alerted Joy's family members. The Policeman who committed the crime was later apprehended by the Nigerian Police and reprimanded.
In an interview granted to BBC Igbo News by the Mother of Joy, Mrs. Annah Eze, she cried to the whole world that "her daughter's tongue and teeth are gone".
Read the news here and get the whole gist of what transpired between Miss Joy and Sergeant Eze A. that led to the shooting on the mouth.
Today, Miss Joy Ndubeze has been discharged from the hospital. She granted an interview to BBC Igbo News about the ordeal she went through.
Miss Joy spoke with a broken heart. She compares her present look and her old photos and sheds tears.
"Someone who says he loves you and wants to marry pulls bullet on your mouth from the back". Joy lamented in between tears.



I ask nothing here other than justice for Joy Ndubeze and speedy recovery. Share this post to make go viral.
See before and after Photos of Miss Joy Ndubeze
Photos of Joy and her boyfriend who shot her in the mouth; Sergeant Eze Aiwansoba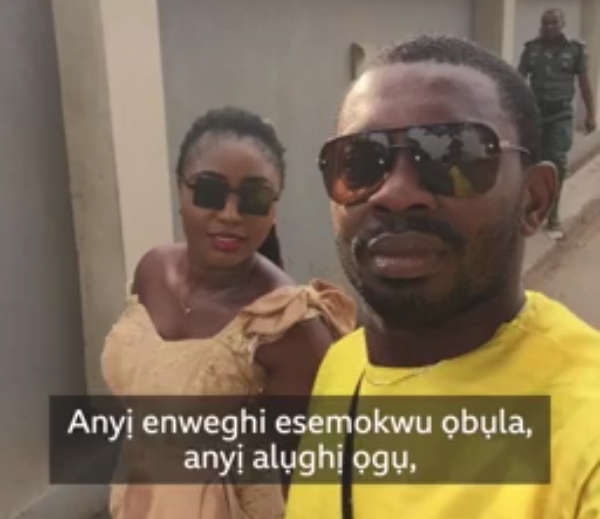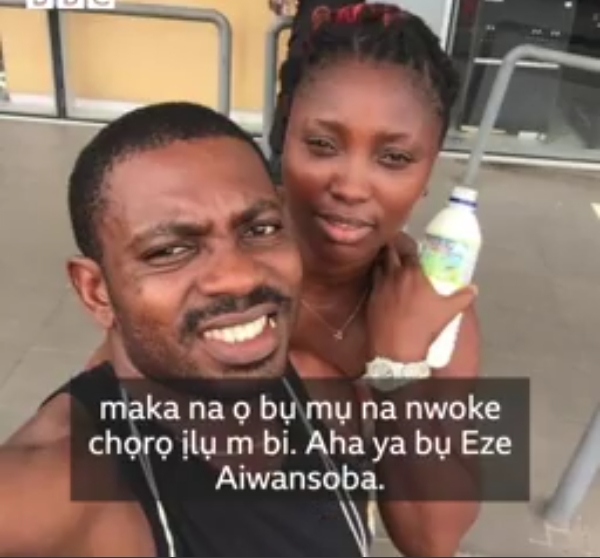 *Miss Joy Ndubeze before she was shot in the mouth.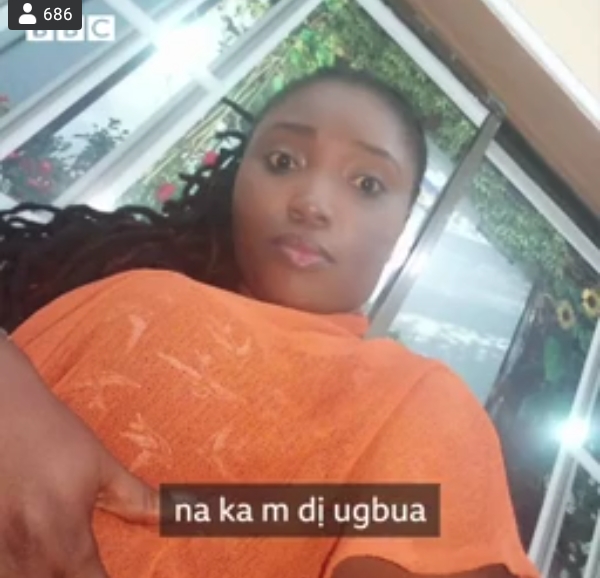 Miss Joy after she was shot in the Mouth.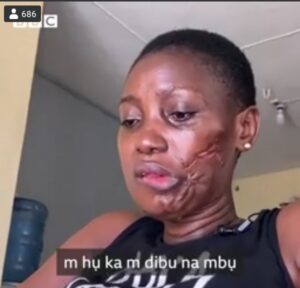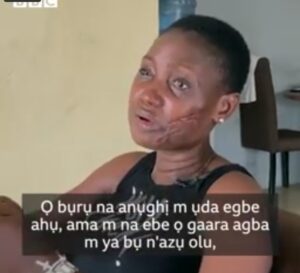 Joy Ndubeze, Police Boyfriend Shot Her in the Mouth; See How She Looks now