LP: Crisis Deepens As Apapa Invites Obi, Lawmakers elect To NEC Meeting.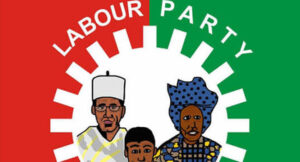 The Labour Party in Nigeria has been hit by another crisis, as the factional leader and Acting Chairman, Lamidi Apapa, invited the presidential candidate, Peter Obi, lawmakers-elect, and other high-ranking officials to its National Executive Council meeting. The meeting is scheduled to take place in Bauchi State on May 3, and it is coming on the heels of a similar one held by the Julius Abure-led leadership in Abuja on April 18.
However, the Acting National Publicity Secretary of the party, Obiora Ifoh, has urged Obi, party supporters, and trustees to ignore the invitation to the second council meeting, which he described as illegal and unauthorised. Ifoh said it was mischievous of Apapa to send an invite to LP presidential candidate and other lawmakers-elect, calling for another council meeting.
LP: Crisis Deepens As Apapa Invites Obi, Lawmakers elect To NEC Meeting 
In response to Apapa's invitation, Ifoh said, "Article 13:2A of our party constitution is clear on the composition of the Labour Party NEC, and it did not state that expelled and suspended officers of the party shall regroup and convene an NEC of the party. The question is; who are they hoping to attend the NEC, if not their usual customers; touts, market women, street hawkers and people who are not members of the party."
The crisis rocking the party started when the NEC upheld the decision of the Akure convention, which expelled the National Publicity Secretary, Abayomi Arabambi. The NEC also announced the suspension of Apapa and five other national officers for alleged anti-party activities.
LP: Crisis Deepens As Apapa Invites Obi, Lawmakers elect To NEC Meeting
The LP is one of the major opposition parties in Nigeria, and it has been struggling to get a foothold in the country's political landscape. The party has faced several crises in the past, which have affected its ability to challenge the ruling All Progressives Congress (APC) and the People's Democratic Party (PDP). The LP was founded in 2002, and it has been struggling to gain support among Nigerians, who are increasingly disillusioned with the country's political class.
Read More: Lai Mohammed Calls Obi, Atiku Losers, Asks Them To Stop Complaining
The LP's crisis is another example of the instability that has plagued Nigeria's political landscape for decades. It is essential for political parties to put their differences aside and work towards the betterment of the country. Nigeria is a country with enormous potential, and it requires a stable political environment to achieve its full potential. The LP must find a way to resolve its differences and present a united front to Nigerians if it hopes to succeed in the upcoming elections.